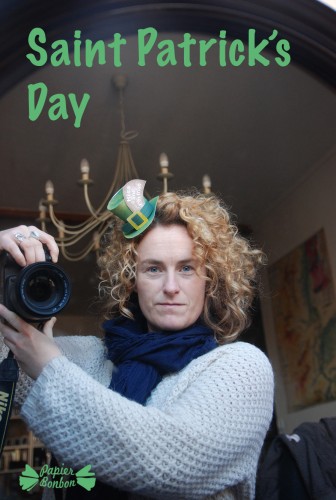 Next week it will be St Patrick's day. I enjoy this holiday because it reminds me of my languages studies at the university. I had a few Irish friends. And I enjoy to remember the great music or concerts that took place in Irish pubs. You were sure to find good vibes there and an urge to dance.
It was so fun to use shamrock, clover, plenty of green and rainbow to create 3 decoration printables for the occasion. I will have a nice evening too at home with irish music and beer I suppose.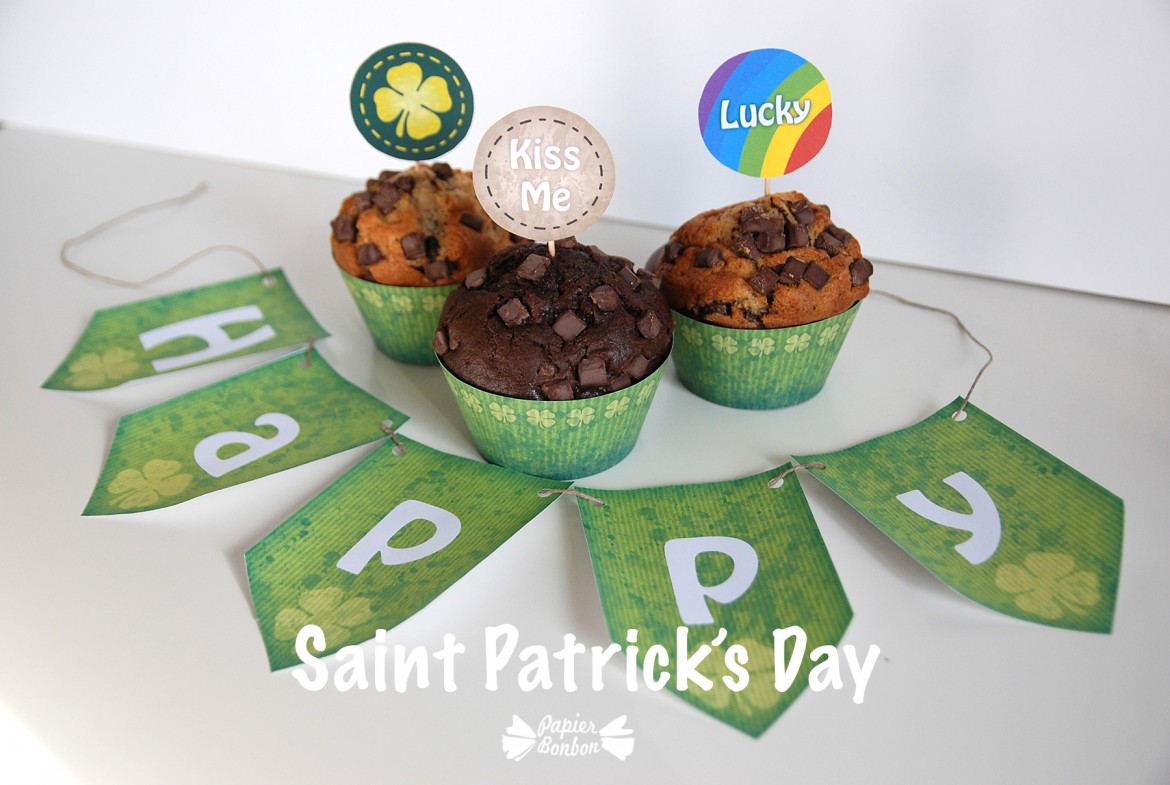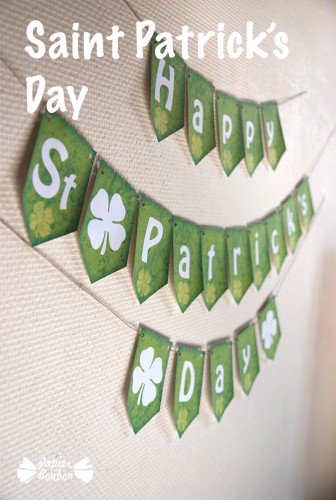 I thought I'd offer these 3 printables from the shop in a contest giveaway:
The mini top-hat
The "Happy St Patrick's day" banner
And the cupcakes wrappers & toppers
It's easy to participate to the contest: just comment on this post and subscribe to my newsletter. The contest is closed, thank you.
The first winner will get all 3 printables,
The second, the cupcakes wrappers & toppers and the banner,
The third, the cupcake wrappers & toppers.
I hope you will enjoy this game. It may become a regular thing on the blog. Though I am not sure my english readers are numerous.
Let's close this post with a funny picture I took of Alf wearing the St Patrick's mini top hat. Because I am not convinced when I see myself as a model.
Slán agat, Me Lad !