A few days ago I showed you the Christmas in Paris Advent calendar which inspiration came a fantasized stroll in the city lights of Christmas. With the same theme, I imagined 24 winter activities before Christmas to enjoy the small things and bring light into your days: a good way too to take care of oneself.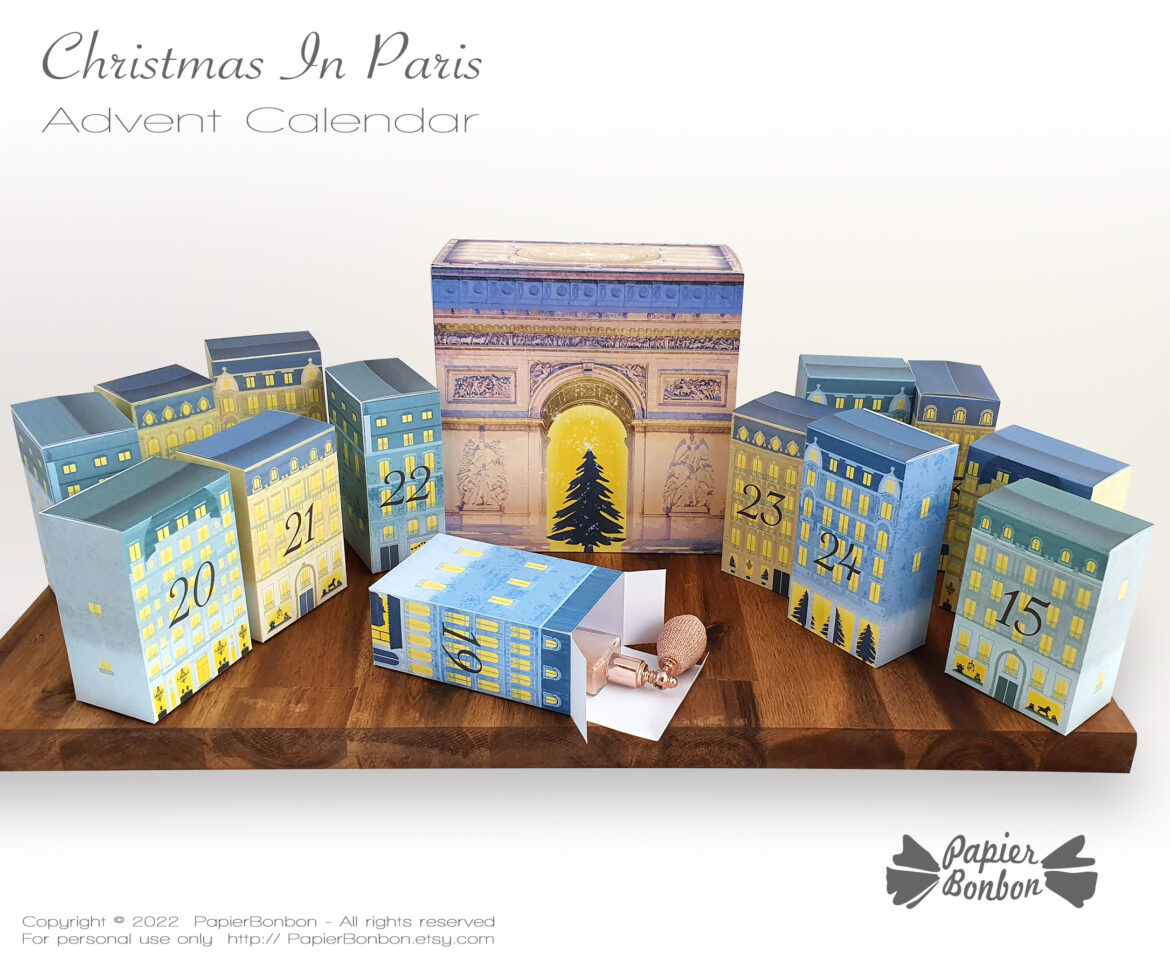 Going outside,  being curious and kind
Last January a good friend of mine invited us to participate on what she called a gold star journey.
The idea is to go on physical activity every day even if it's a small one such as walking.there is no competition or search for performance only the satisfaction to stick a gold star to your calendar and to know you did something healthy for yourself.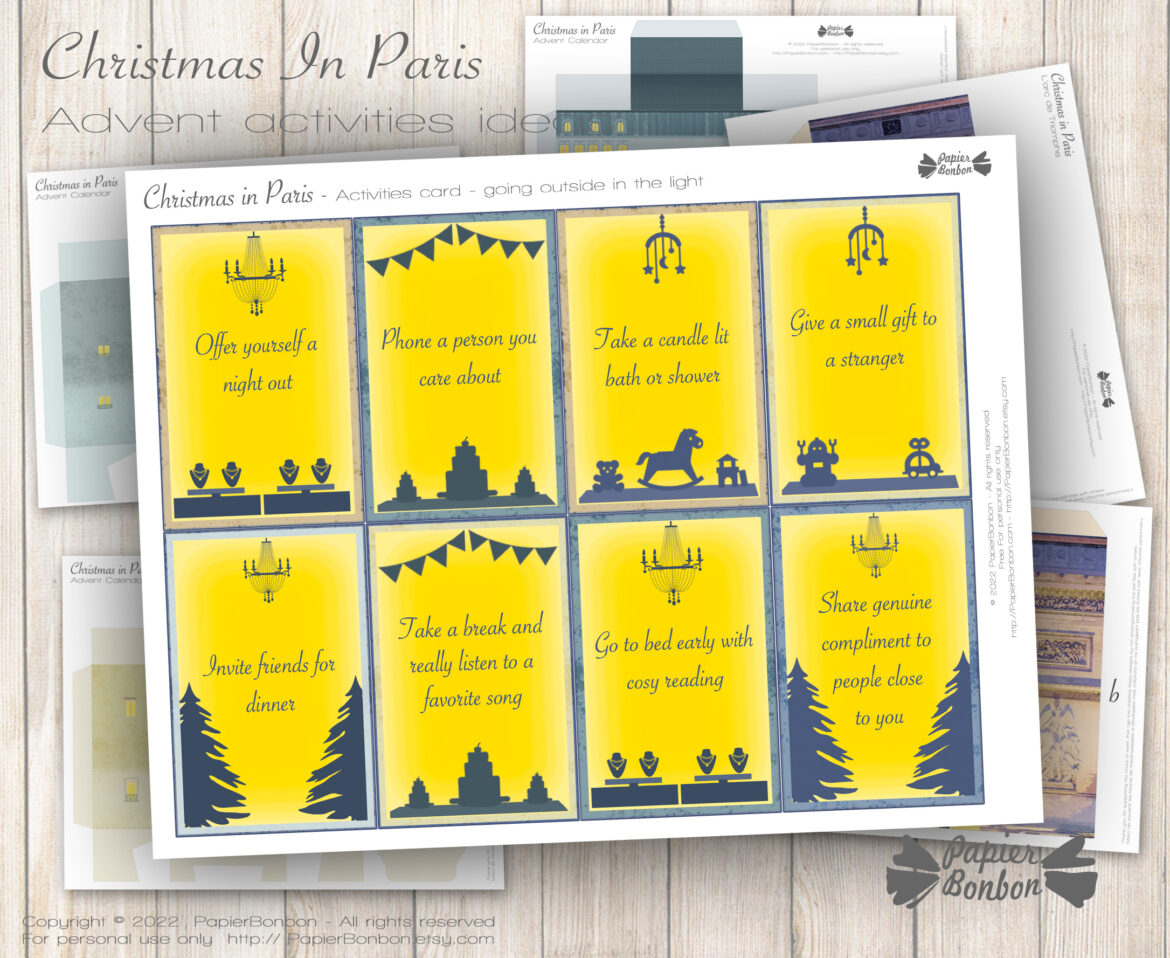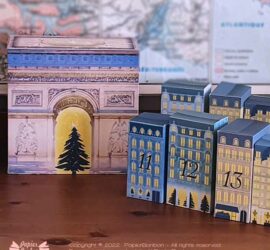 With the same idea I offer you daily activities to print on tags that match the Christmas in Paris Advent calendar. Instead of a gift you will be able to fill your calendar with small challenges. They relate to physical activity, to being curious but also to small act of kindness.
24 Advent activities for December
Go to get a look at animated shop windows or city lights
Have a little chat with your neighbors
Go for a walk around your neighborhood
Go for a night stroll
Offer yourself a nice candle
Walk instead of taking your car even for 1 hour round-trip
Put a candle at your window
Go for a photoshoot in town
Let's go to the park for sunset
Spend some time organizing dim lights at home
Go for a walk first thing in the morning
Have a candle lit dinner
Build some tea light holders (or tea light holder DIY or here)
Try meditation
Have a day without any screen (mobile, TV…)
Offer yourself a night out (movies, theater, restaurant…)
Invite friends for dinner
Phone a person you care about
Take a candle lit bath or shower
Give a small gift to a stranger
Take a break and really listen to a favorite song
Go to bed early with cosy reading
Share genuine compliment to people close to you
Organize a picnic in a nice place (hot beverages , sandwichs…)
The Activity card printable come with a page of blank tags so that you can create your own activity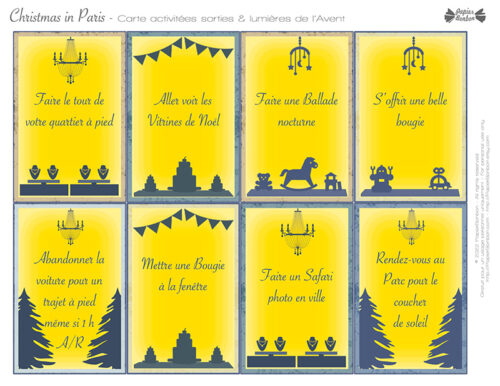 Download the Advent activities printable :