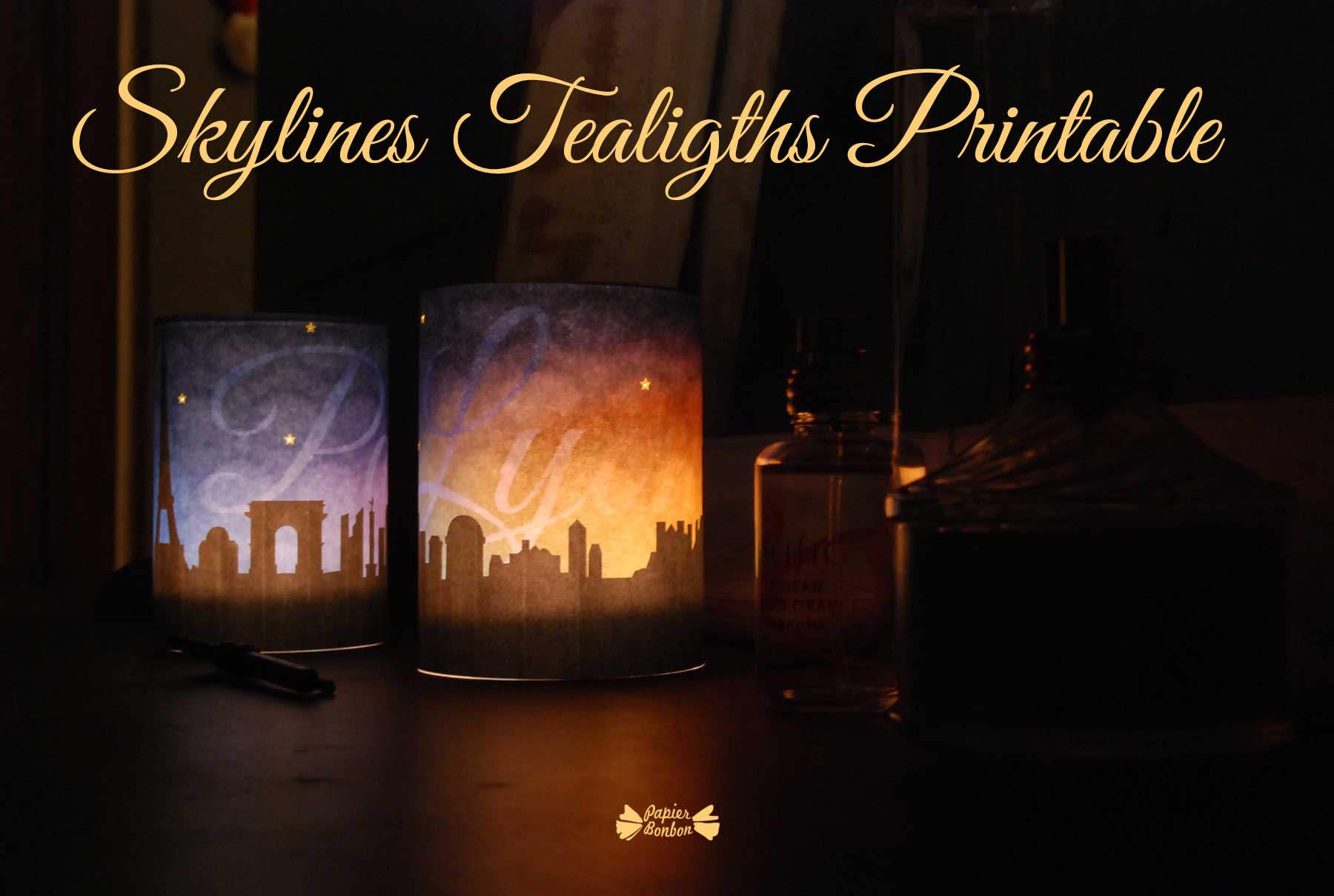 Let's talk again about a lovely celebration in Lyon, a large French city: the festival of Lights. On this occasion, I share a printable to create lovely tea lights holders. I already talked about this event last year with a free printable. Here it is: Tea light holders Printable for the festival of Lights – Lyon
I live not far away from Lyon, a south eastern city of France. The inhabitants celebrate the festival of lights, in the whole region, on the 8th of December, by displaying tea lights on their windows sills. I really enjoy these moments when people share an event or a symbol… I love when the streets are lightened with plenty of tiny lights.
Therefore, wherever you are on our nice planet, I propose to print 2 skylines to craft 2 cute tea lights holders. In this way, we will share a light in the night, on the 8th of December. I get really emotional talking about lights 😉
The idea of skylines was obvious. I wanted to show you Lyon, with its Basilic of Fourvière, its Opera house and its new Skyscraper… I would have loved to do the same for many cities across the world, like New York I adore, but I ran out of time.
So, here is the printable with the skylines from 2 Great cities of France : Lyon & Paris. (But for sure, there are plenty of other great cities in France…)
Trick: I made tiny holes in the stars with a needle so that the light may shine through.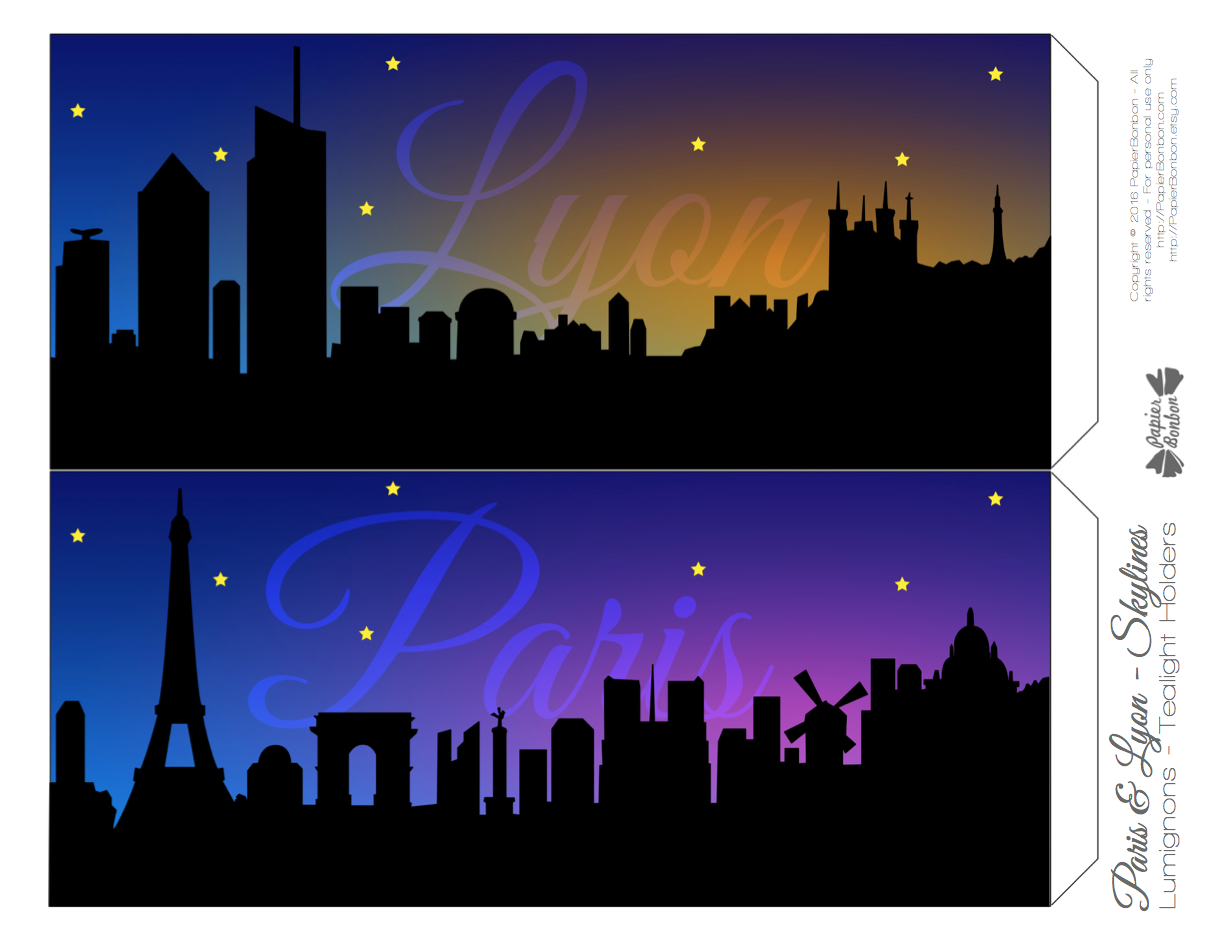 Skylines tea light holders printable – 2 French cities: Lyon Paris
> Tea light skylines Printable