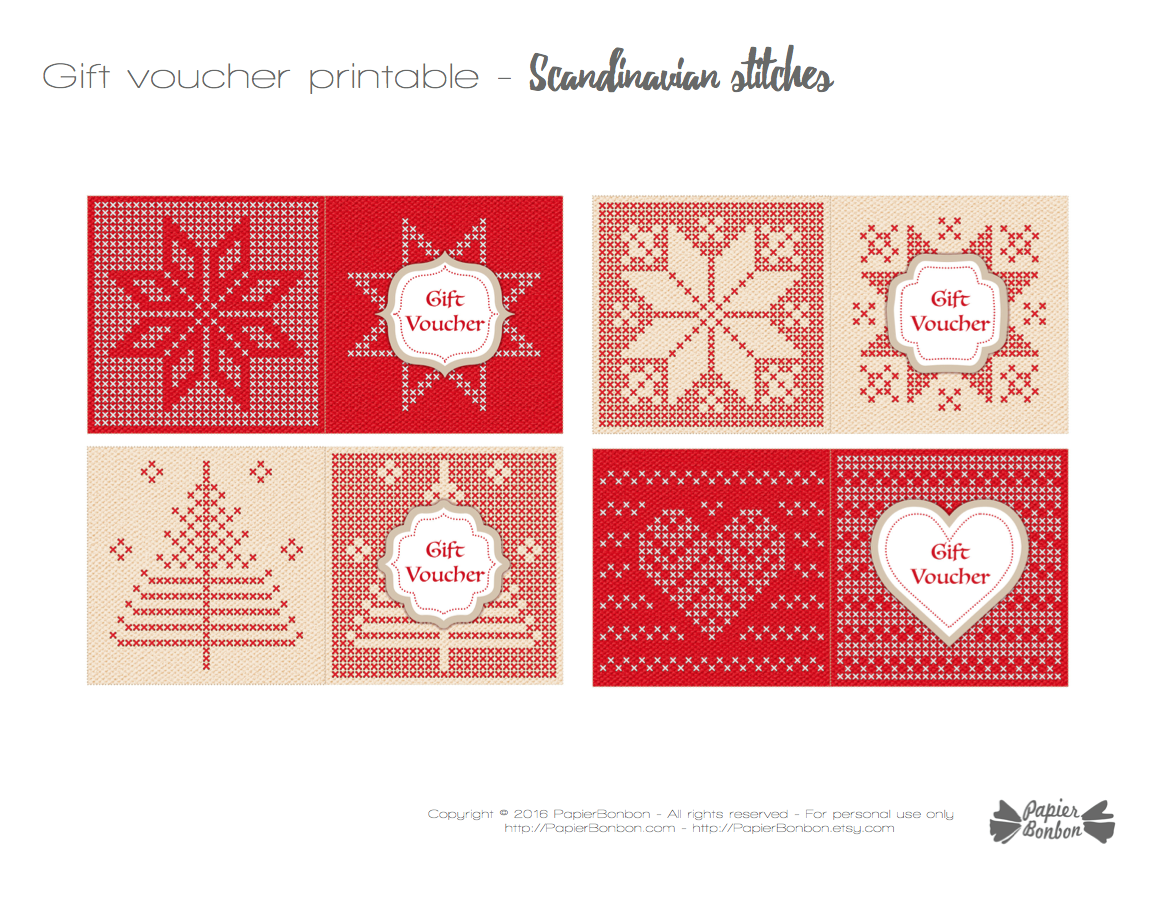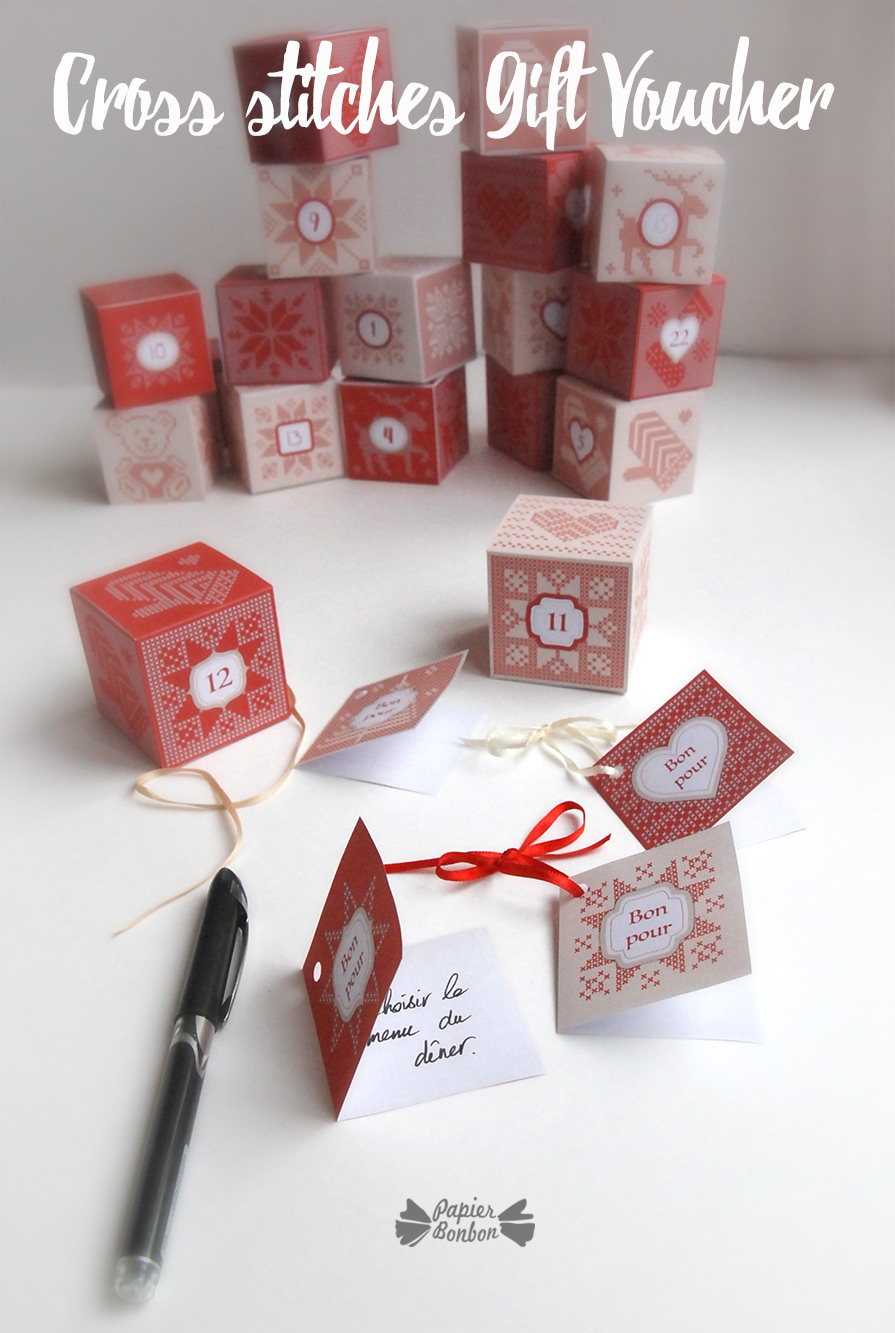 Today I share with you the second gift voucher printable to help you fill your advent calendar. They are matching with the Scandinavian Stitches  Advent Calendar from the shop.
If you are looking for other gift voucher and ideas, check the posts with Advent calendar filling ideas.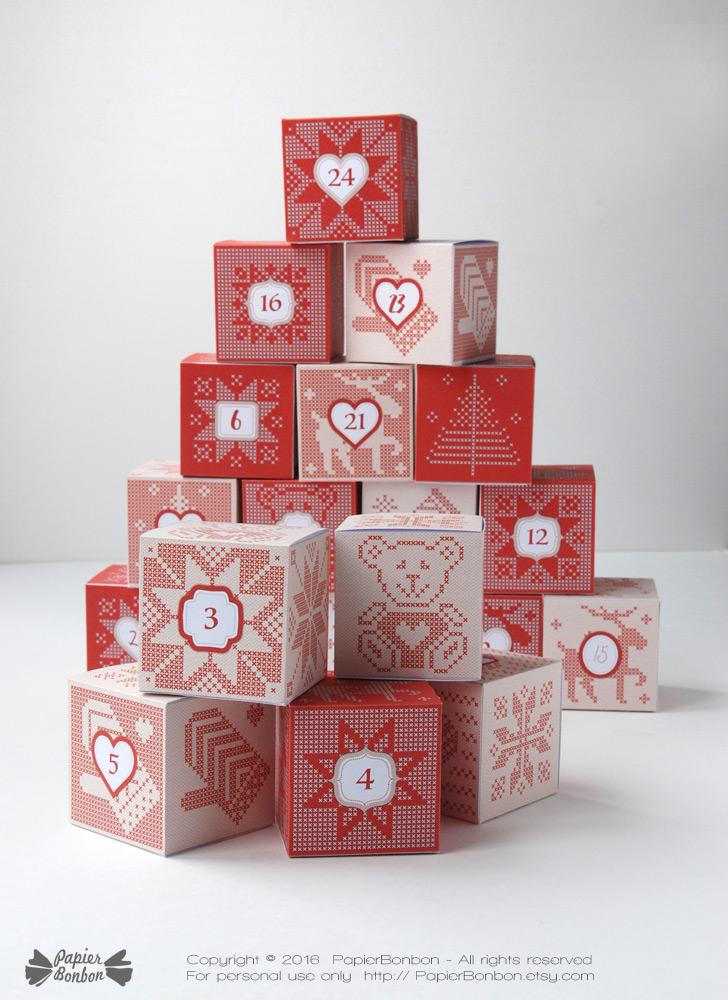 It was really fun to embroider with pixels, duplicating my cross stitches to create scandinavian patterns. I really love embroidery but I lack patience. I am appreciative of this kind of work. But it's not for me. These patterns would take so much time to embroider whereas with my printer, I can get them in no time.
That's why I also create editable tags with these patterns for the shop.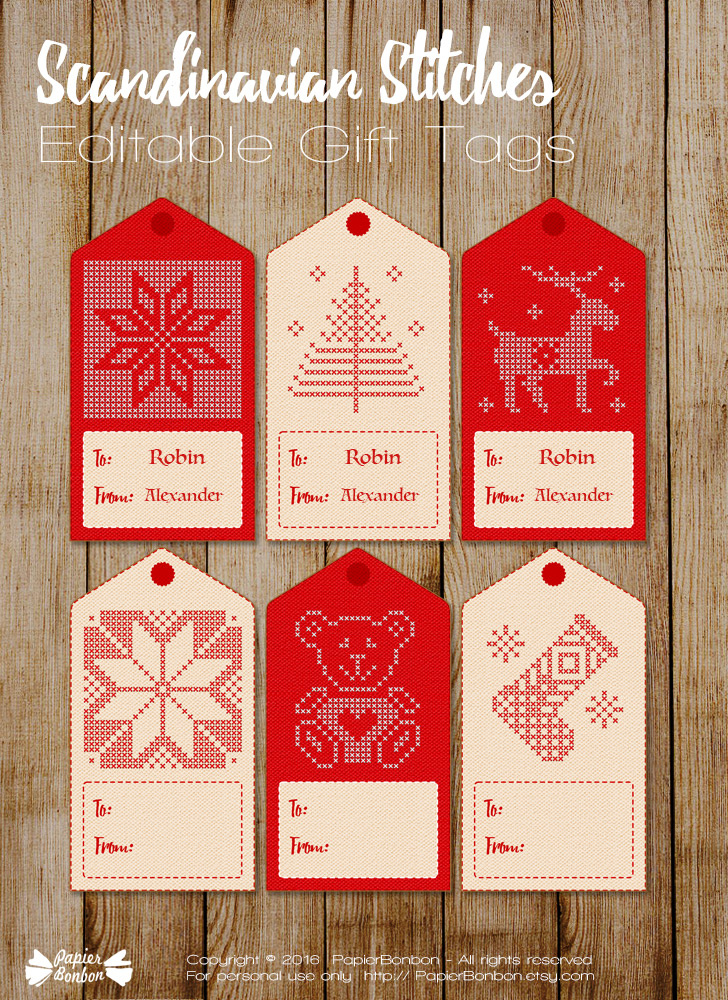 As for today's printable, I designed it as little cards for your messages with the perfect size to fill the scandinavian Advent Calendar. Hope you'll enjoy them.
Print, cut, fold and your gift voucher cards are ready !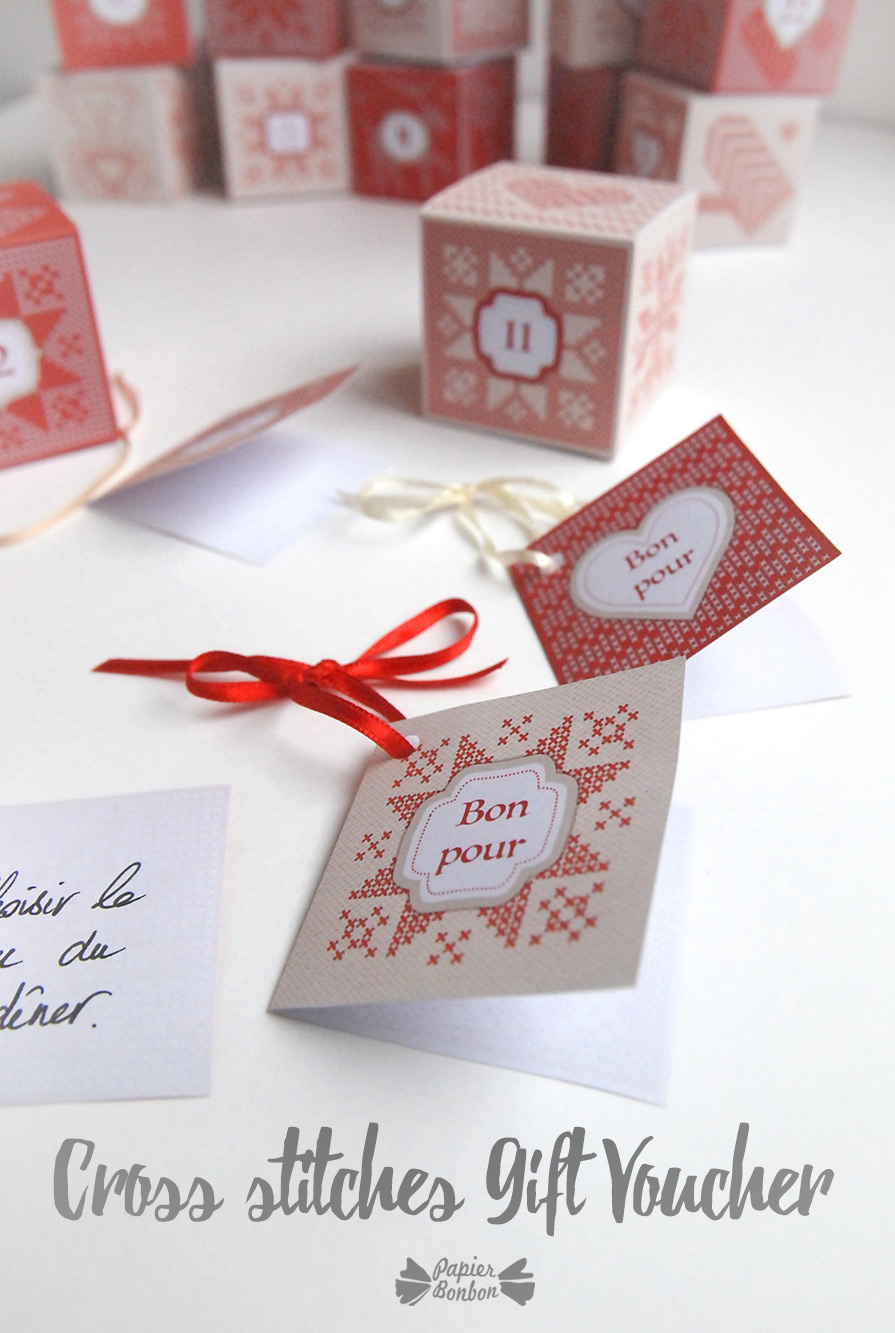 Printable gift voucher for your Advent Calendar
>> Printable gift voucher Scandinavian stitches