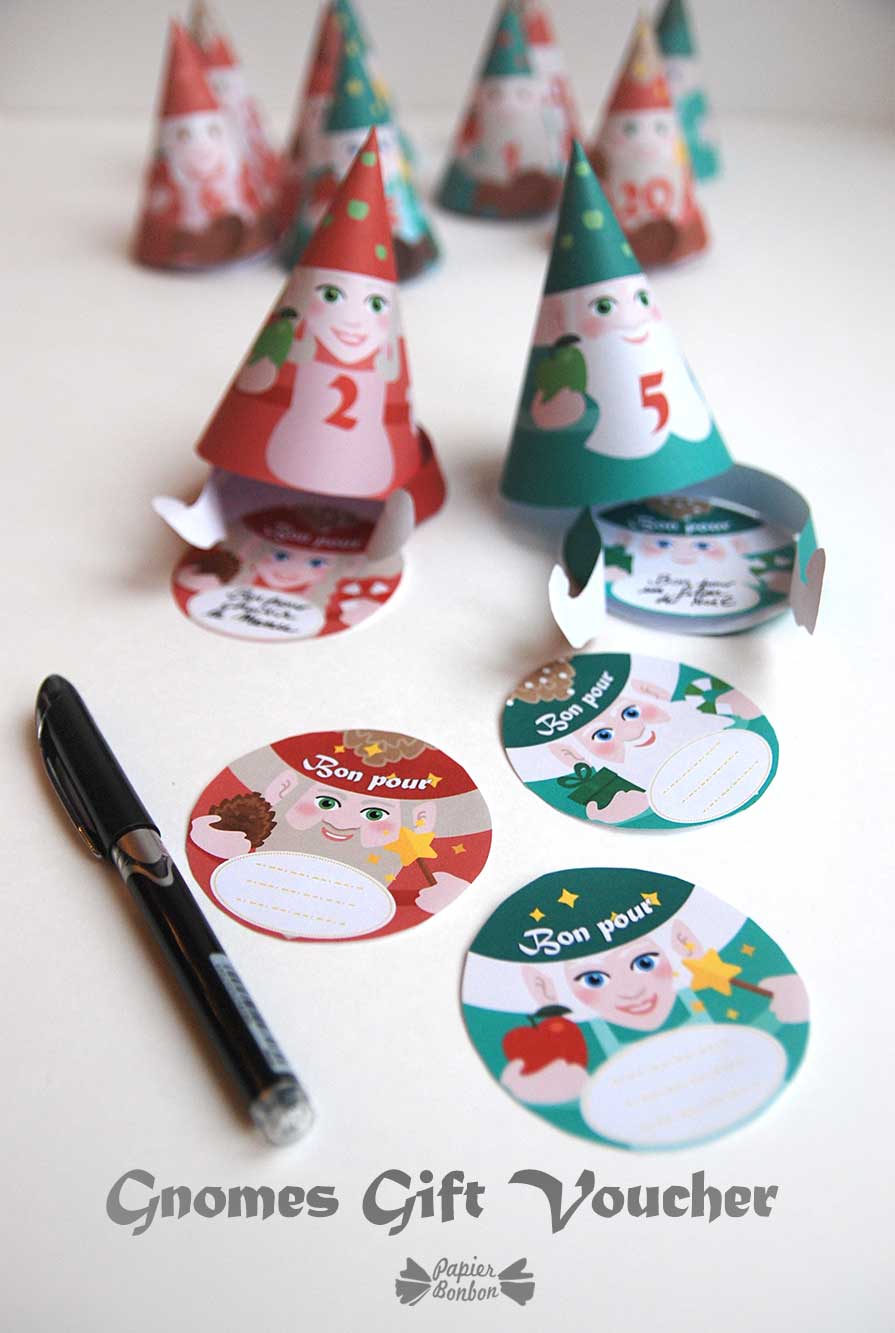 Today I will be sharing a printable I made to fill your Advent Calendar with Gift Voucher.
Every year I think about the way to will fill the 24 boxes of my Advent calendars : CalendarS with a S for I have two children. And I must say my husband would love to have one on his own too.
I am quite happy with the long list of ideas I gathered on this blog : 27 filling ideas for your Advent Calendar & 24 new ideas to fill your Advent Calendar.
But I have to admit I usually use gift voucher too. They make a very pleasant surprise with the promise a bigger gift or a family outing.
The Gnomes Advent gift Voucher
I created gift vouchers inspired by one of my latest DIY Printable calendar The Gnomes. You will be able to have a closer look at their joyful faces.
And in a few days, I will share  mini-cards gift vouchers I made from the other Advent Calendar from Papier Bonbon shop : the scandinavian stitches.
Enjoy!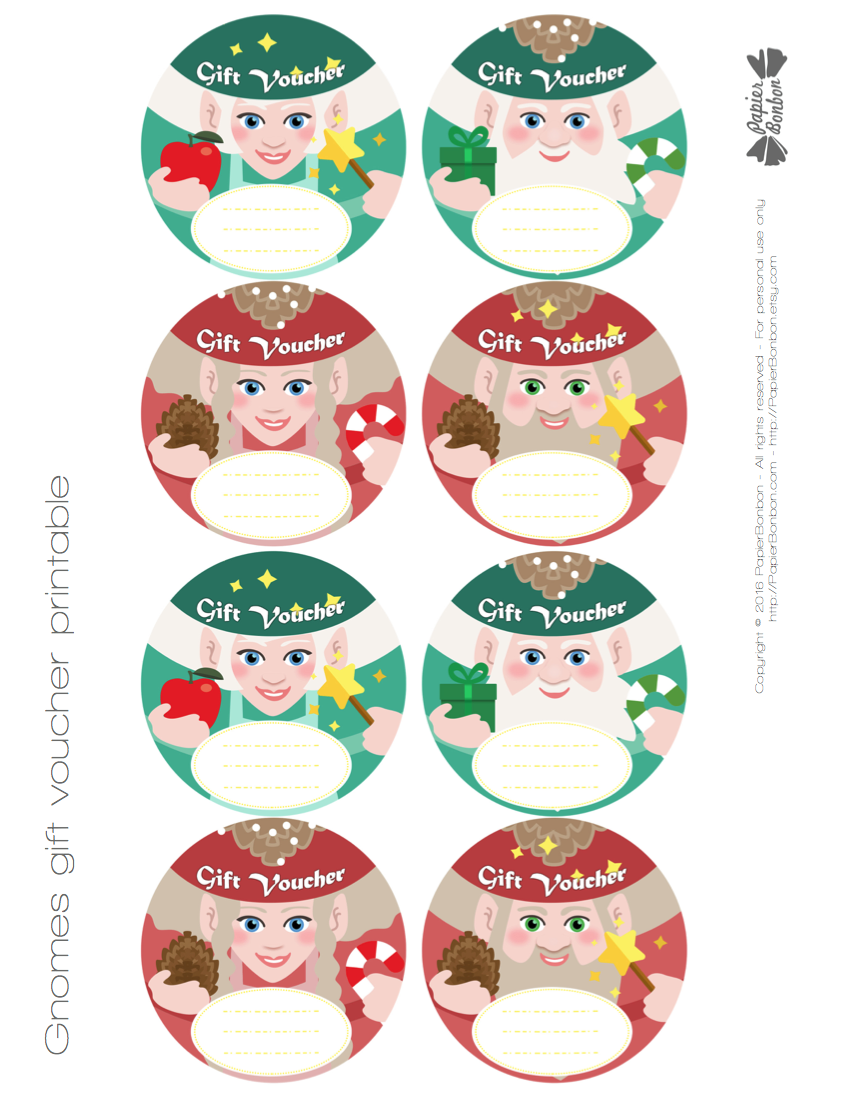 Gnomes Gift Voucher Printable
>>Gnomes gift vouchers Printable