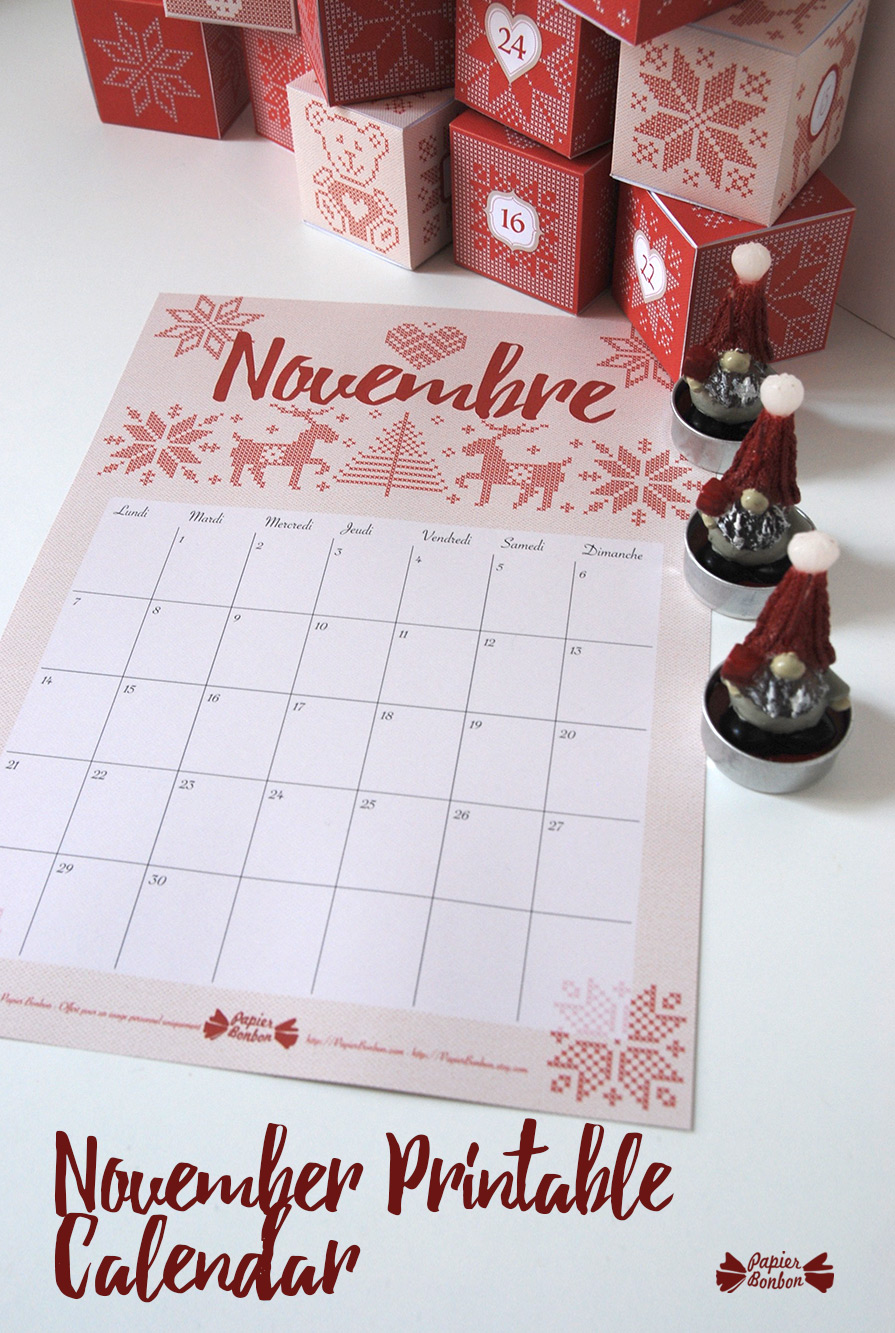 Lately, I have been happily creating my new Advent Calendars for the shop. It's always seem a little early but every things should be ready for November, and even earlier… But I don't mind for it seems It's only a big rush towards the Holidays as soon as September arrives. And I love this time of year and Advent Calendars. I've mentioned it here, a couple of times already (Advent calendars – How to fill your Advent Calendar).
Today, I am telling you about the first one I made this year. For I decided to use the patterns I created on my monthly printable calendar. The patterns are inspired by scandinavian embroidery. it's so fun to print them so fast and then enjoy all at once the details of all the little stitches.
I really enjoyed making digital embroidery, and I hope you will like my Calendars. Don't hesitate to go around the shop to find out more precisely about the Scandinavian Stitches Advent Calendar. But for now, here is November printable Calendar and the wallpaper for your screens. Happy month of November and see you soon to talk about my Gnomes Advent Calendar.
November Printable Calendar
November desktop Wallpaper