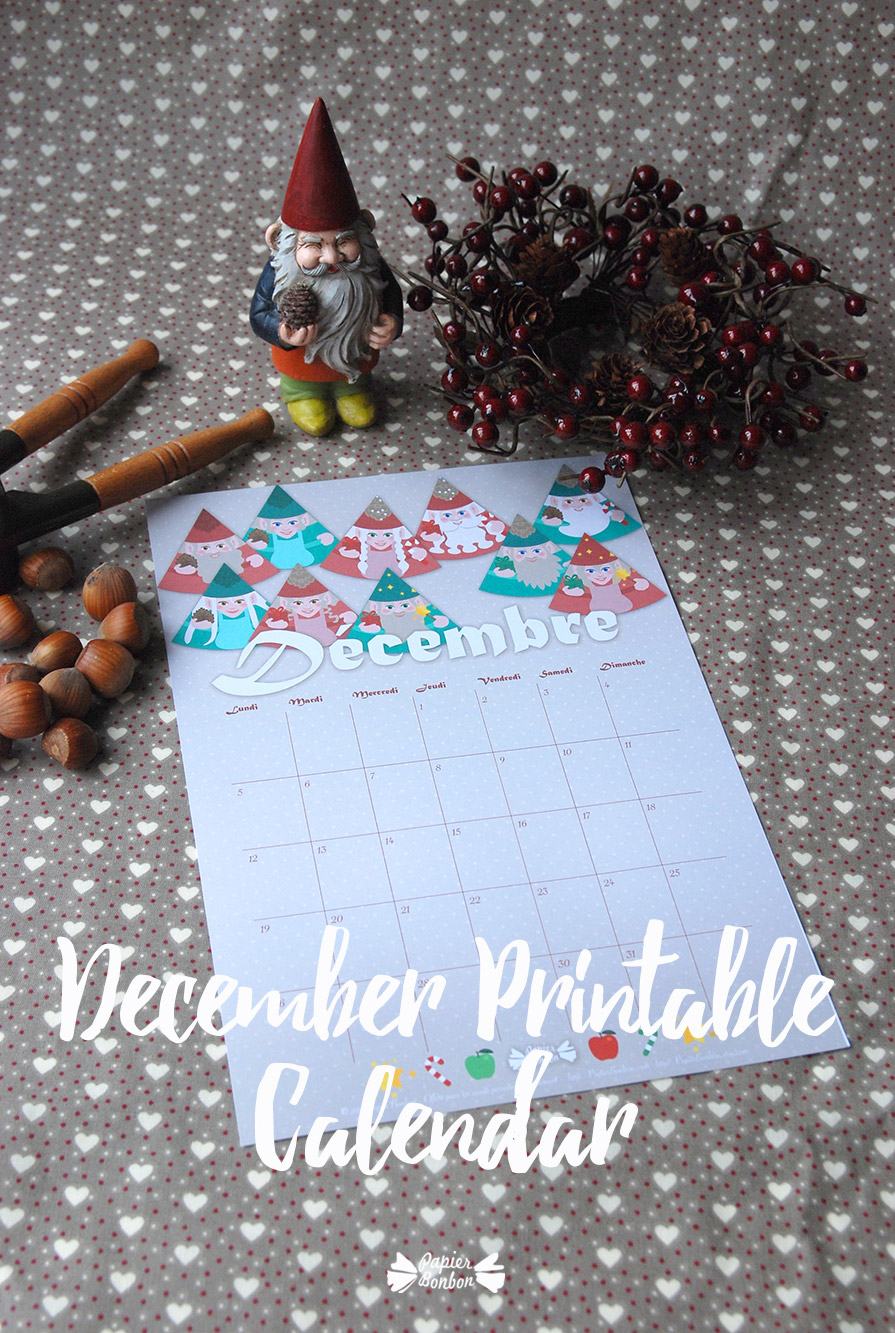 Here comes December printable calendar. It is ready quite early this month for I used the designs from the printable Advent calendar I created for the shop : The gnomes advent calendar. Just like I did in November with the other 2016 advent calendar.
November is the month where you can prepare your advent calendar. Once more, I am preparing a post with freebies and filling ideas for advent calendars. So see you soon here on the subject. But for now let's talk about calendars !
I like the way small things can give you ideas and the desire to create things. I have a gnome figurine, I had for some time and used as a kind of gnome garden for my plants. Looking at it this year, I thought I would like to create a new Advent calendar on this theme. I could as usual create as many faces and gnomes for the 24 boxes of the calendar.
Here it is. It is my children brand new favorite calendar.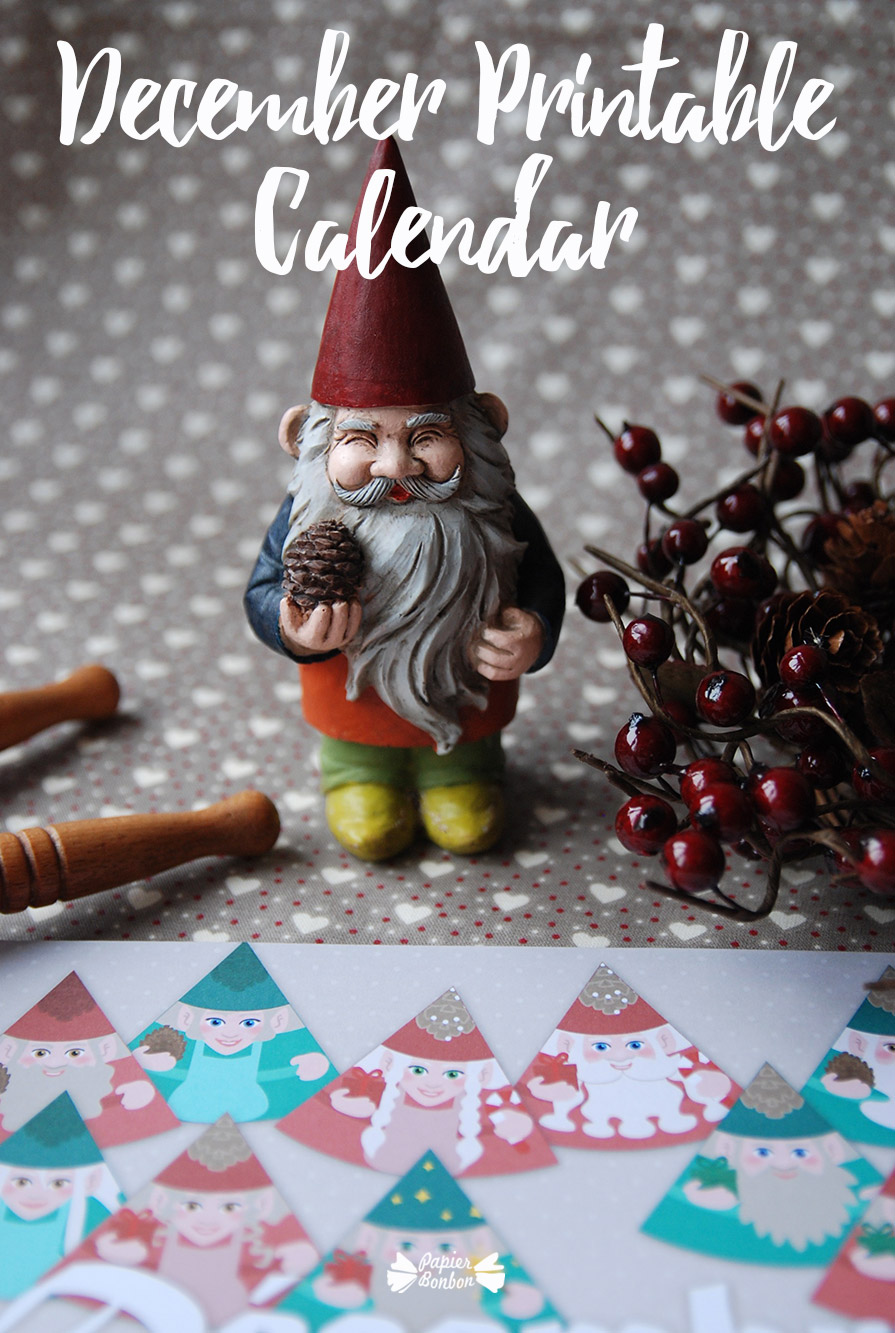 December Printable calendar The gnomes
>>> December 2016 Printable calendar
Desktop Wallpaper the gnomes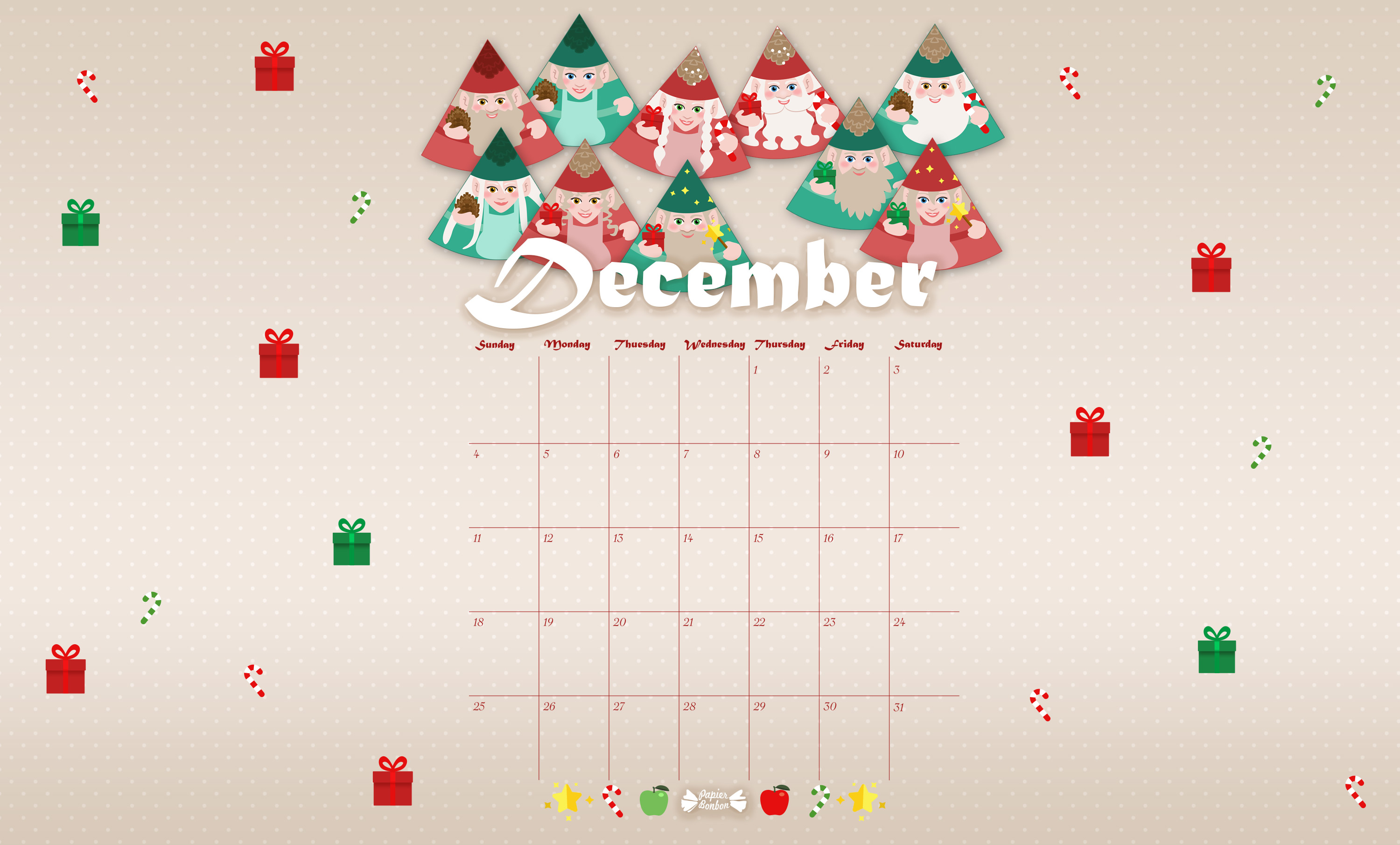 Cellphone Wallpaper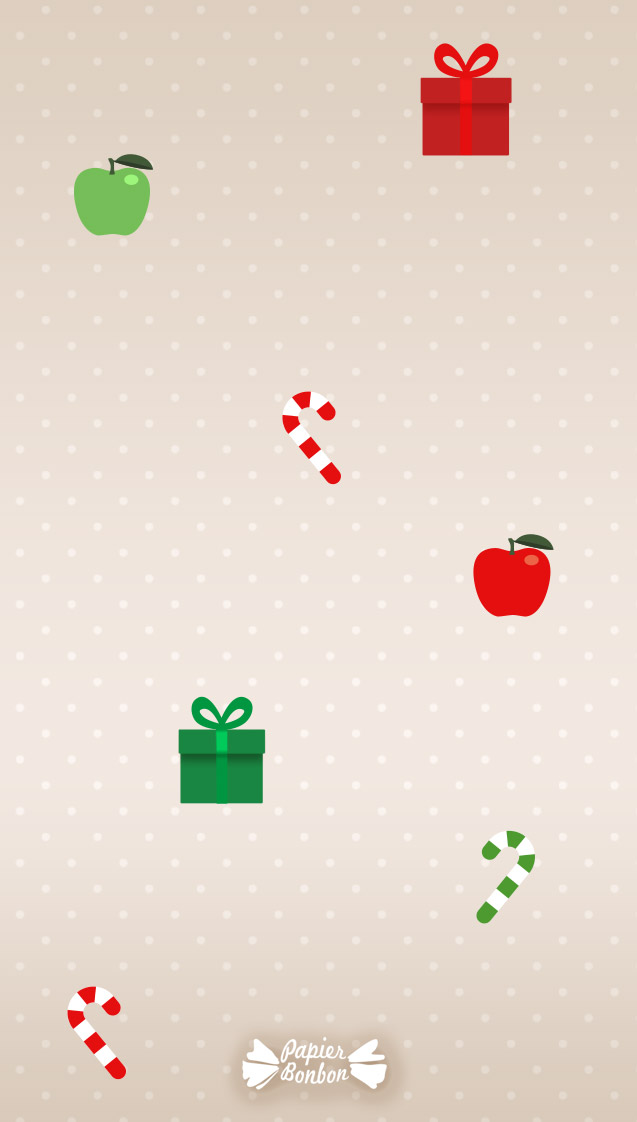 Papier Bonbon Printable Advent Calendar
[etsy-shop shop_name=papierbonbon section_id=16282529]