You must know by now that I owe a small shop for printables with the same name on Etsy. It's still quite new. I keep on discovering Easy. It really works as a big network & community. Buyers & sellers share their wish list. They enjoy finding beautiful listings and following the most recent trends.
I must say I am really reasonable as far as consuming is concerned. I spend much time finding out if I really need something. Or if I don't really need it, if I've been wishing to have it for long.
Yesterday, I created my first treasury. It's a way to create a collection of items we love. I wanted to share a collection more than to create a wish list for myself.
I really enjoyed creating a nice collection in harmony with an idea : a sunny morning of March.
As if I had a budget to redecorate a living room for a magazine and a photo shoot.
I must admit I am pretty satisfied with my collection. But obviously it's because of the talented artists and crafters around the world.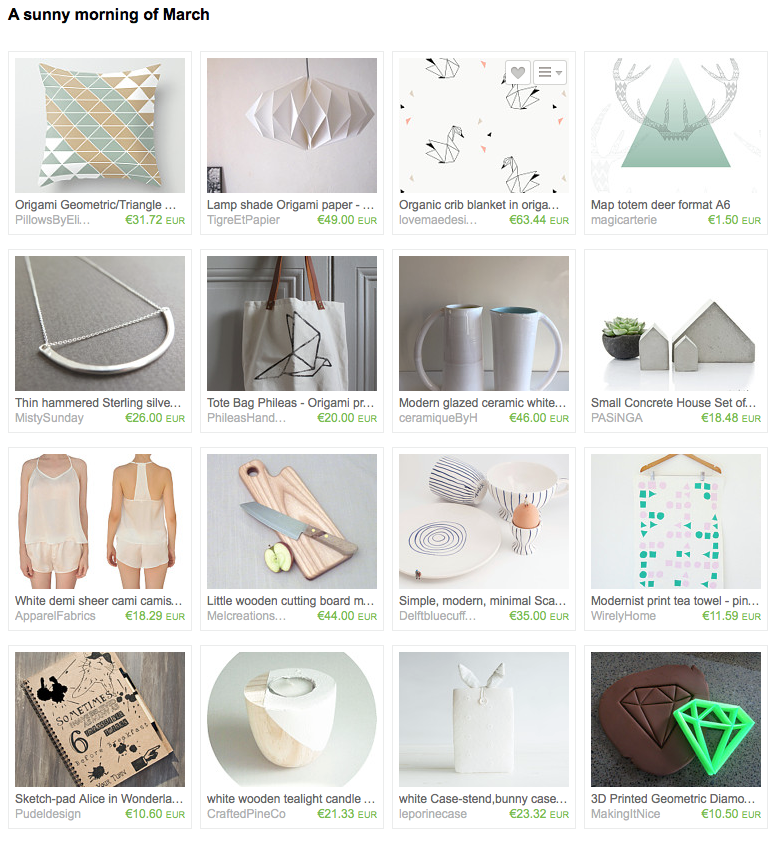 Spring is coming soon.
You wake up on a lazy sunny day.
You have all the time in the world to have breakfast, write, surf on the Internet, make some cookies and prepare for the day.
The treasury:
I think I'll do it again on a regular basis.