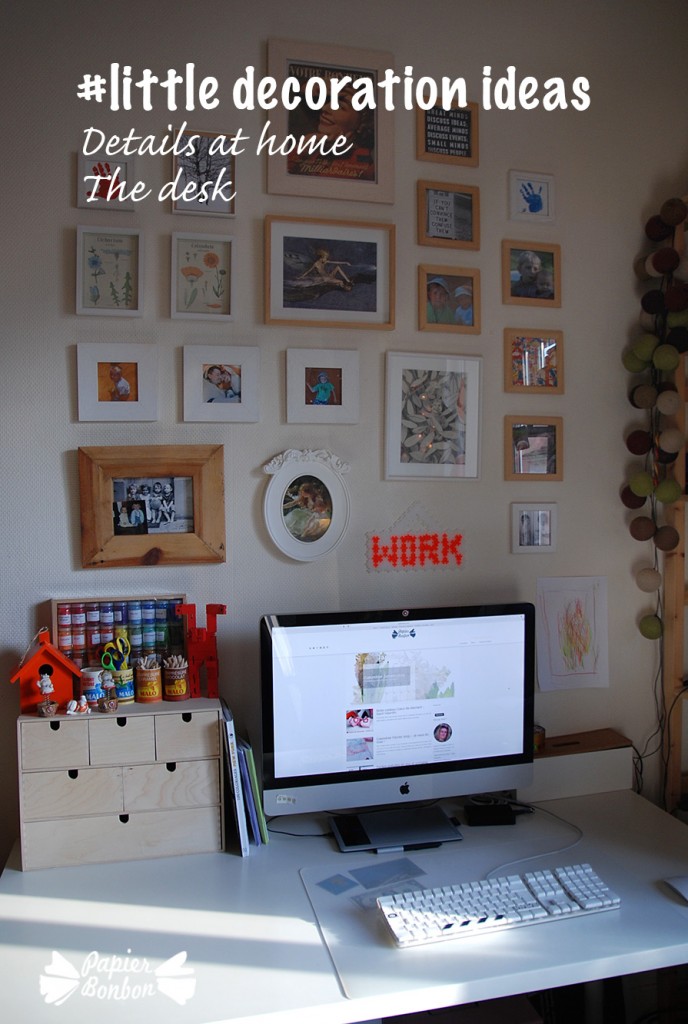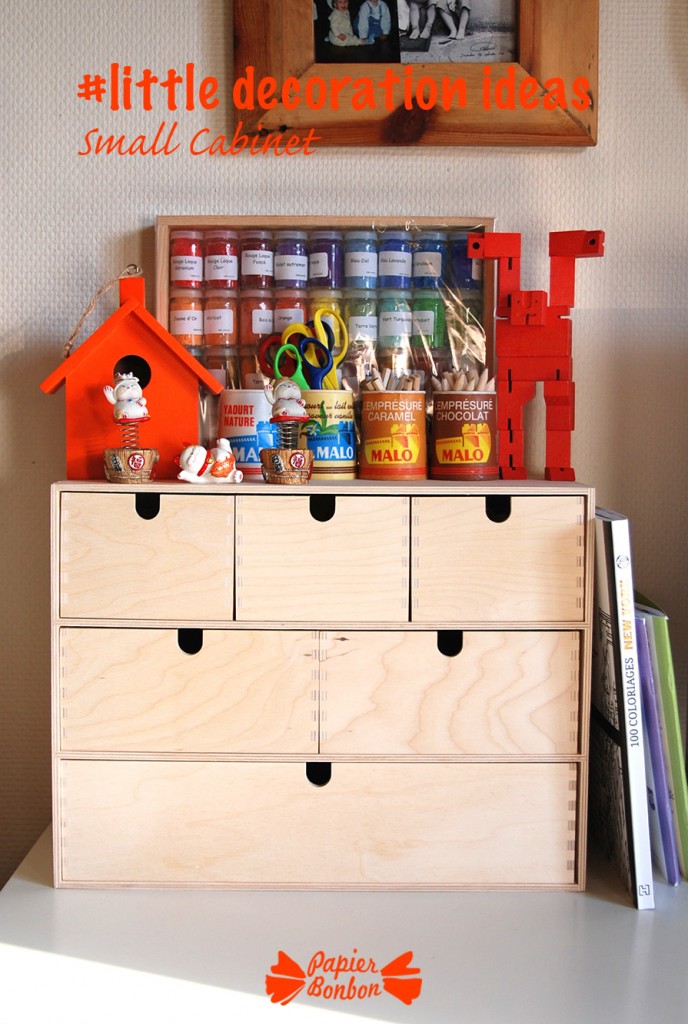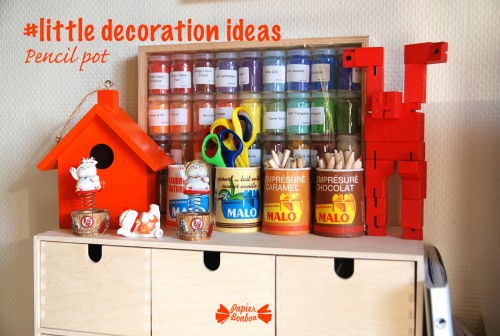 Let's carry on with little decoration ideas by going around the house. On the desk, near the computer is a small cabinet. Okay it's still bare for I can't figure out yet how to customize it. I may talk about it later then.
I love small cabinets with a lot of drawers. It's great to store many small little things. When I think of it, I realize I have 4 of them in my house. This one helped me tidy up my desk since the drawers are already packed up with papers. I can use it to have many knick-knack I like around. In the background, I stored the pigments I bought in the south of France and that are waiting for a painting project.
As for the little ideas, let's take a look at the pencil pots. They is always plenty of tools to store on the desk. Especially small scissors since my son is going to school, I don't know why (I remember he lost many that showed up later). I really needed many pots. I simply kept and clean yogurt pot from the french brand Saint Malo. I adore its vintage design and since they have different flavor I was able to build a small collection.
Another simple idea is the multiple pots carrier with a corona packaging. You'll have to fill the space for the beers with empty plastic bottles. You need to cut them at the right size so they remain hidden. I thought it was nice to have all my brushes in the same space.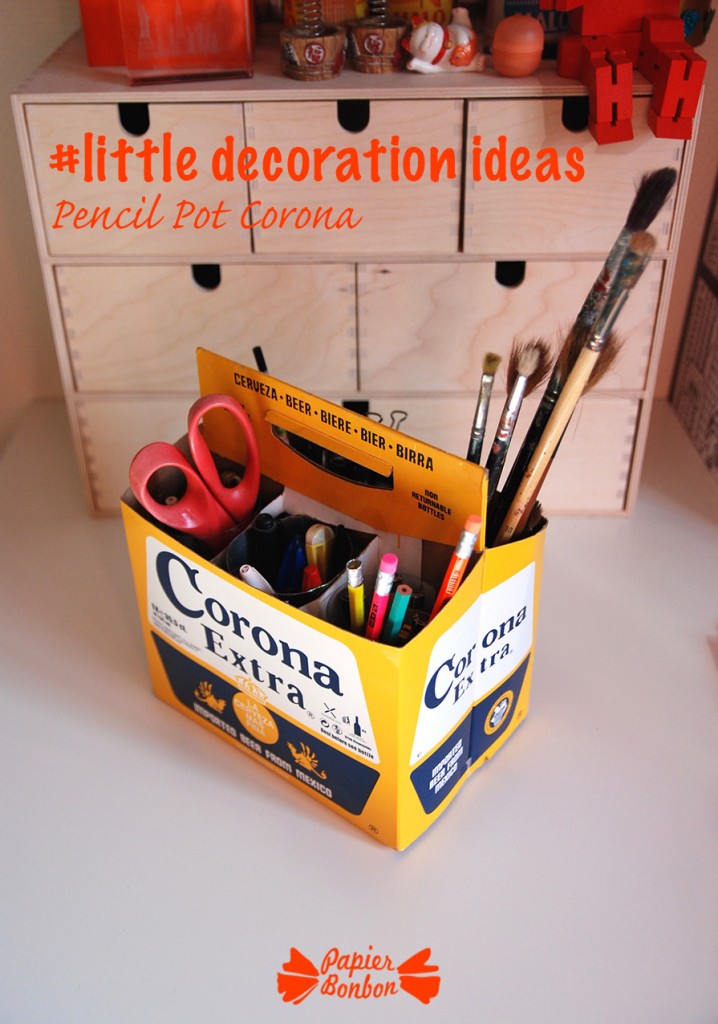 I'd like to add a last word on the red wood robot. I adore it. It's a toy and a puzzle. It comes from Brooklyn and reminds me dearly of a trip to New York. I often use it to display small photos on my desk, or to stow the pen from my graphic tablet. In this way I don't spend hours looking for it. http://www.cubebot.com
And you, what do like most at your desk ?
Have a nice day at your desk or elsewhere.