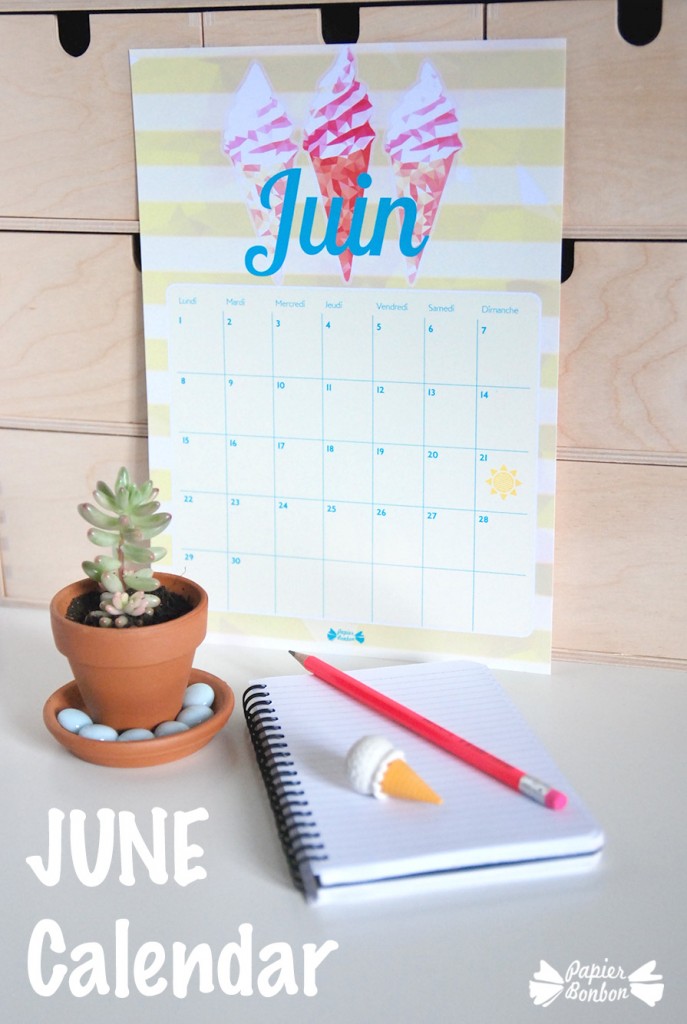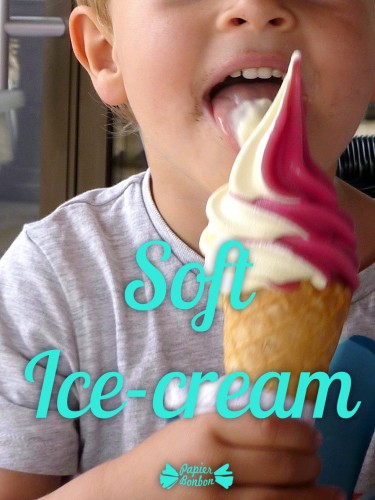 Just about time for the monthly printable calendar. I got inspiration from soft ice cream for they as beautiful as they are delicious. May be it's a little early in the season for ice-cream but we already had some. I have ice cream fans at home.
And on the blog, I often anticipate. A zen master may say one has to live in the present. But I usually rejoice in advance for what will come. So let's welcome June and the summer it will bring.
I hope you'll enjoy downloading and printing my calendar. Don't forget there is also a desktop wallpaper for your computer.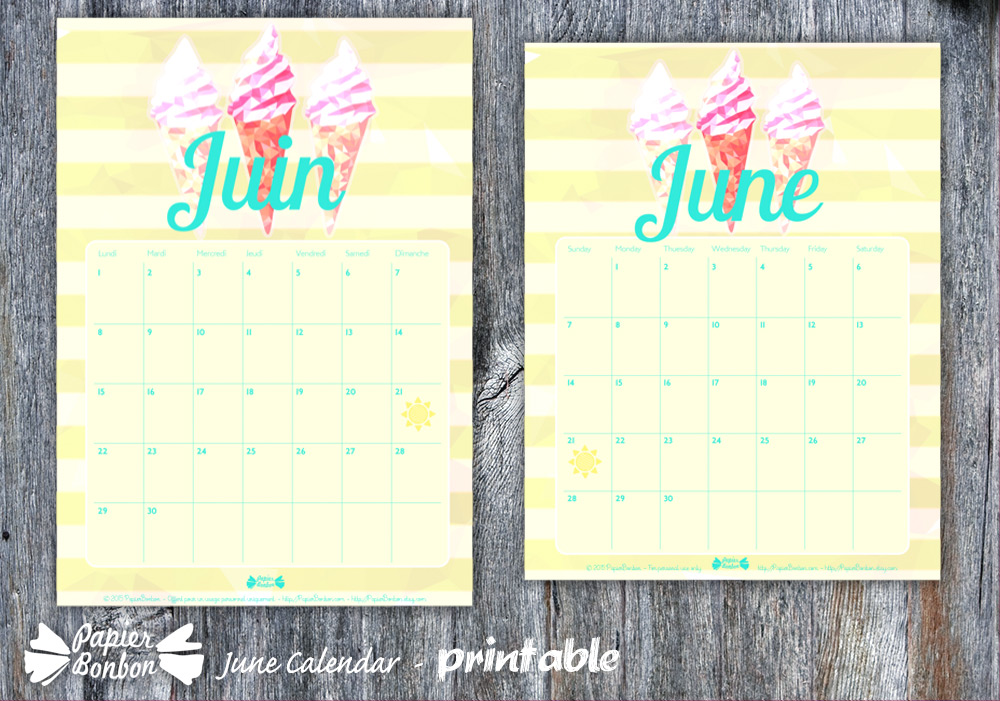 The June printable calendar:
The desktop wallpaper (click and save as)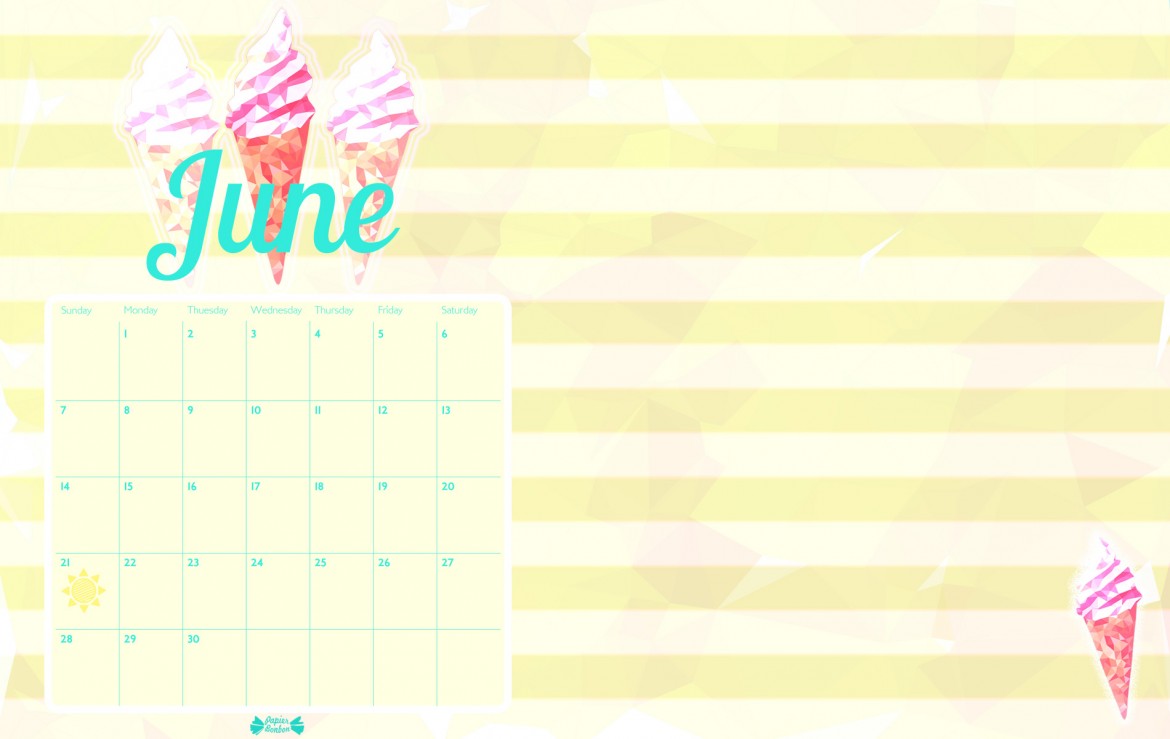 Have a nice month !