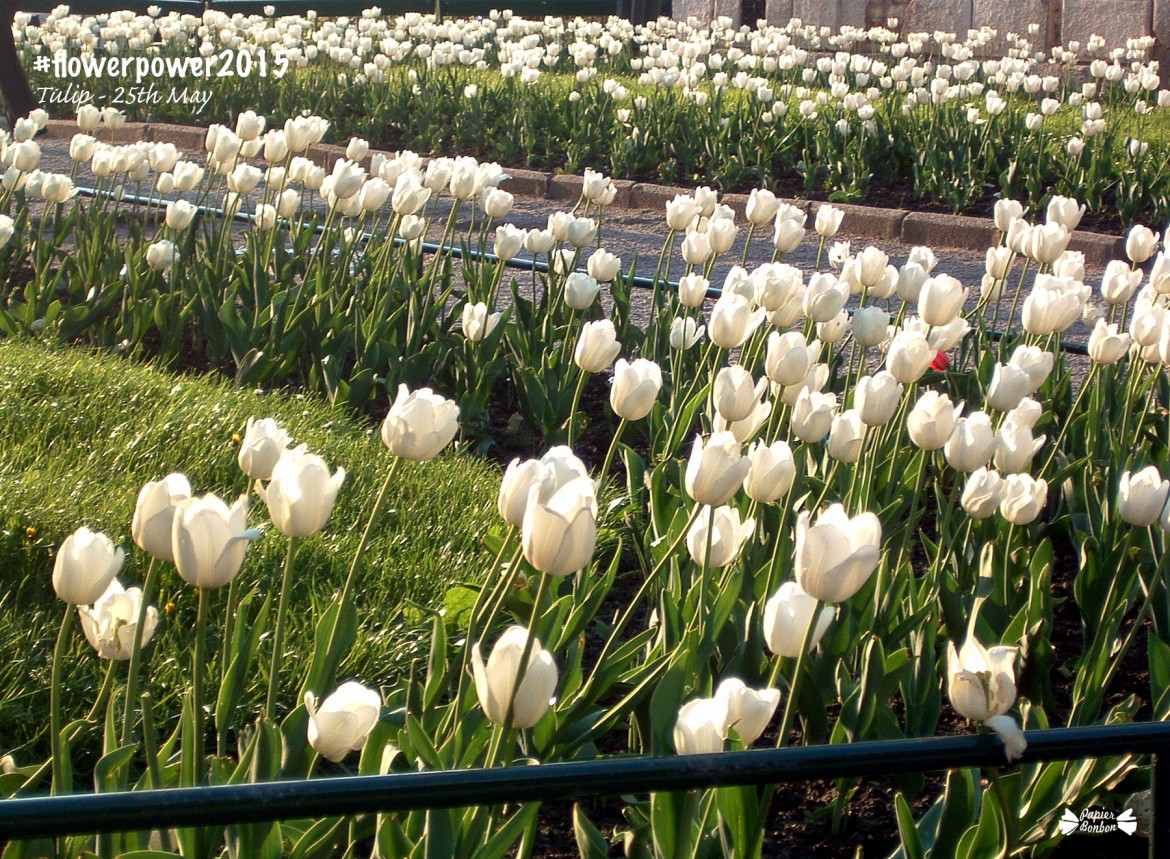 Let's have the fourth rendez-vous with the #flowerpower2015 : photos of tulips and a flower printable. Let's have creative and beautiful mondays!
Tulips already blossomed and disappeared by now. But I took a photograph of a beautiful one that looked like a small tiger beaded with drops of rain a few weeks ago. It was perfect for a paper flower with bright colors. I changed the pattern of the flower to have a longer leaf.
I took the opportunity to personalize the printable as I assembled it. There is plenty of things to do and I plan to share all my ideas with you. Don't hesitate to share yours for I am sure you have plenty too. So today, I used paper edgers scissors to cut the petals to get my tiger tulip flower.
A paper flower – the tulip printable: