The royal icing closes beautifully the series of posts on the Christmas Cake and as a gift, editables tags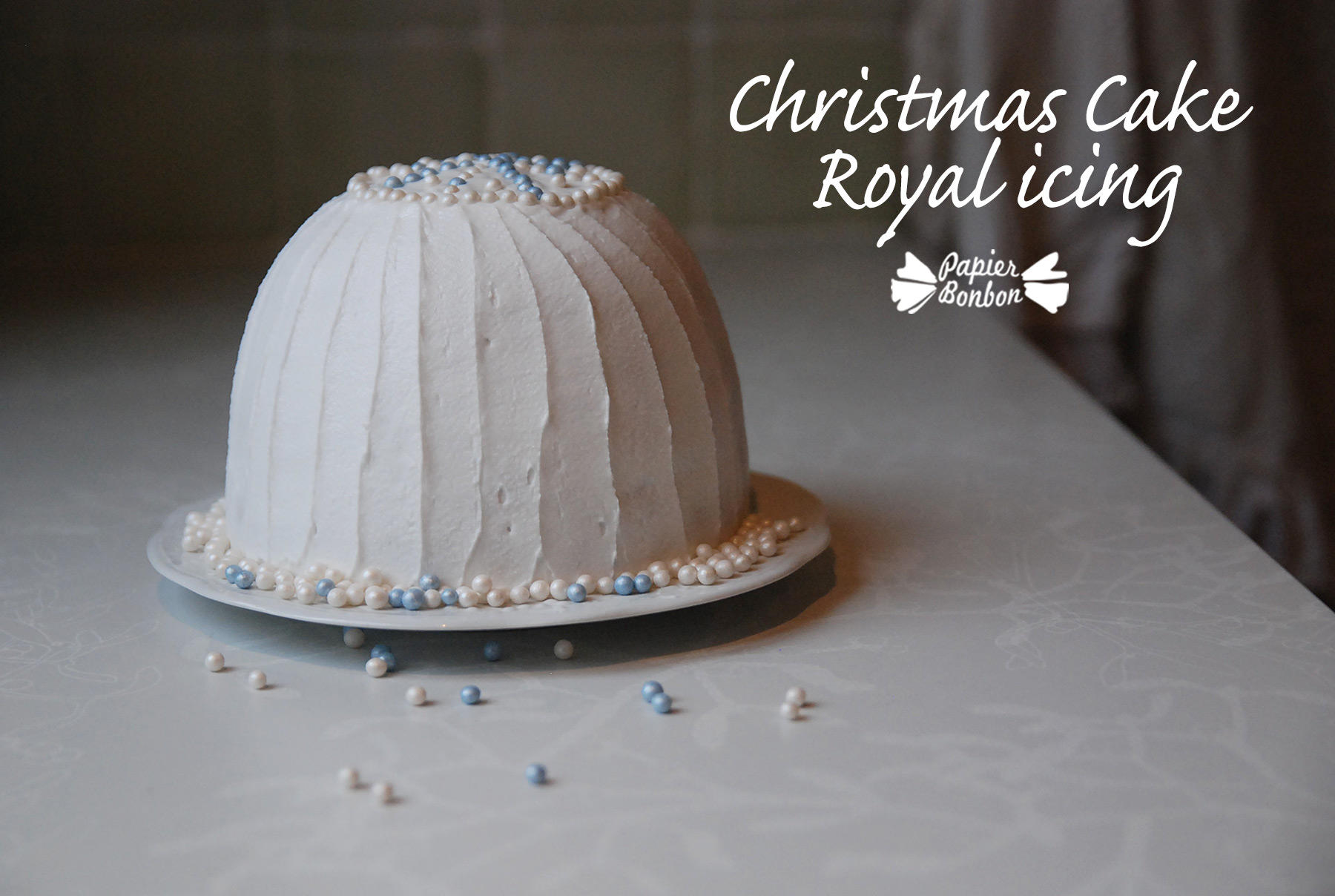 Here is the final touch on my Christmas Cake. Unlike the design I created with a holly decor for the printables, I wanted my cake to stay simple and pure.
The royal icing alone is really beautiful. Therefore I only give nice shapes on the sides and add sugar pearls on the top.
Ingredients:
1 egg white
8oz icing sugar
1 teaspoon of lemon juice
1/2 teaspoon of glycerine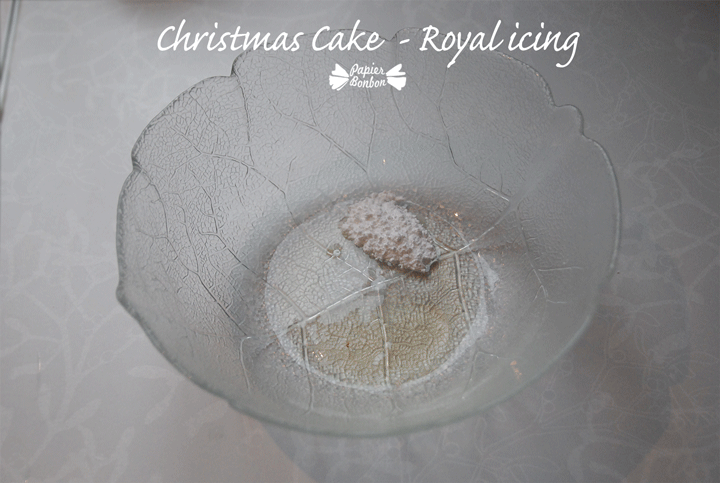 Preparation:
Beat the egg white until very frothy. Add half the icing sugar and beat in with a wooden spoon. Add the lemon juice, the glycerine and the remaining sugar and beat again. Leave in the bowl for a few hours. If the icing needs thickening, add a little more sugar as necessary.
If you want a smooth icing you may have to add some egg white or warm the spatula with hot water. It's not easy to get an icing as smooth as snow.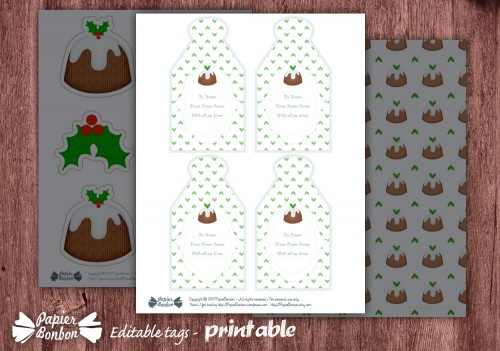 Nonetheless I am really happy with the final look of my Christmas Cake. It so nice to see it all ready for Christmas: what did you plan for your Christmas Cake ?
To close this series of posts, I created new editables tags. This time you can use them to write down names. The previous ones from the gift wrap kit were designed only to decorate.
Happy Holiday, Merry Christmas !