Desktop wallpaper & printable Calendar with Hyacinths for January 2015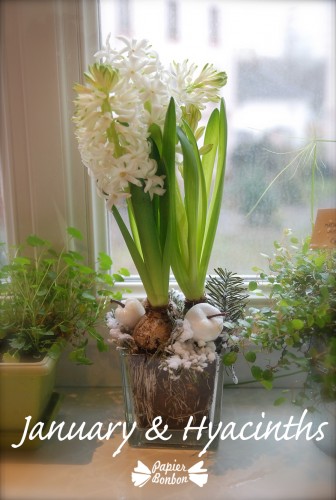 I hope you had a Merry Christmas sparkling with lights and joy. For this occasion, my mother offered me white hyacinths. Along this week, they slowly blossomed on the Christmas table. Now I placed them by the window in the kitchen.
The whiteness of the blossom and the tender green of the leaves lighten a little the grey weather of the last days of 2014.
I figured out this nice flower would make a lovely pattern in low poly for the January calendar. I wanted something bright to begin the coming year. I hope you'll like it.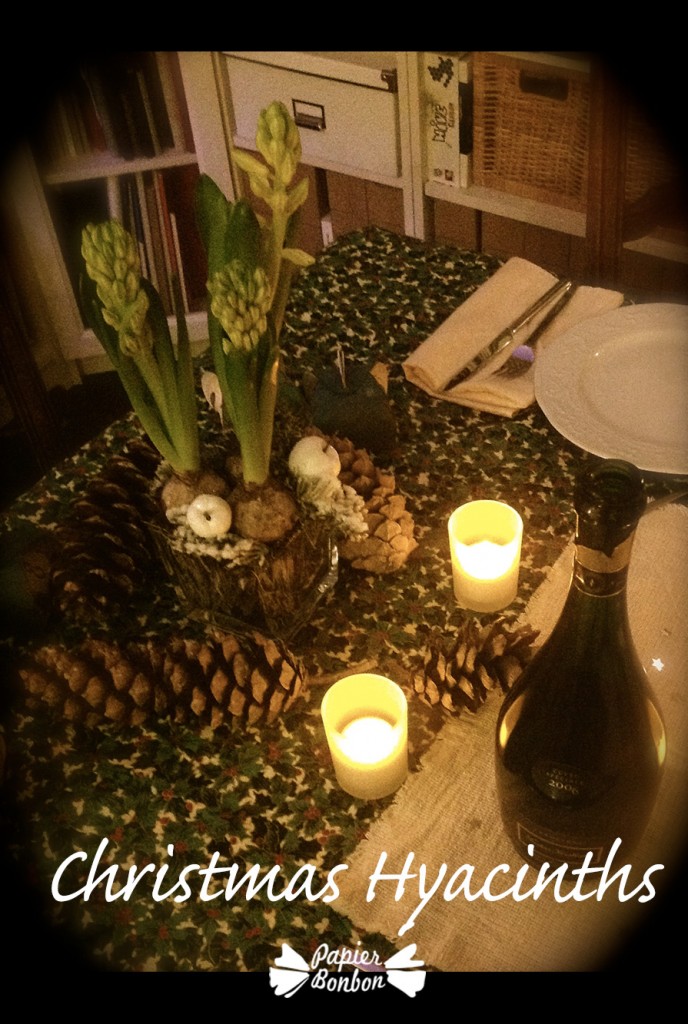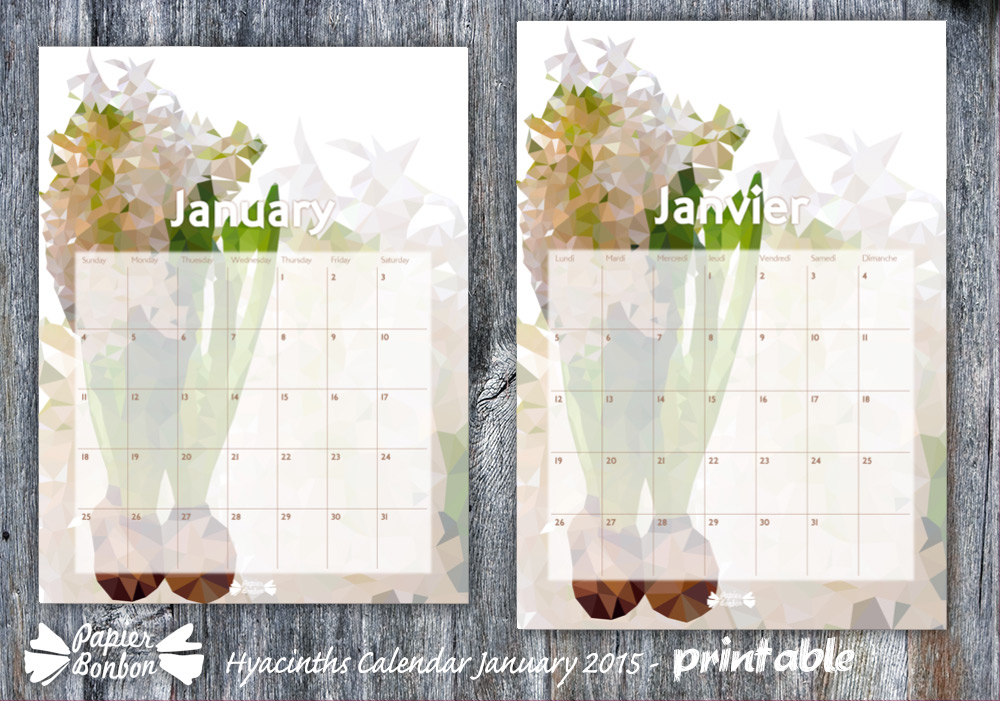 > Printable January 2015 calendar – hyacinths