Crafting Idea to do with children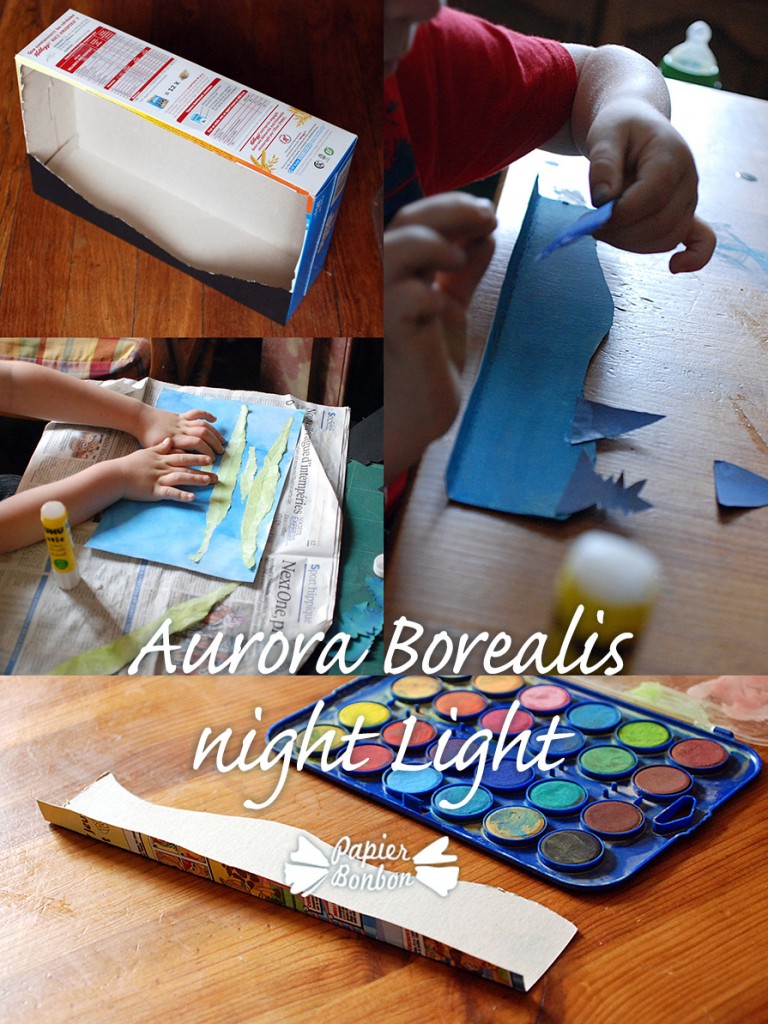 I try to organise craft with my children on wesneday afternoon when there is no school for the younger ones in France. It reminds me of my own pleasure to color and paste as a child. Children are especially fond of creating something from scratch: the essence of DIY !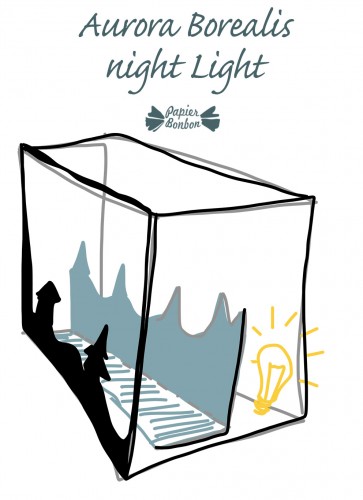 Some time ago we created a Night light inspired by the Northern landscape and Aurora borealis that we adore.
We turned a cereals box into a forest scene behind which we can place a led tealight. The scene is composed of a first layout with pine trees and houses glued to the opened side of the box; and of a second layout with simple shapes glued inside the box in the middle. I used masking tape to decorate the edge and we will paint the side later.
This night light shone in the bedroom as soon as twilight came. Since then, it stayed as a bedroom decor above the bed.
Happy crafting to you.