As regard to what happen in France, my country, last week, it's not always easy to talk about inspiration & creation. Even thought it's essential.
But I thought I had precisely to fuel inspiration and to share with you resources to create.
I want to share resources so that we can write: it's not a pen, it's free fonts. When I say free, they really are free even for commercial use. I tried 6 different fonts pairing that may inspire you.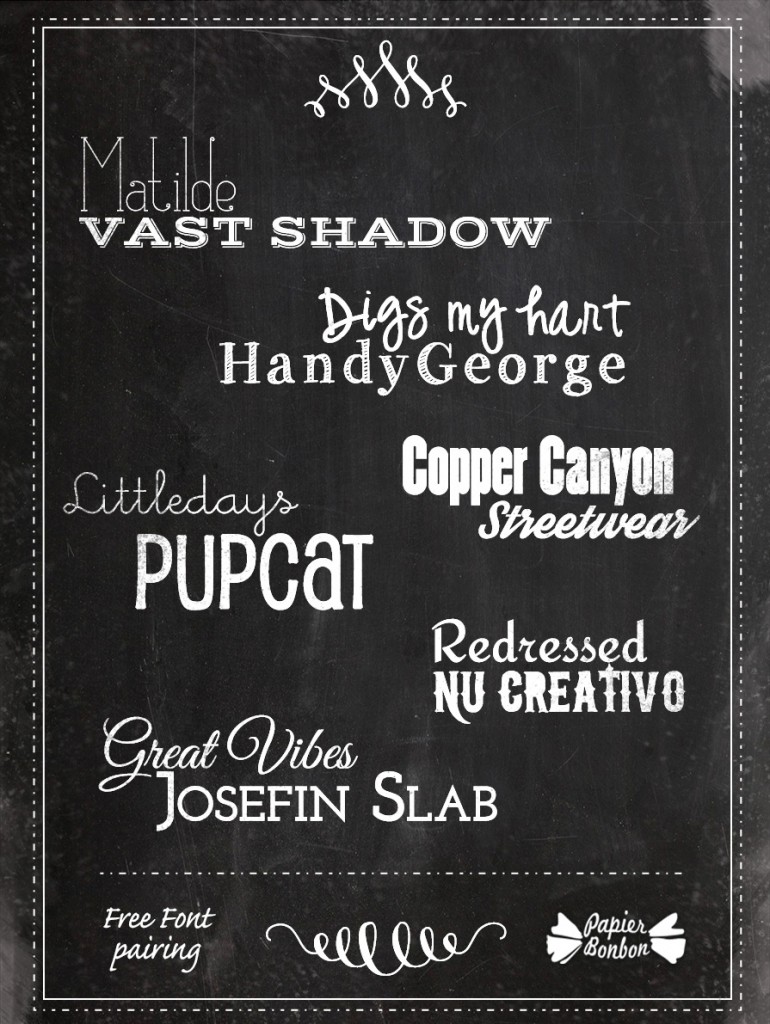 And as I speak of inspiration, I used the words of a great man to bring myself some peace and beauty. I used all the fonts even though they were quite numerous to create a printable of one of Gandhi's quotes :
I offer you peace.
I offer you love.
I offer you friendship.
I see your beauty.
I hear your need.
I feel your feelings."

― Mahatma Gandhi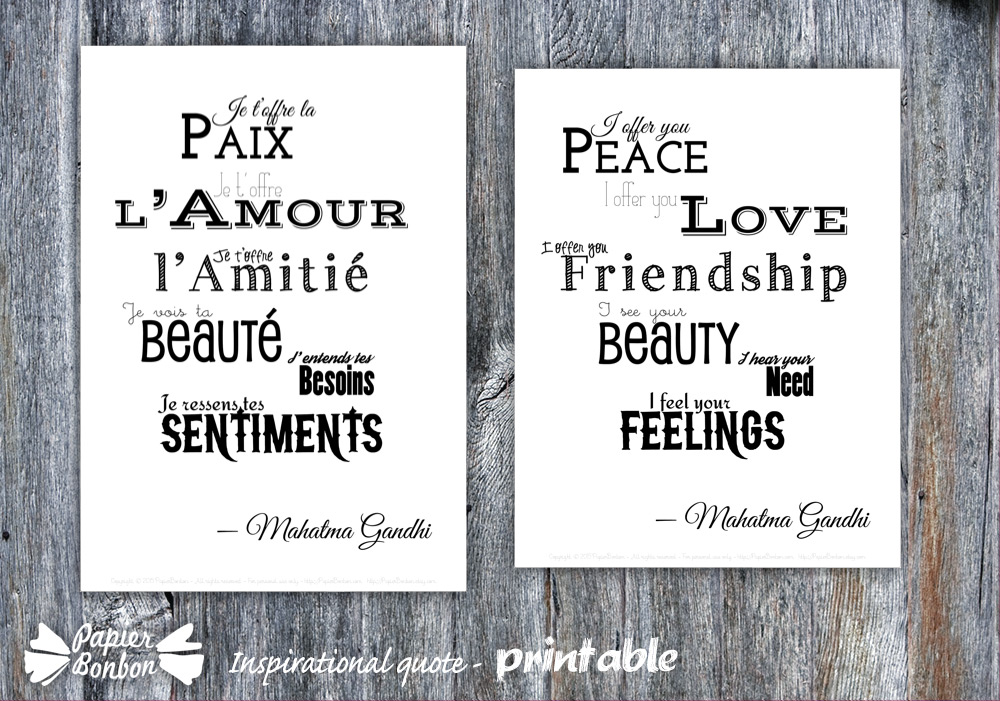 Files in french & english
> Citation de Gandhi (printable)
> Inspirational quote from Gandhi printable
Links to the free fonts
May your day be inspiring !