Yesterday was Blue monday, the supposed gloomiest day of the year. It's true that it rained all day here. May be that's why I was afraid to get gloomy myself and made a bright pink calendar for February : Desktop wall paper & printable.
Obviously Valentine's day helped to choose the subject of my calendar. But I also add many drops of bright colors to recall the Carnival or Harlequin's costume : I hope it will bring back the energy needed in the middle of winter.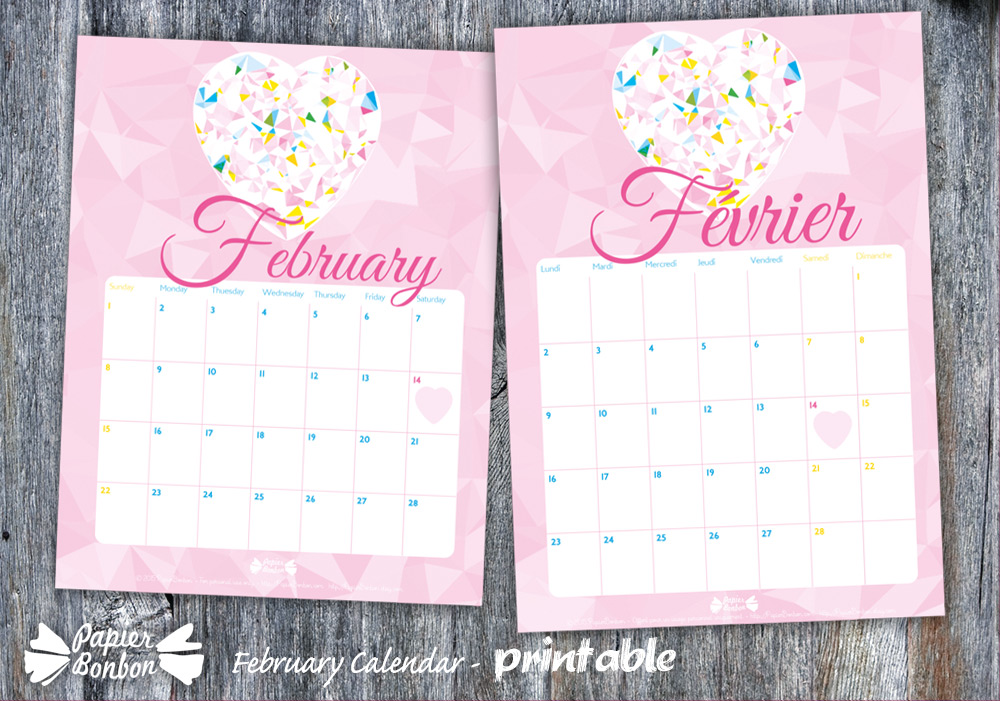 Lately I have been quite fond of the association between the heart shape and diamond : I used it on a printable crown I made. And I created a heart shaped box with a diamond pattern for the shop. It is enhanced by a ribbon. It's cute ! I am pretty satisfied with the pattern of this box. It needs very small amount of glue and can really be sealed with the paper ribbon. There is also a small tag for a sweet message: find out about the heart shaped box in the shop.
It's nice sometimes to fill one's environment with pink & tenderness.
And the desktop wallpaper below: