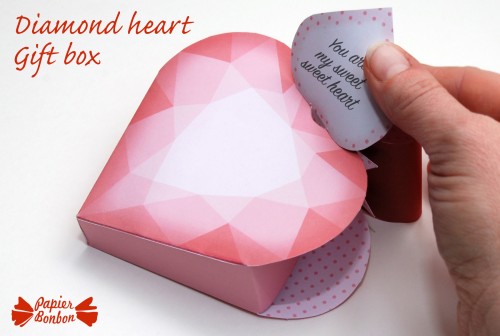 I talked about it in my last "pink" post about the February calendar: I created a gift box printable for the shop for Valentine's day.
I didn't had the time to shoot photos then but since I made some I can talk a little more about it. I can also share the video I made to show I to cut and to fold the box.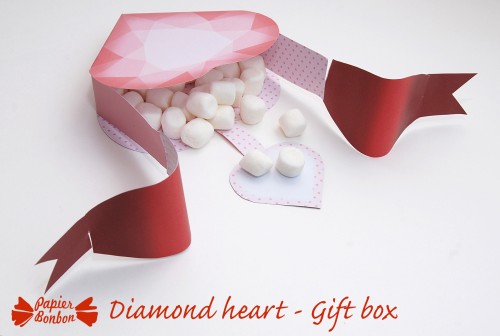 I must be lazy since I like to create boxes with really few glueing (2 times here). I like the folding to really help the building of the shape (the paper ribbon here).
I am more and more fascinated by what some can build with paper: I'll show you fabulous things in a next post.
Find out about the gift box on the shop.
[youtube https://www.youtube.com/watch?v=N0q8F0UlEmM?rel=0]