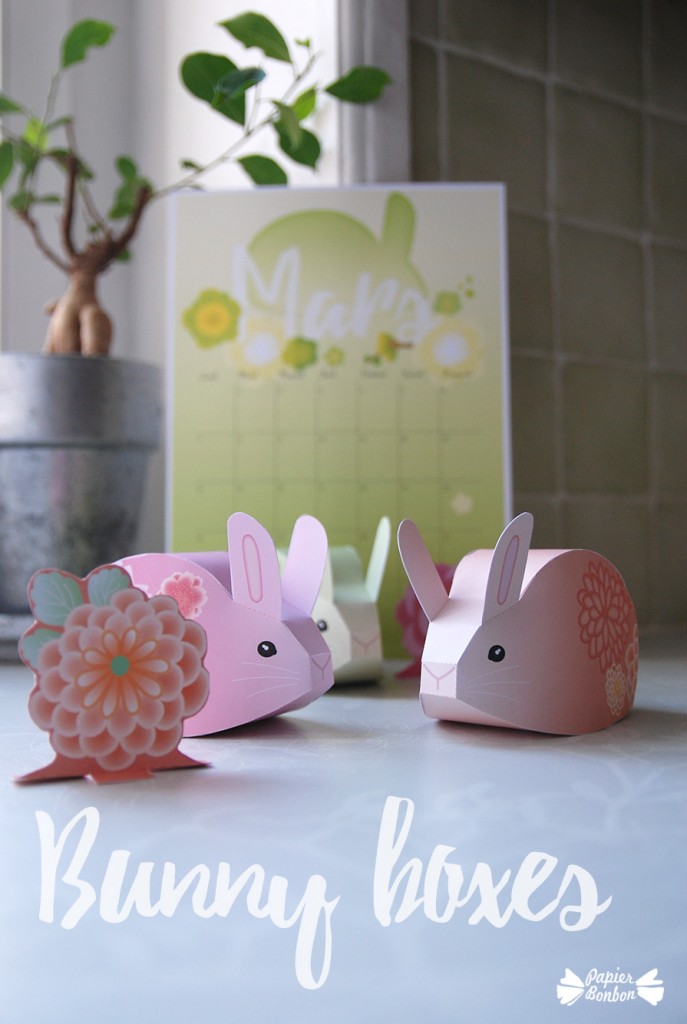 May be I already talked about it, but I am going to repeat it anyway: I am eager for Spring to come back. I still have some winter activities to enjoy but I feel my spirit and body could do with more sunshine and a milder weather.
No surprise if the printable calendar for March reflects this mood.
With Spring comes Easter. I am excited to show you what I have prepared for this holiday, this year. I was quite fond of the bunny favor boxes from last year but I wanted to create a more realistic shape for them: something really cute, you would want to hold in your hands. And then, I got inspiration from japanese drawings of blossoms to create three different pattern for each favor box.
Papier bonbon bunny DIY gift box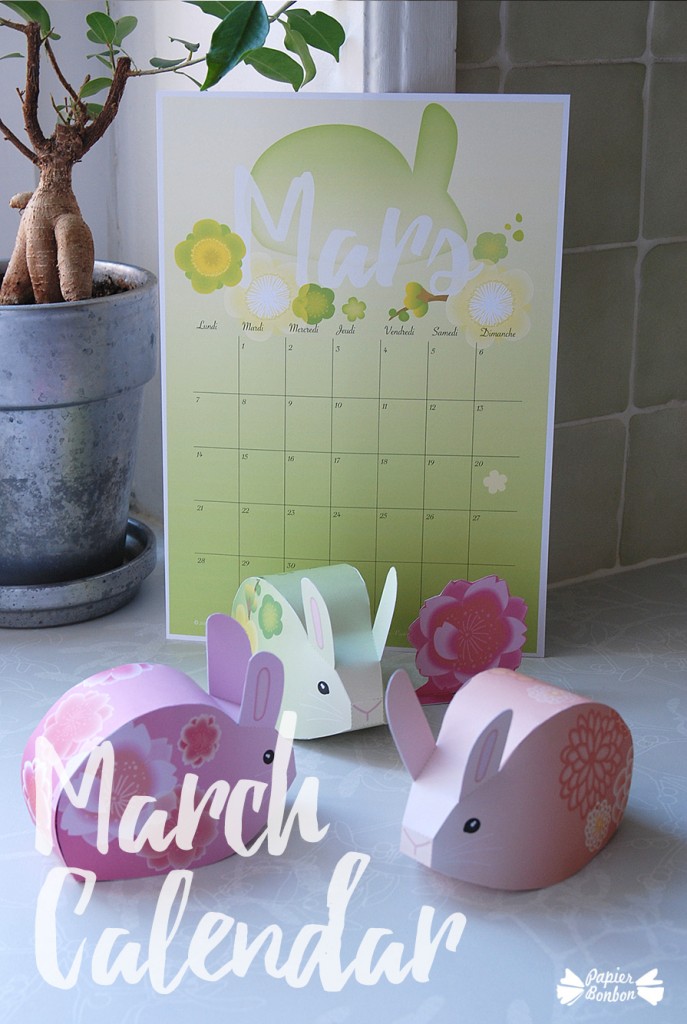 You will find the printable bunny favor box on my Etsy shop and, great news, on the shop I opened here on my website ( > printable bunny favor box). I hope you'll like them.
I am talking about these printable boxes because I used the blossoms from the green bunny box to build the March printable calendar. You will find the printable and two wallpapers below.
Spring will arrive on the 20th of March. Enjoy !
March Printable Calendar
>> March 2016 Printable Calendar
Desktop Wallpaper