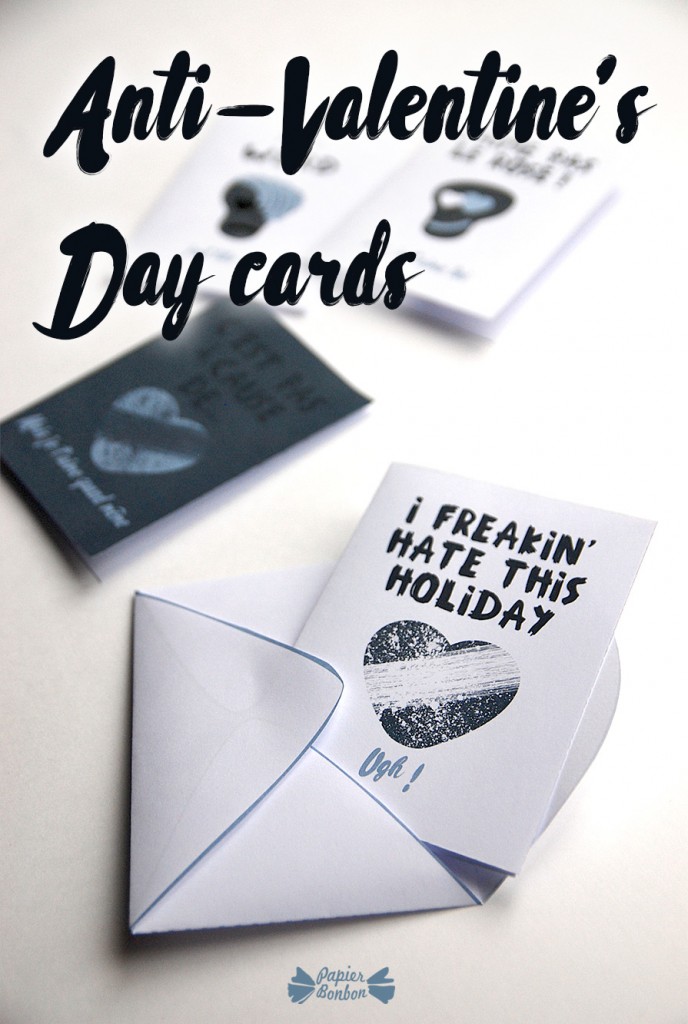 Let's get things clear: I don't care that much about Valentine's day, one way or the other.
I just don't celebrate it for it wasn't particularly part of a french tradition. But I could for I like to have small party along the day to day life.
I thought it might be fun to create some cards that are quite different. So we don't feel the pressure of that holiday so much.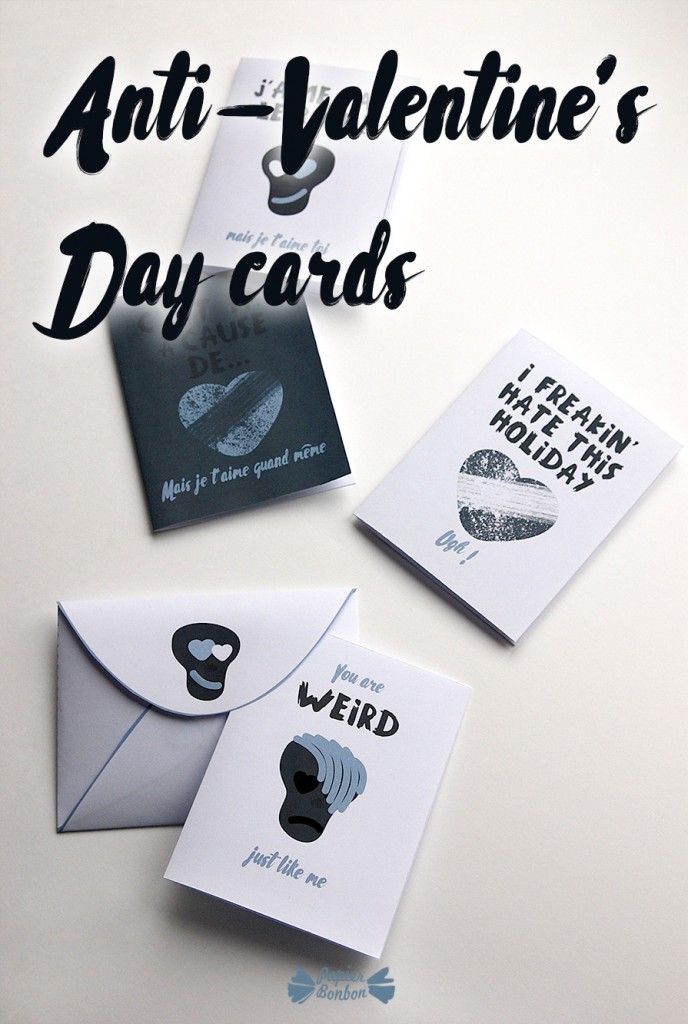 And these cards are quite nice in fact, see for yourself.
The four cards quotes are :
You are weird … just like me
This is not because of… I love you nonetheless
I don't like Pink ! But it's you, I love
I freakin' hate this holiday ! Ugh !
They come with an enveloppe.
I hope they make you smile and that you get all the love you deserve.
Anti-valentine's day card printable
>> Anti-valentine's day card printable