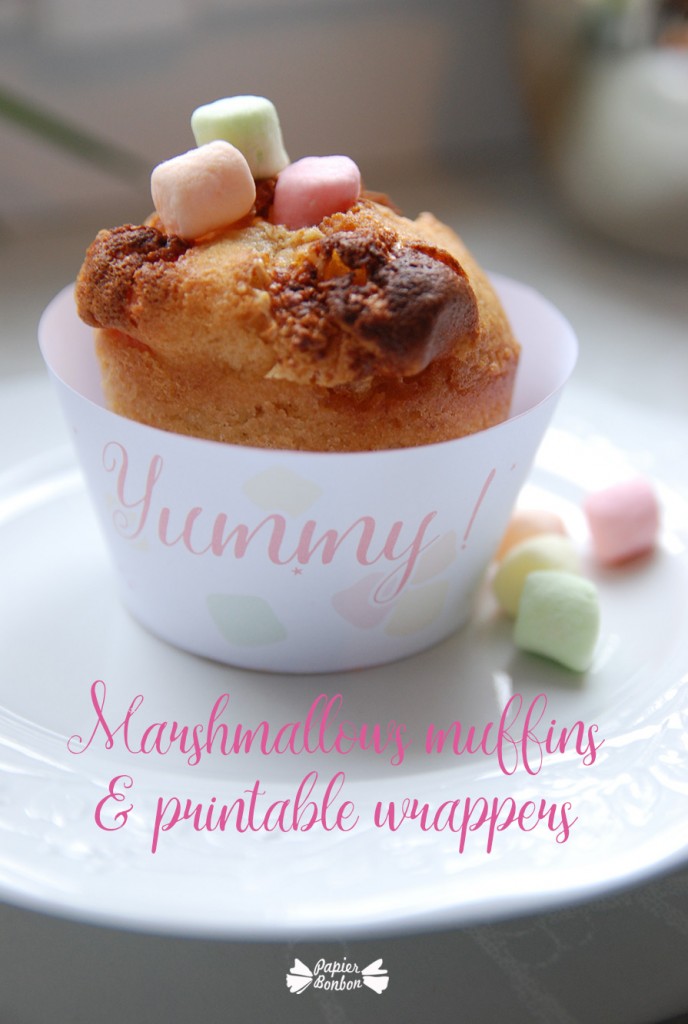 When my eldest son is going to his sport activity on wesneday afternoon, we often cook together, me and my youngest. Obviously he loves to cook.
We love to prepare muffins or cupcakes as they make individual cakes. I found a funny recipe to make with children since it includes marshmallows. And with a touch of ginger it will please adults as well.
The lovely pastels colors of the marshmallows we used made me want to create cake wrappers for these delicious muffins.
Let's talk about the recipe and you'll find the wrappers printable below.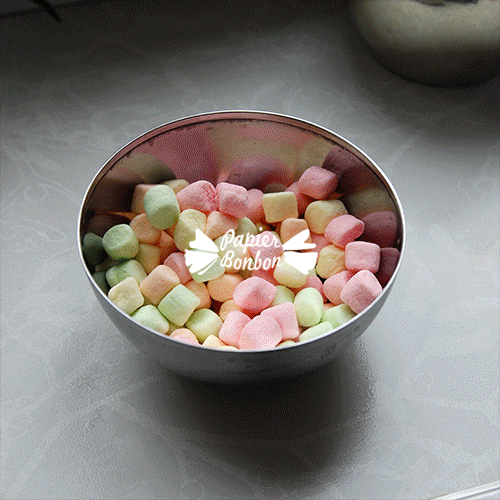 Ingredients
50 g (2 oz) of marshmallows or 8 big ones cut in 4
75 g (1/3 cup) of sugar
40 g (3 tbsp) of butter
1 egg
10 cl of milk
150 g (2/3 cup) of flour
1 tea spoon of baking powder
1 tea spoon of ginger powder
1 pinch of salt
Préparation
Stir firmly the butter & sugar. Add the egg and milk. Then the flour baking & ginger powder. At last the marshmallows. Cook in the oven at 180°C for about 20 minutes. Serve when lukewarm.
Printable wrappers