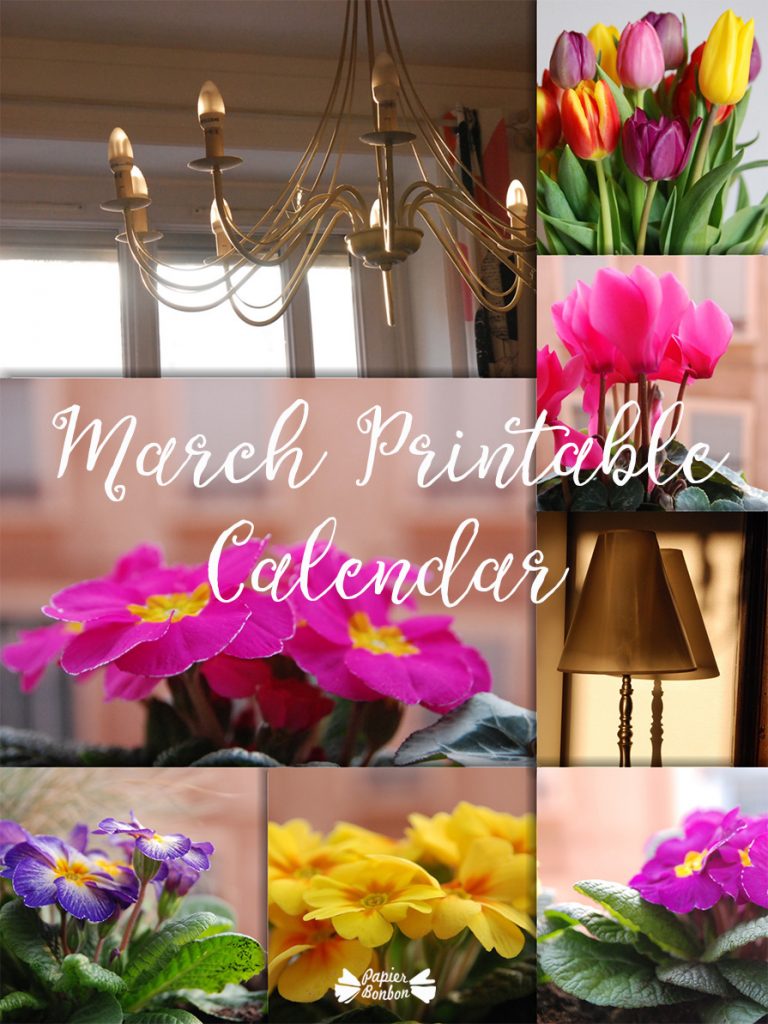 Download & print March printable calendar I made with a bright cyclamen. You will certainly agree that it is so comforting to enjoy longer days and to see blossoming flowers after Winter months.
My planter boxes looked like the Addams family garden : withered flowers, yellow grass spreading around… I finally got bright primeroses & cyclamens to cheer up the place. Flowers are an endless source of inspiration; you will find the cyclamen on the printable calendar linked below.
Spring & Easter
And Spring will be here on the 20th of March: Spring, nice weather, outside activities & Easter ! All comes rather logically.
For Easter, I created new gift boxes in the shape of cute pastel rabbits to organize a chocolate hunt in the garden. They are available in the site's shop: Rabbit gift boxes for Easter
I hope you are enjoying, just like me, the anticipation of those delightful Spring moments and that you will like my designs.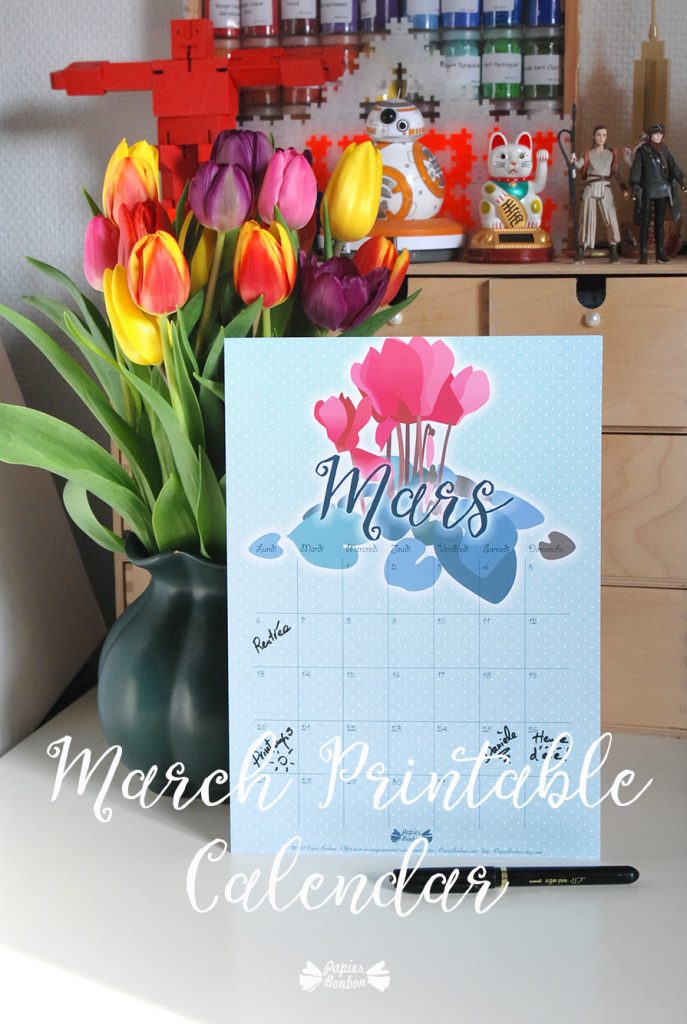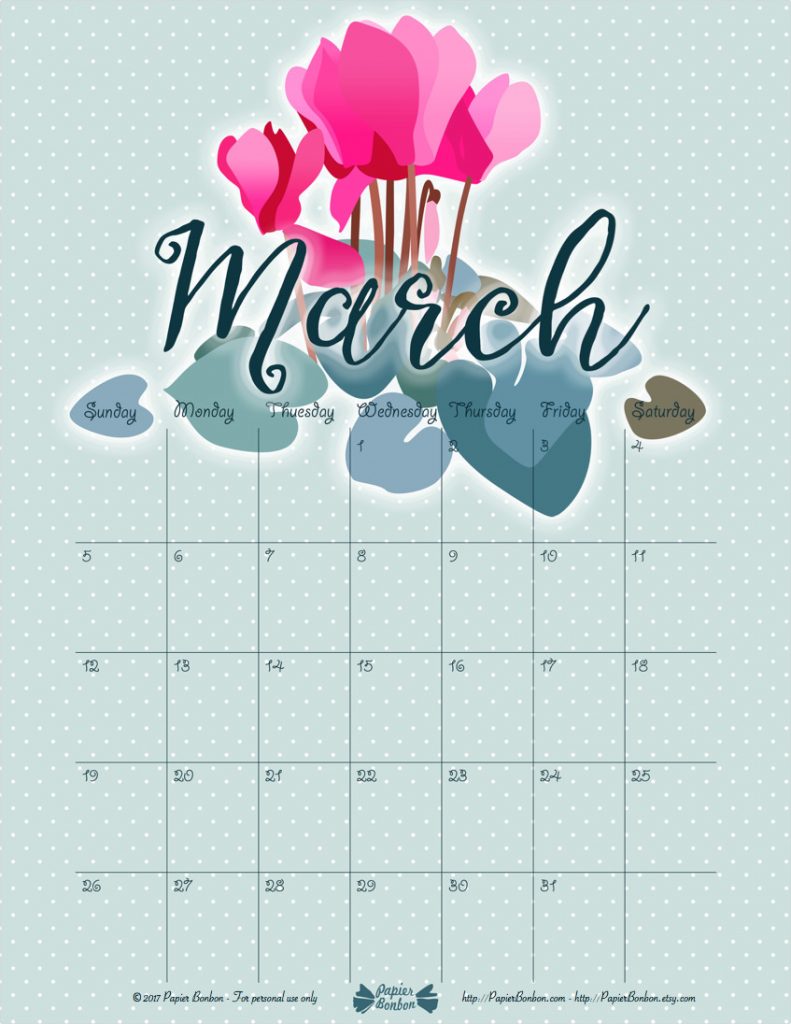 March printable calendar