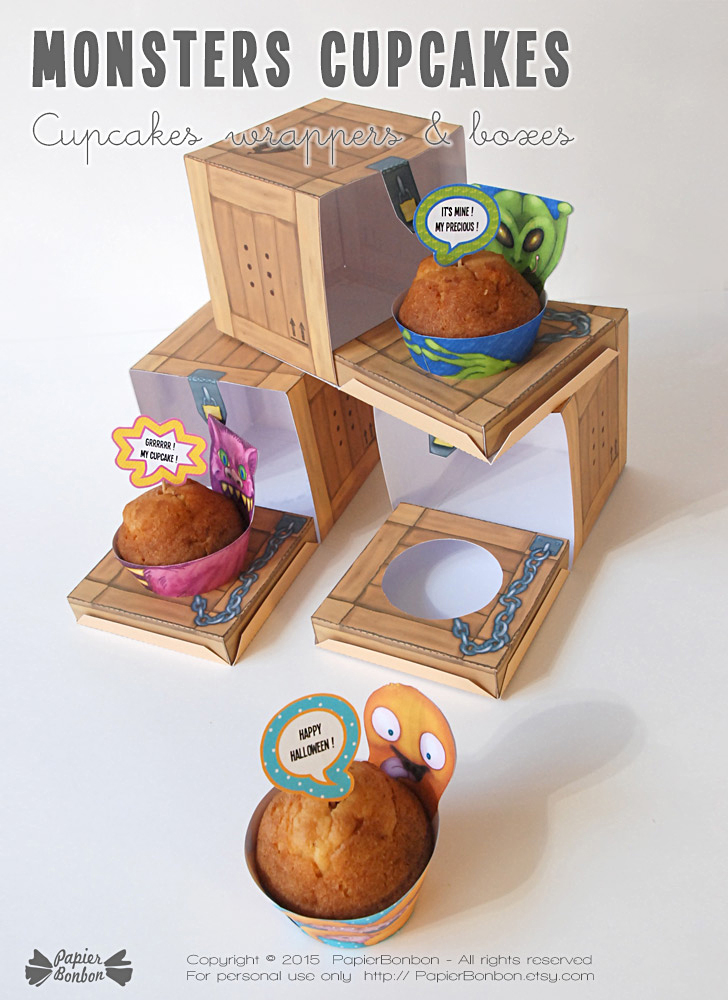 Three weeks to Halloween. It's time for me to show you the second kit I build for this holiday: Monster cupcake, a cupcakes wrappers & boxes kit.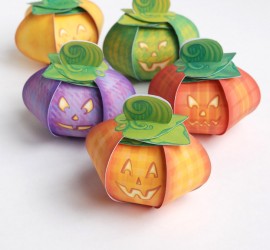 When I created my first kit, this season, I wanted to build funny and ingenious boxes with no gluing to use as favor gift box for candies on an Halloween party.
But Halloween is the perfect time to fancy some story telling by the fire. One can imagine captivating stories with strangers creatures.
That's why I prepared my second printable kit as if I wanted to tell a story: imagine someone offers you a cake but the delivery box encloses a monster eager to eat your cake.
First I drew the fluffy pink monster, usual dweller of the cupboard. Obviously I needed an alien. And I wanted a really cute one, so I drew the laughing octopus. Hope they made you smile.
Find out more on the monsters cupcakes on the page from the shop. Link to the shop page >> Monster cupcake wrapper & box DIY kit – Printable
Tutorial video on the Monster cupcake wrapper & box DIY kit  – Printable