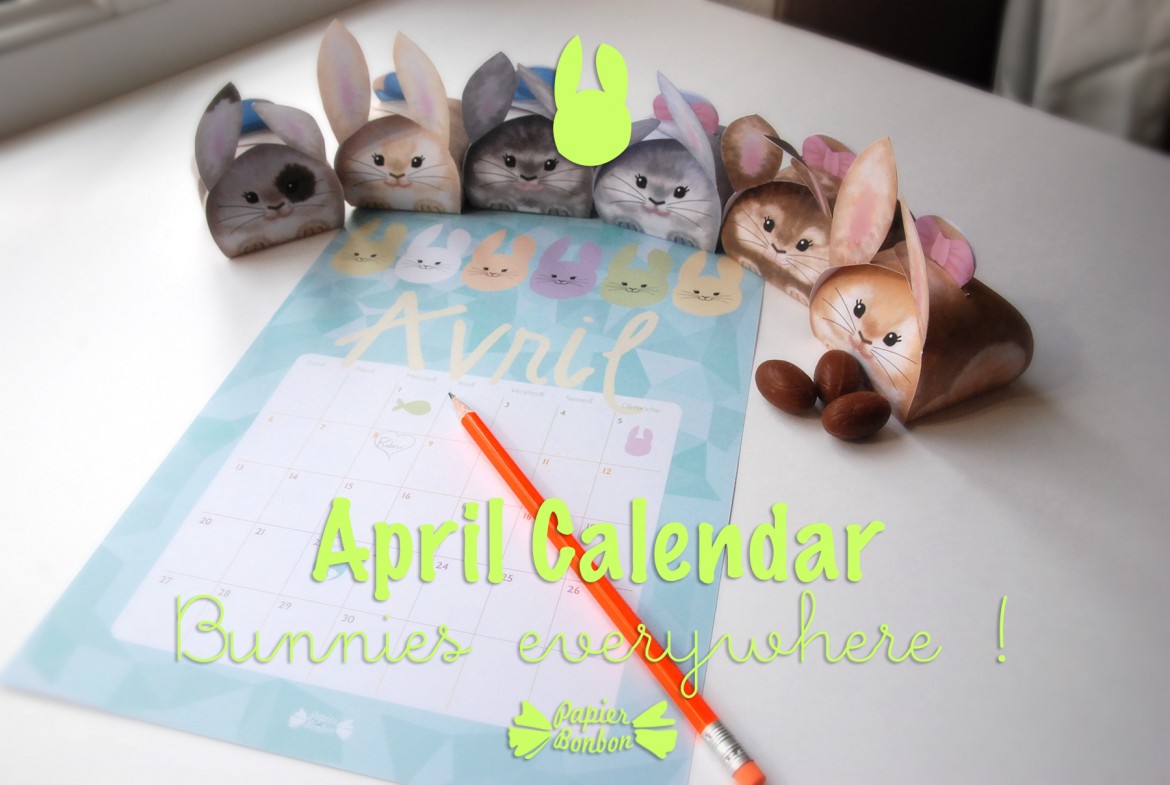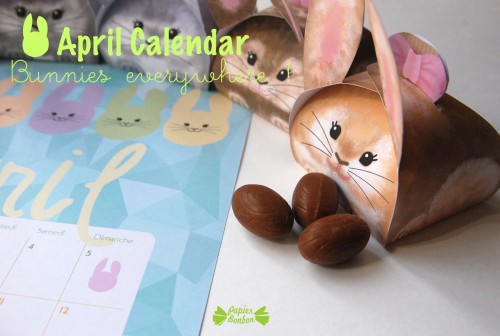 Here we are. Springtime is beginning this week. I have been ready for weeks now. Today I share with you the usual printable calendar and desktop calendar.
It is designed in pastel colors. I especially wanted it to be cute for it is inspired by my latest favor box for Easter: fluffy bunny favor box. They are meant to be adorable. I hope they have this effect on you too.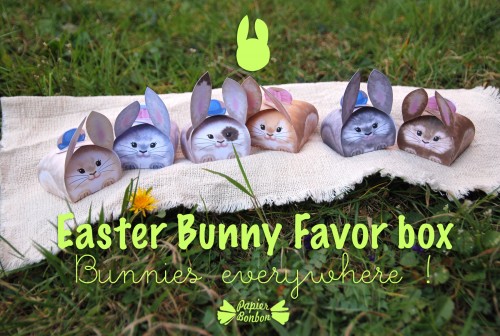 I draw their shape from a photo I shoot in our garden and add their funny little faces. My desk was literally invaded by bunnies while I was working on their design. I thought it'd stick to that funny story of a rabbit invasion. I hope you will like it.
I added little stickers for Easter and April's fools day. But also for the 22nd of April which is Earth's Day. This day aims to make people aware of Ecology and environmental issues.
April Printable Calendar
>> April 2015 Calendar Printable
The desktop Calendar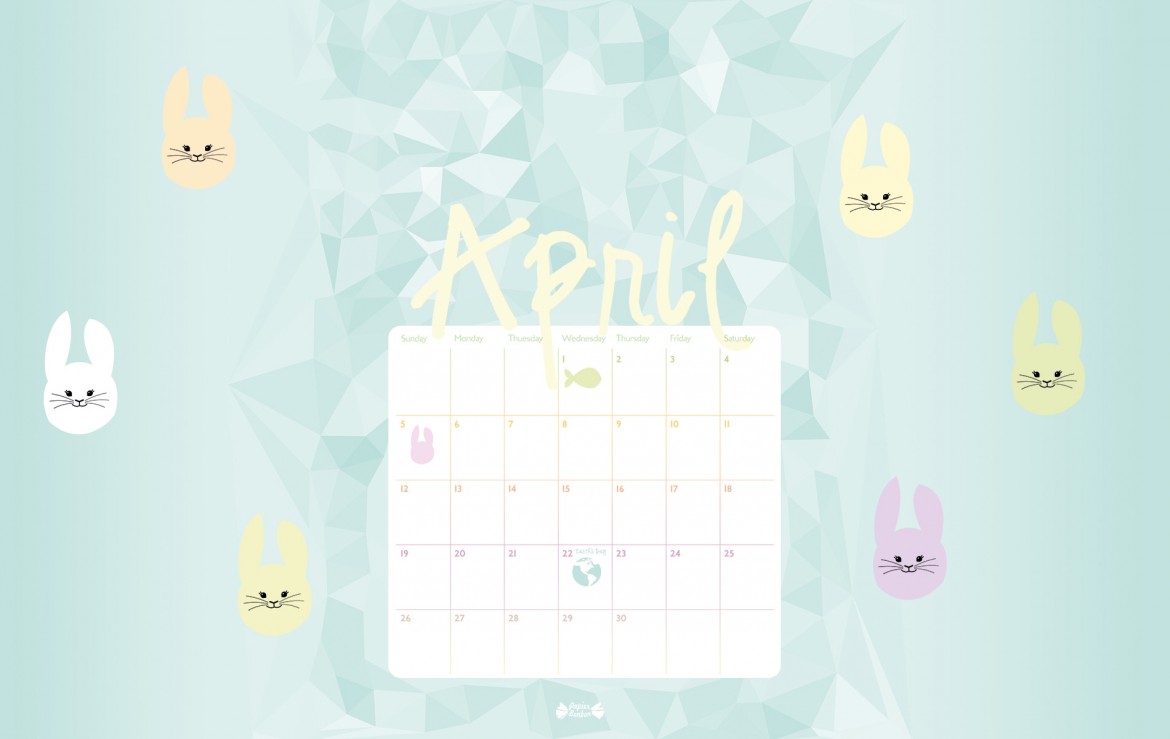 Breath in deep, catch bunnies and enjoy Springtime ! Have a good day !