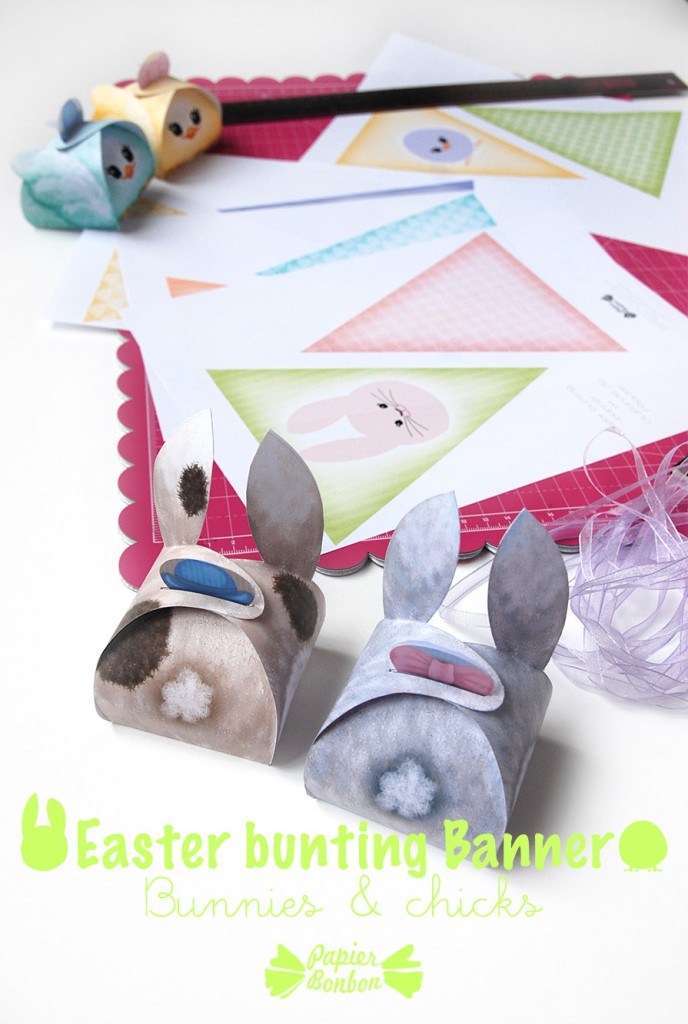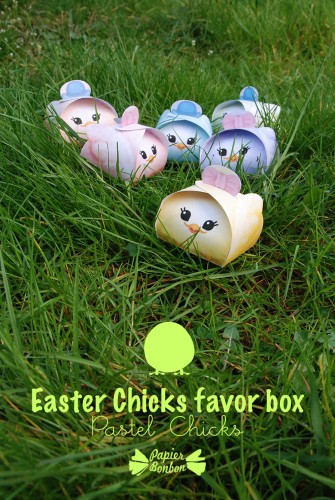 Let's build a nice pastel bunting banner today and decorate your Egg hunt..
I talked about my Easter bunnies favor boxes when I shared my April Calendar. But I haven't mentioned yet their fellow companions: the chicks !
The fact is I absolutely wanted to use pastel colors for this Easter. I couldn't make my bunnies in pink or purple for I wanted to stick to the fluffy effect of fur. So here come the easter chicks. We all have in mind photos of pastels chicks. They are so adorable thought I am not sure it's quite cool for them to be dyed in this way. There is not this kind of issue with paper boxes.
So here is my pastel bunting banner inspired by my Easter favor boxes. It's a nice activity with children: cut around the template, punch holes at both end of pennants, use a nice ribbon and here you go.
Easter Bunting banner printable
>> Easter Bunting banner printable
Happy Easter!