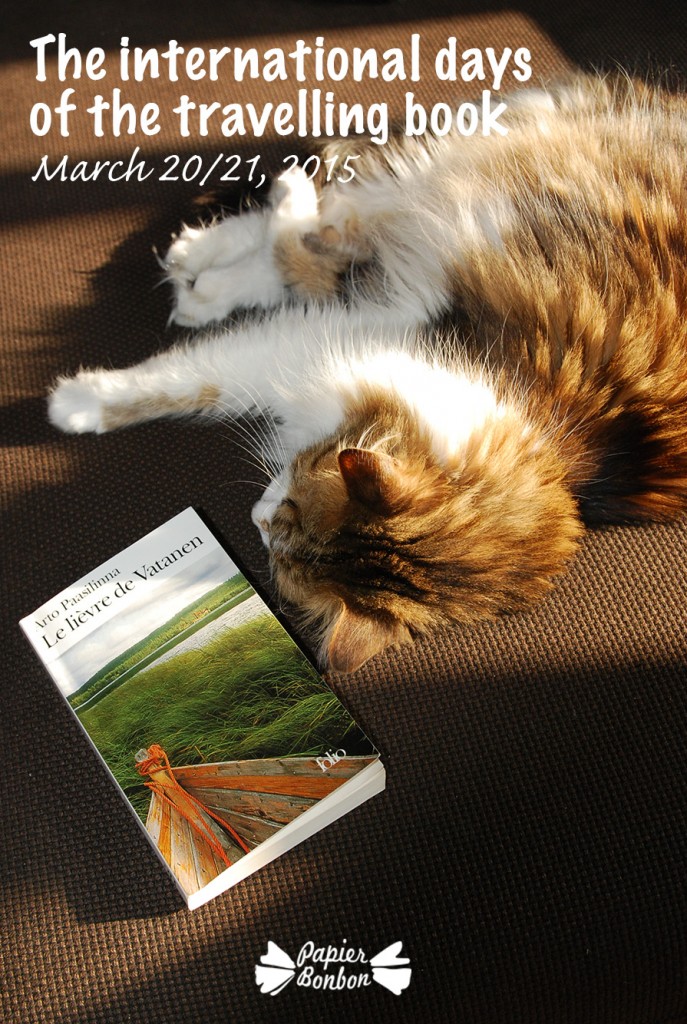 I will talk about paper today, a different kind of paper: the noble paper that lays on the pages of books. Tomorrow and after tomorrow will be the international traveling book days.
This event was created in Spring 2013 in my town Villeurbanne at the Children's book fair & the "Unlikely Bookshops" event. It was inspired by bookcrossing. It's simple, you leave a book in your town for someelse to find it and read it. I will quote the event Facebook page:
The international days of the travelling book will take place on the 20th and 21st of March 2015. They will lead to a gigantesque
BOOKCROSSING of world-wide importance. All kind of books will cross over borders!

But first of all: "bookcrossing" – what is it about?
You find a book, you share your opinion and than you set it free again.

The travelling book days have been founded by the French Child- and Youth Literature Festival of the city of Villeurbanne and "Improbables Librairies, Improbables Bibliothèques". Partnerships with libraries, publishing houses, cultural institutions, book festivals … will be established all over the world in order to share as many books as possible.

How to participate! You have three possibilities:

You find a book, enjoy it and share it!
You find a book, share you're opinion on travellingbookdays@gmail.com and set it free again
You take a book of your own library, go for a walk in the streets and find a nice place to set it free

We'll keep you informed about the participating cities as soon as possible!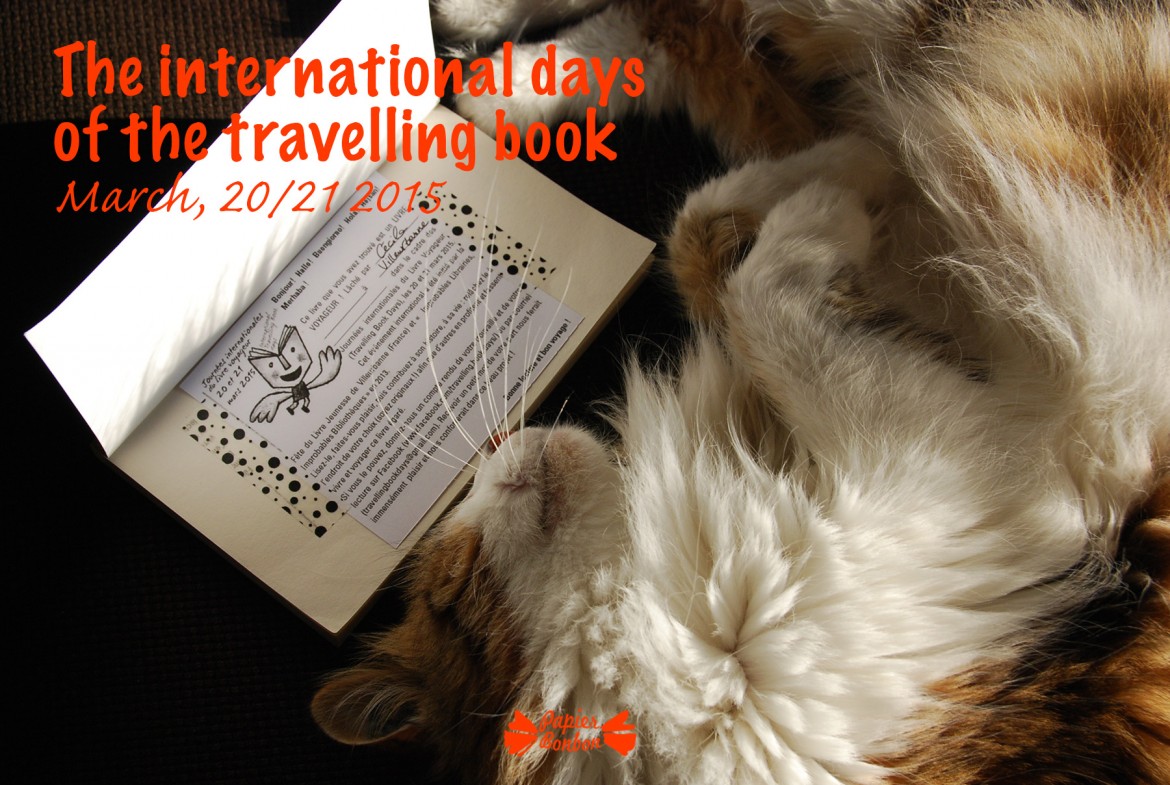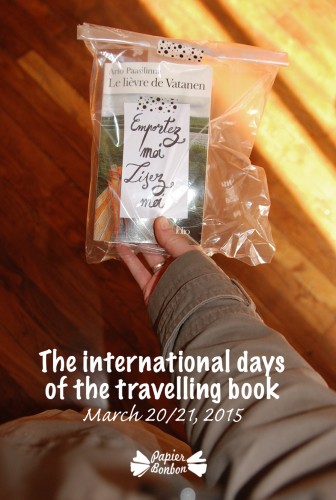 I love this idea of sharing and object travelling around. Who knows where it will end ? And a book is really a great gift. It teaches, touches the soul, opens new horizons.
And it is as if a good friend recommended you a good book to read. A thing I adore.
So let's join the event. I will indulge myself with a small walk and free a book in my town: A northern european countries bestseller. It's funny and about ecology too.
Underneath the document to include with the book you will free.
Have a nice read, a nice books release and an great day !