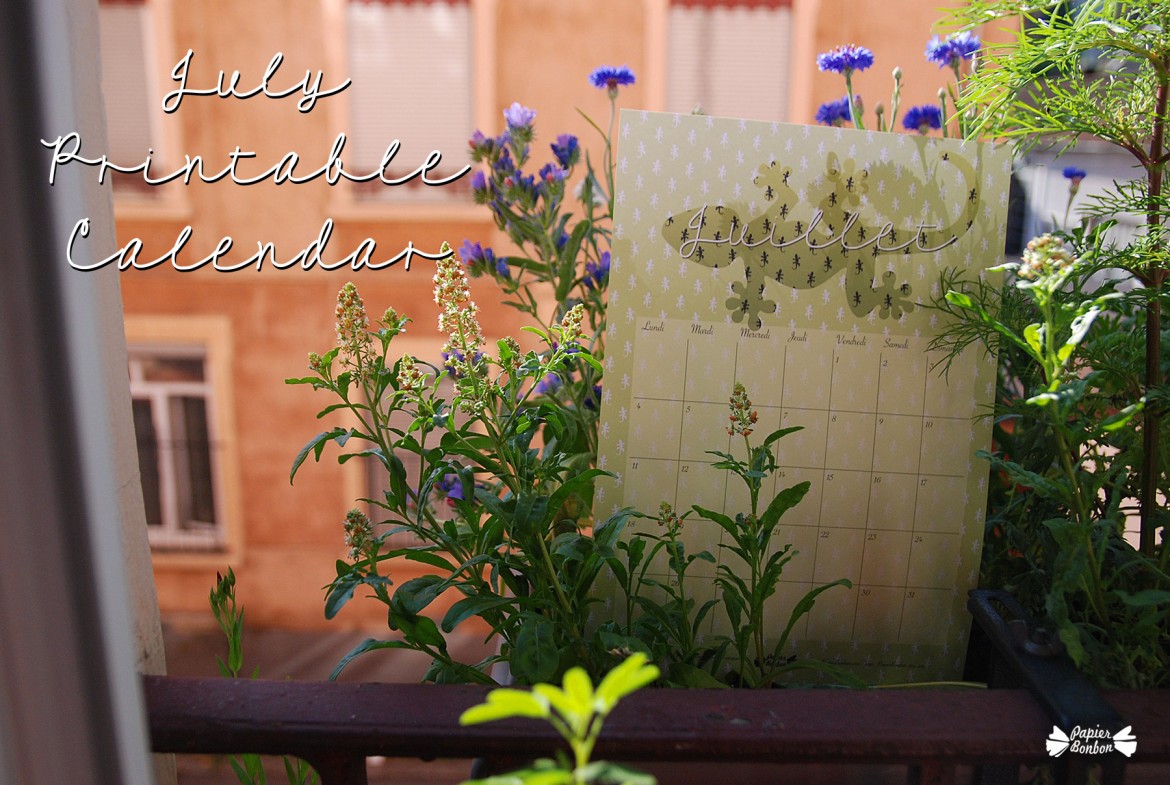 July will be here at the end of the week!
You may like my gecko pattern if just like me you dream about sunshine and sunbathing with nothing to do.
As usual you can download the printable calendar below and the different wallpapers for desktop and cellphones. Hope you'll enjoy.
And may be you'll enjoy suggesting ideas for future printable calendars: don't hesitate to share your ideas on the comments, on Facebook or Twitter. I have many ideas yet to come but I would love to hear from you.
See ya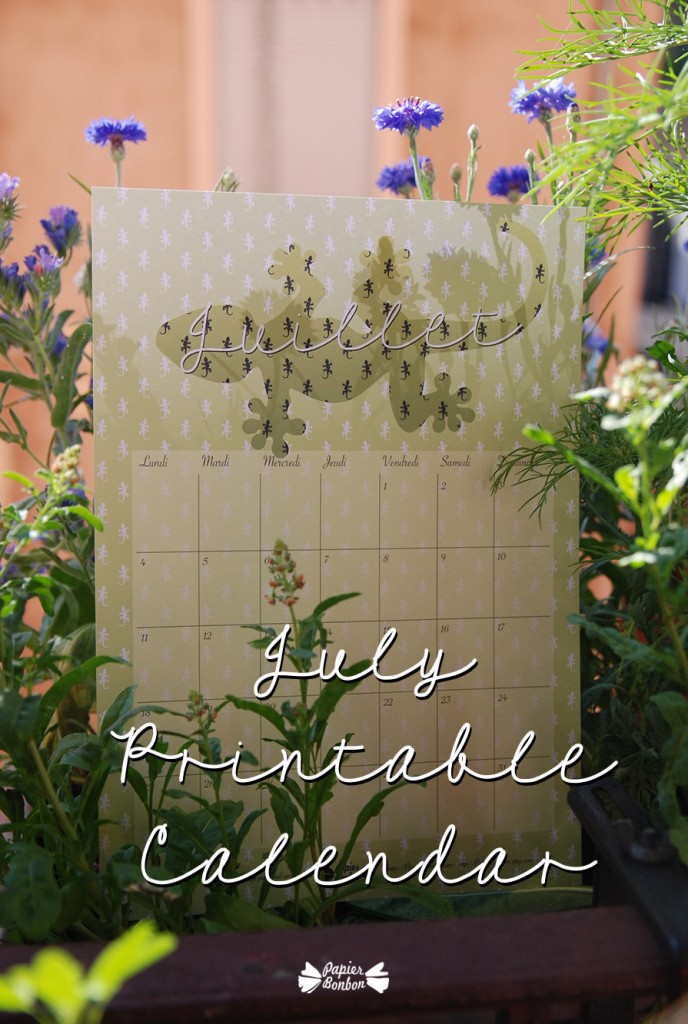 July 2016 Printable Calendar
Desktop Wallpaper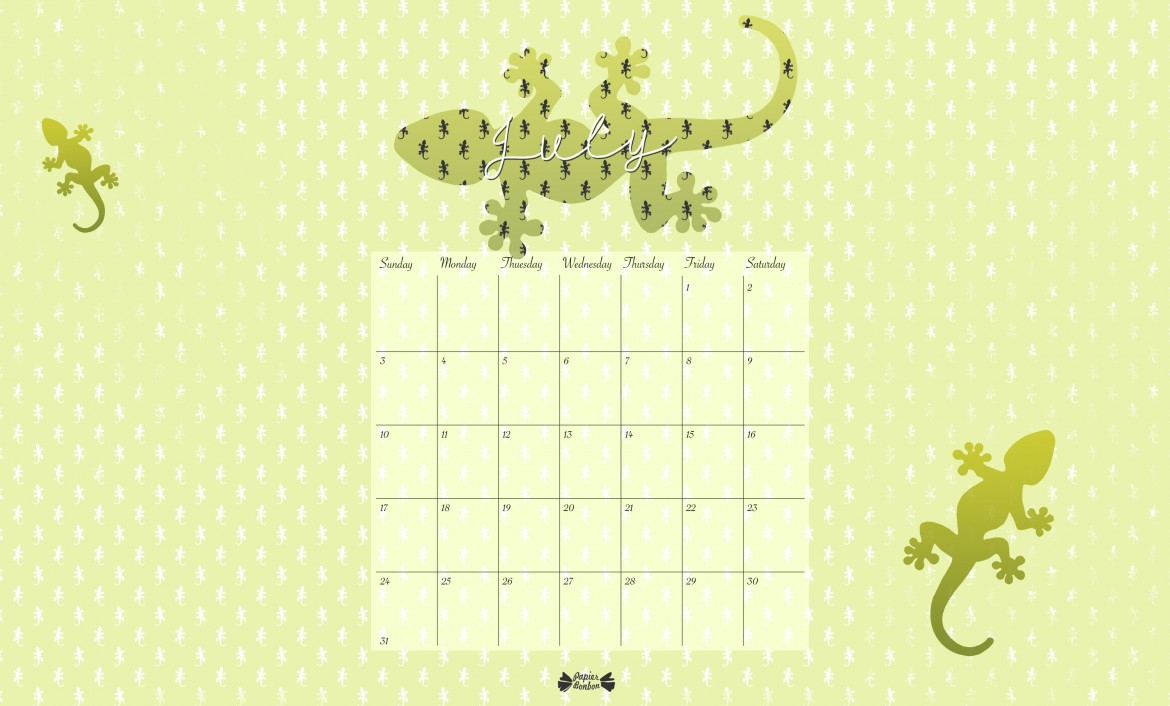 Cellphone wallpaper