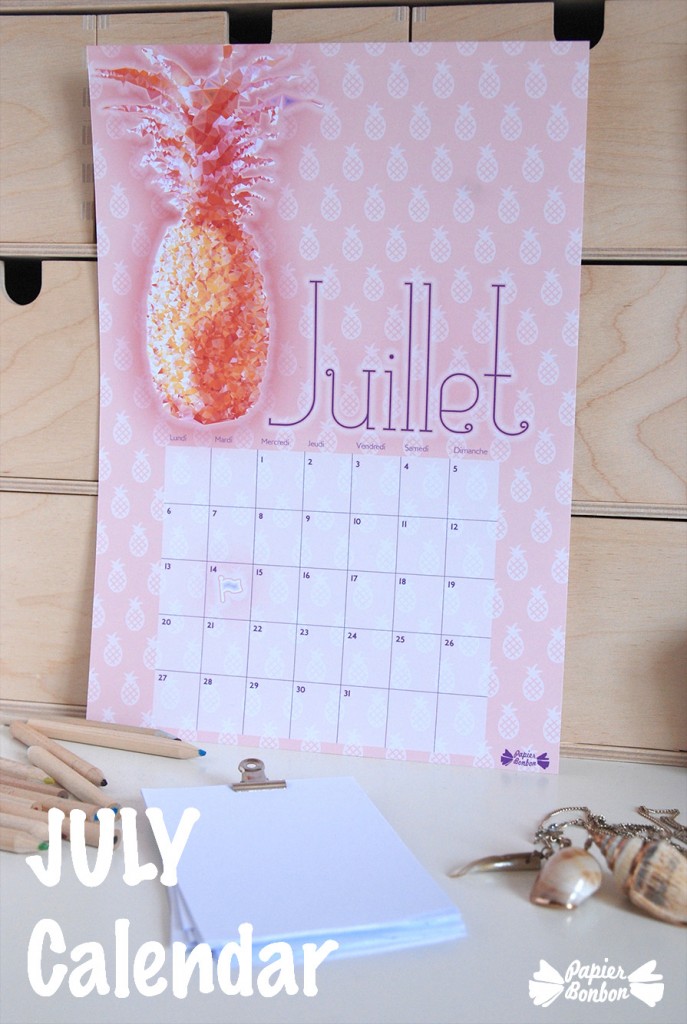 Soon it will be time to change your month calendar. Here is the one I created for you to download freely and print at home (there is a desktop version too).
What is funny about trends is that sooner or later you will feel the urge to follow them. And what makes the trend ? People working in la haute couture or in magazines ? Okay… The buzz on Internet too may be ?
All the same, I am fascinated and curious to know why suddenly, we only talk about ombré dyeing or geometric pattern in everything from jewelry to wall decor ? Why we want unicorns ? And why suddenly, there is only one thing I want to draw for my calendar: a pineapple !
I have seen pineapples everywhere lately. And suddenly, I realise it is so graphic and so sunny.
So here we go the calendar for July and its pineapple !
Enjoy !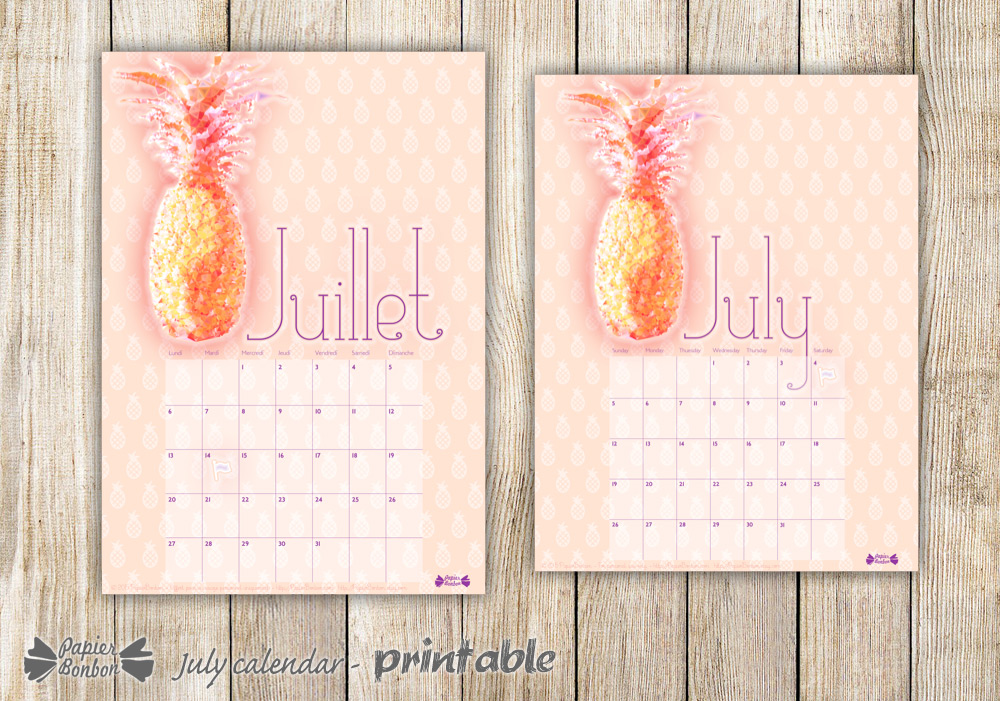 July printable calendar
Desktop wall paper