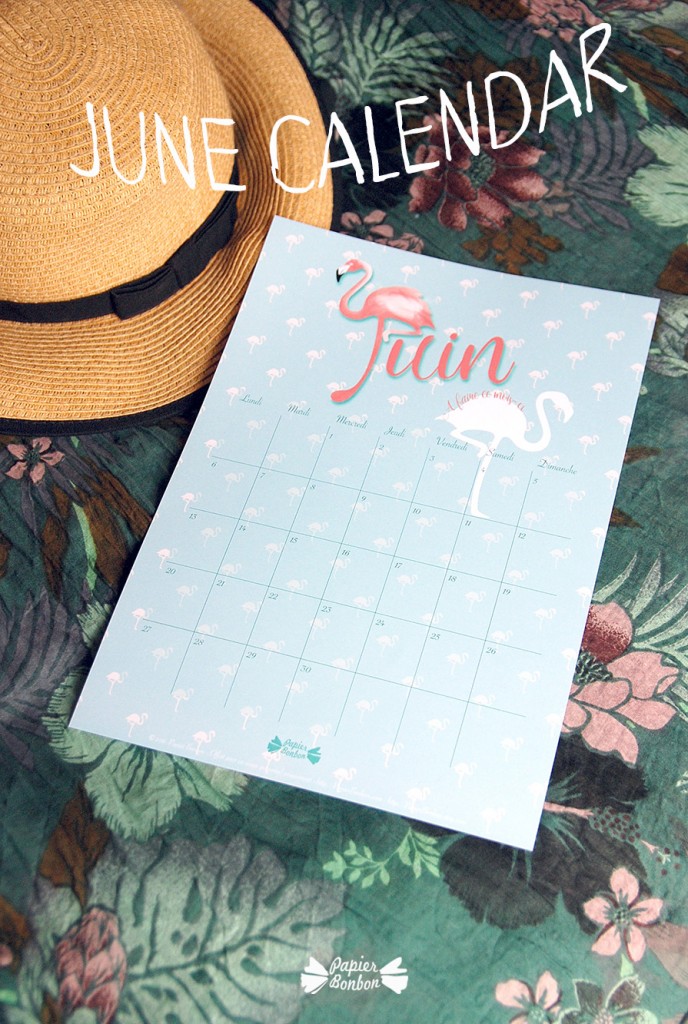 Last July, I shared with you a calendar with a pineapple, wondering why we were so drawn towards patterns, designs and so on… In other words, how trends were made ?
As a graphic designer, I enjoy using this trends and see what I can do So after the pineapple, and before I think of something original with a watermelon, here is the Flamingo !
It eats pink shrimps, therefore it turns pink. It has a twisted beak and it is always trying to get the attention of photographs, designers and so on, by standing in a strange way on its long legs.
Well yes, I am quite fond of this flamingo standing as a "j" for June. Enjoy and have a nice month !
The calendar seems is kind of bluish on my photographs because it wasn't easy to get some light this morning even though it's soon June.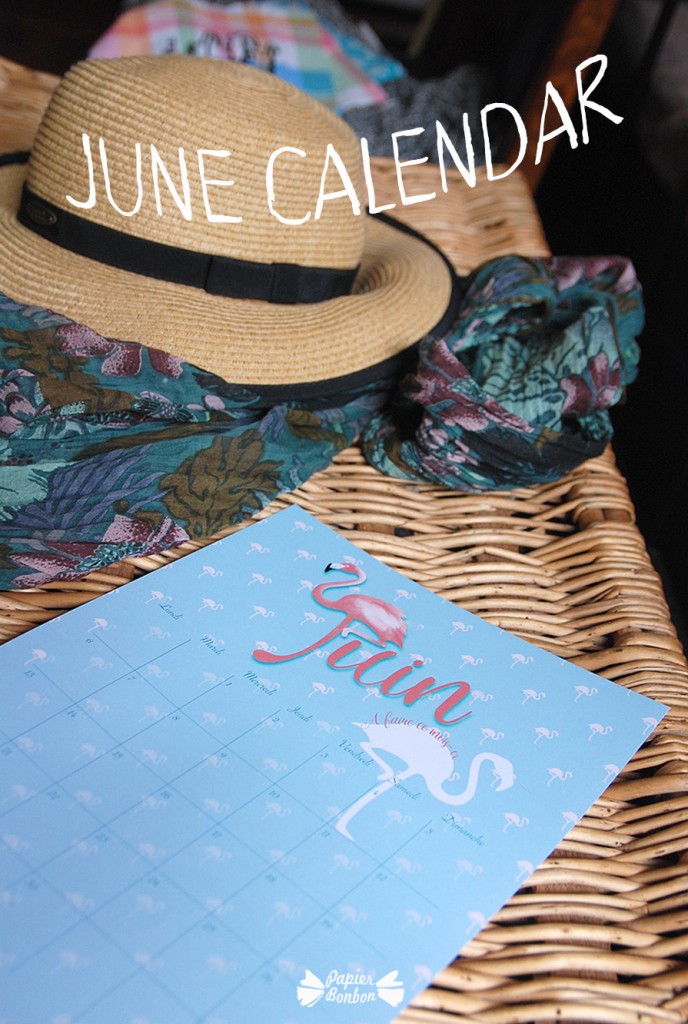 Flamingo printable calendar
Desktop wallpaper calendar