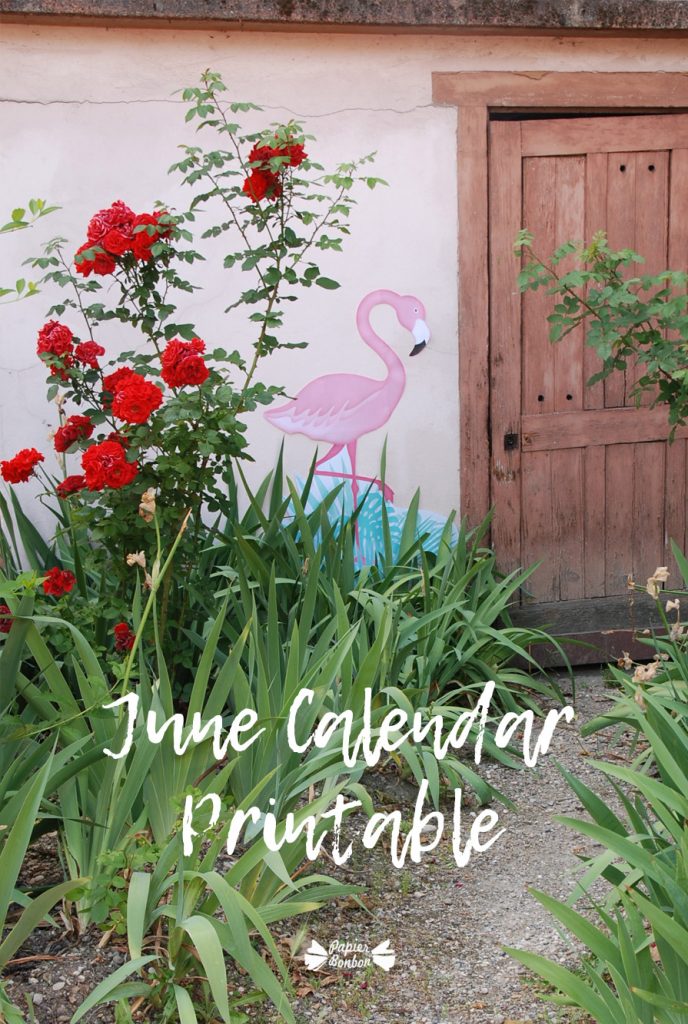 It was almost the sleeping beauty castle sound here. But here it is, just in time: June printable calendar.
You may have noticed I forgot May calendar. All the same, May is a nice month as we say in french En Mai fais ce qu'il te plait : in May do what you want.
May went by so fast as did last month. I kind of lost the discipline to write on the blog more often. It's not always easy. It's like throwing a message in the bottle on the Internet not always knowing who is listening. But sometimes, there is a king word, a feed back and it makes the day. 😉
Nonetheless I hadn't been sleeping. I kept on developing my work around party decorations, special gift wrapping and paper in general.
With the summer coming by, the inspiration come from tropical theme. I enjoyed creating pattern with toucan, gecko, pineapple… Here I come again with the smartly designed flamingo.
I created favor bags where the neck of this bird is turned into handles. The flamingo gift bags filled with small treats or gifts make perfect favors for tropical party.
> Flamingo gift bags in the shop
I didn't stop there and created a full flamingo party decoration set. I really enjoyed imagining a few decorations like the life size flamingo to assemble or the digital papers with exotic lives patterns.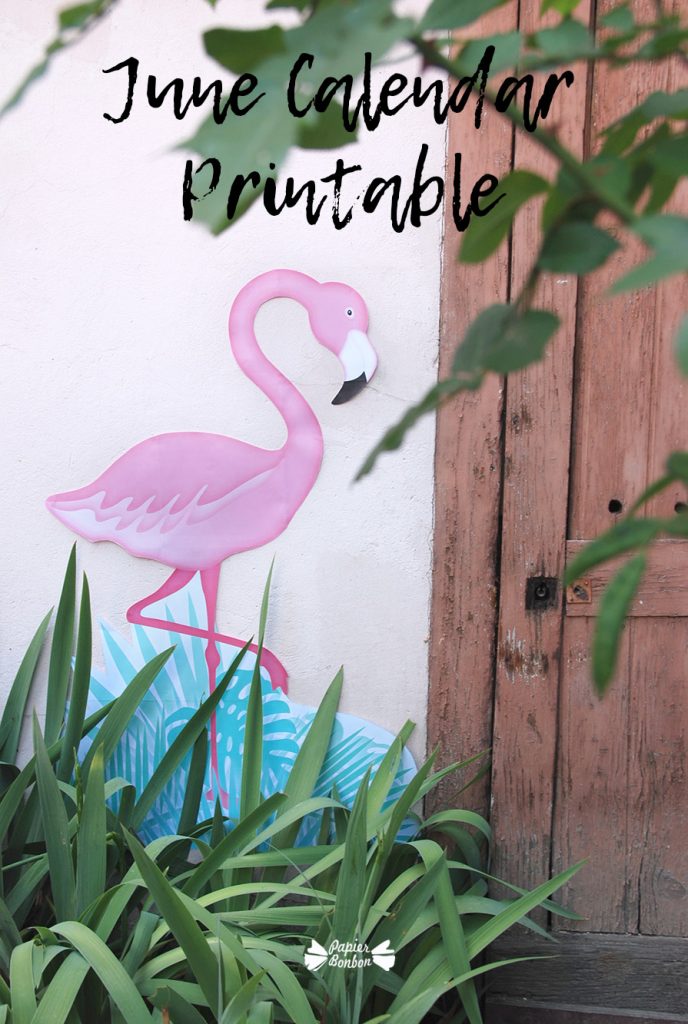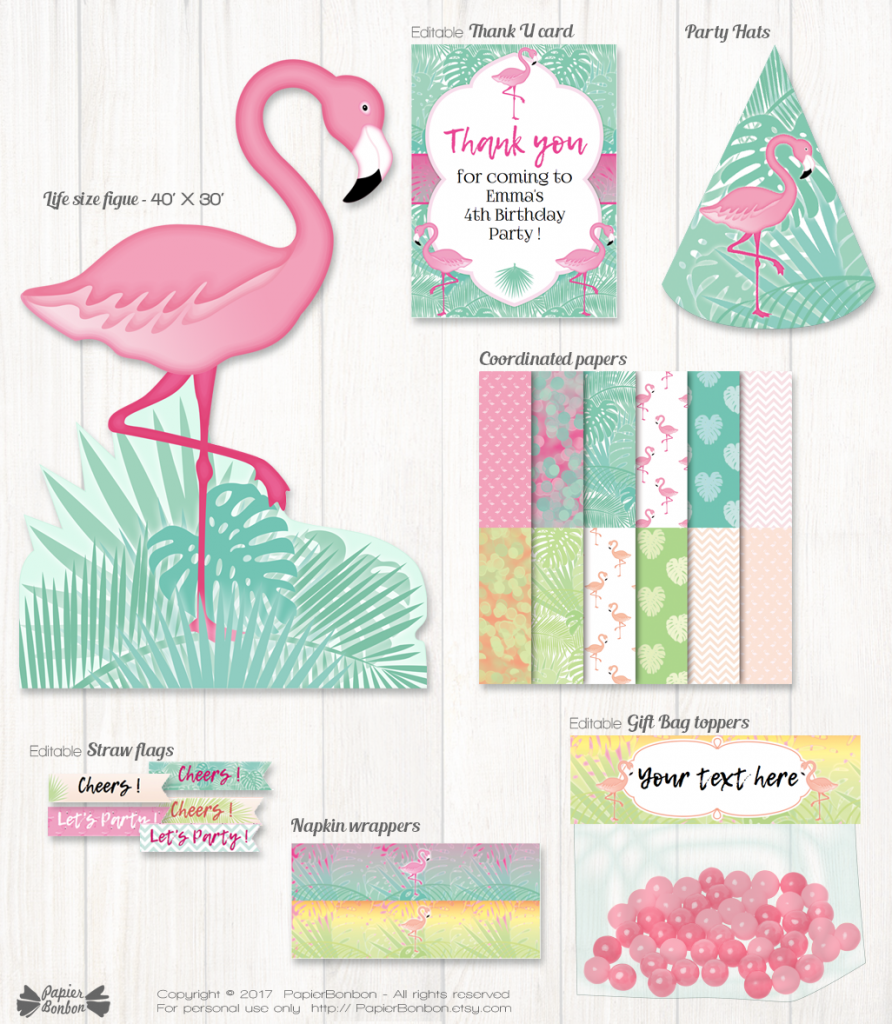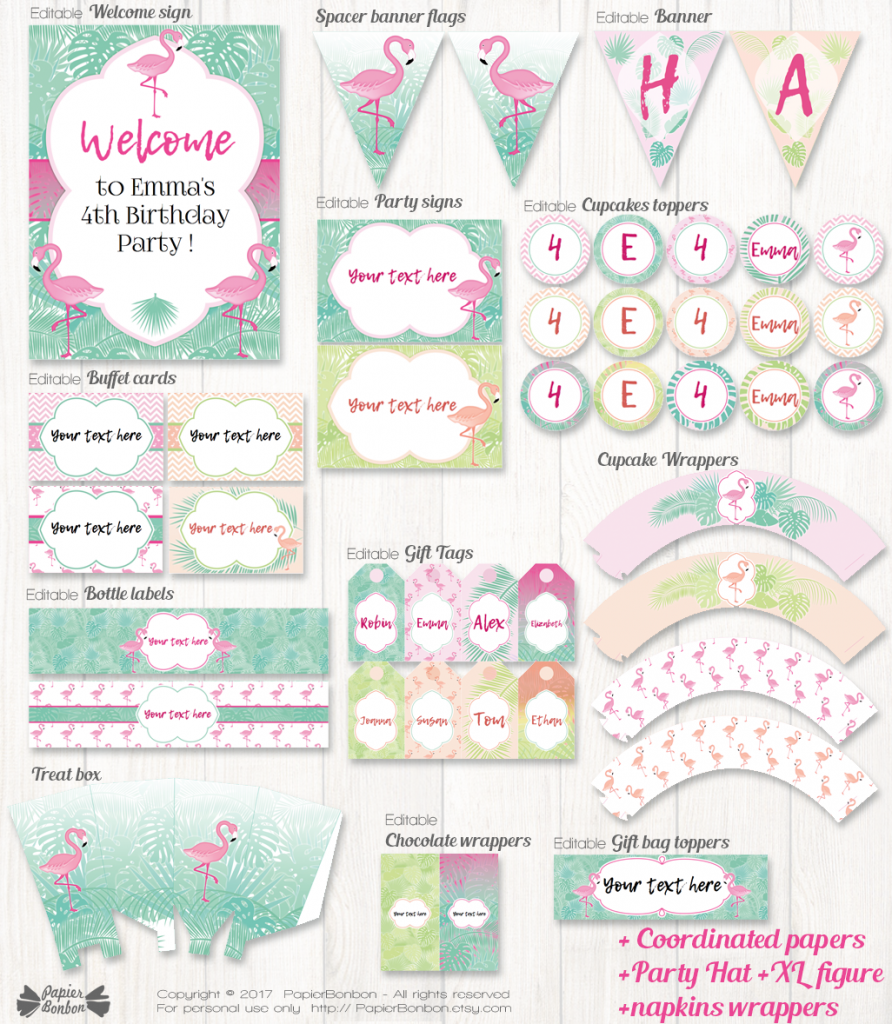 > Flamingo party decorations set in the shop
I used this theme for June printable calendar. I hope the flamingo will be a nice pal to you during this month.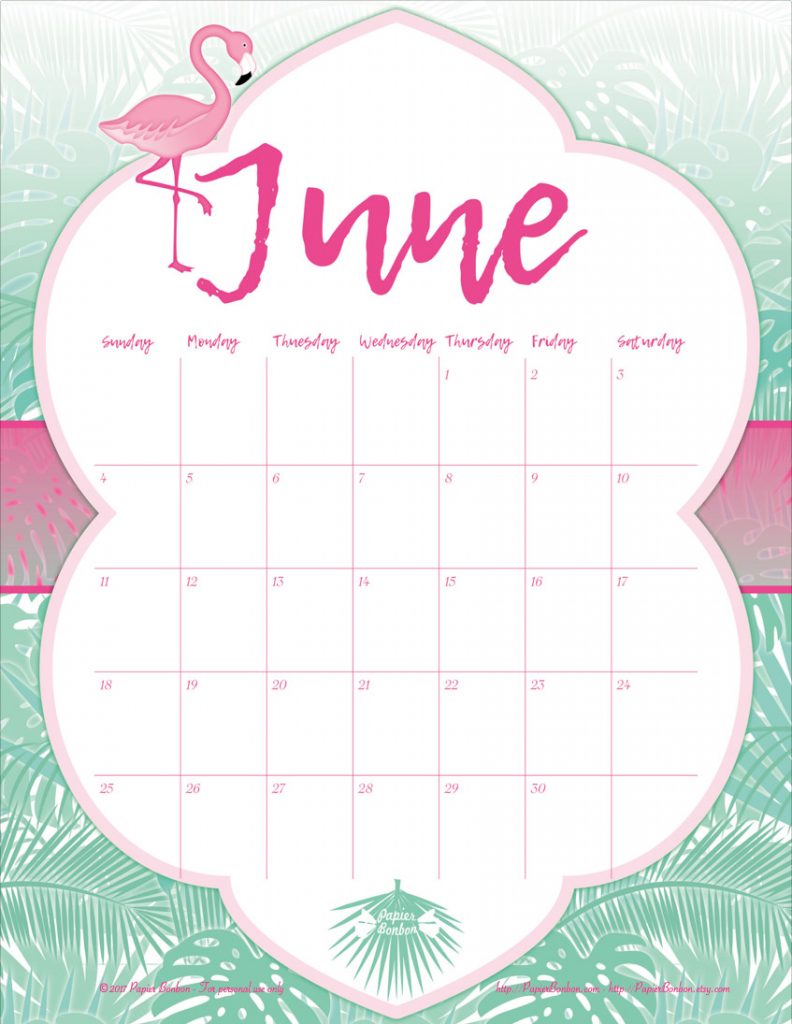 June printable calendar
Hope to see you soon.