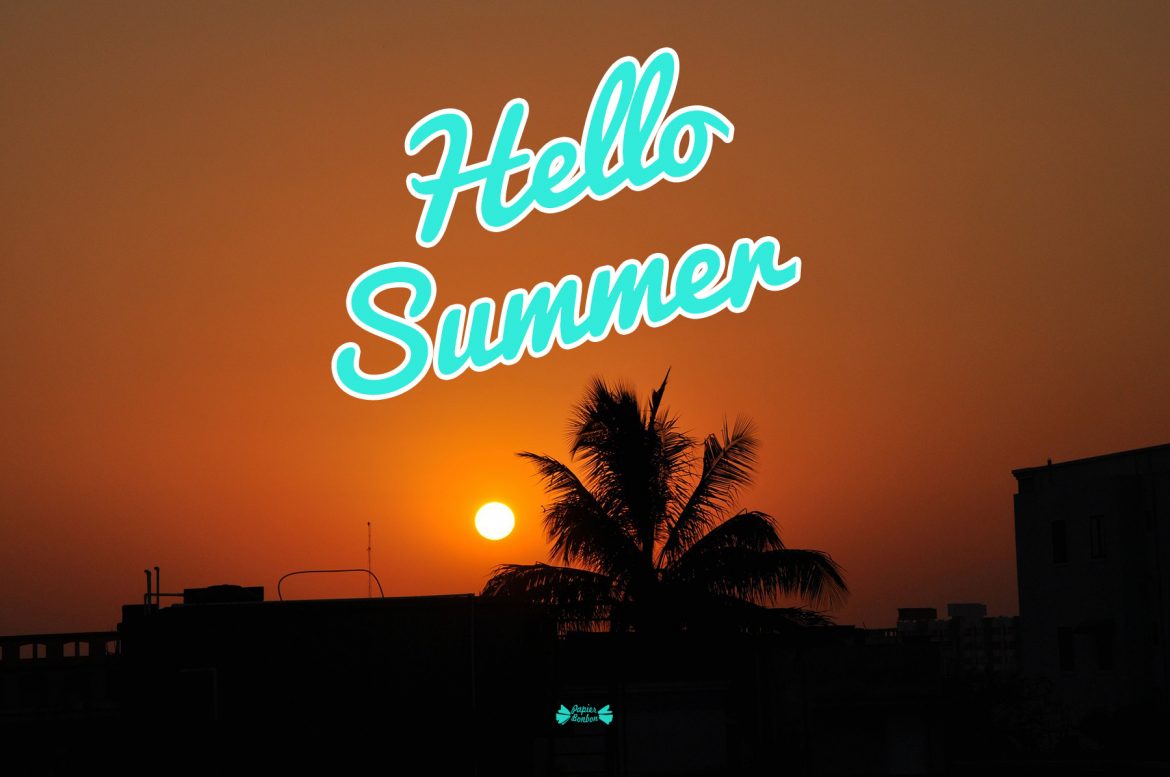 It's hot here today and accurate with today's event : Summer starts today !
A good opportunity to take good care of oneself while the sun is burning ☀️🔥☀️:
Stay hydrated drinking water but also eating fresh vegetables and fruits that will bring you a better hydration.
Preserve your house temperature, closing windows and shutters.
Wear large clothes with natural and thin fabrics.
Try as possible to go on errands early in the morning or late in the day.
Don't hesitate to lower the body temperature by taking a shower or placing a wet towel in front of a fan.
It's a good time to take your time. Why not change your devices wallpapers ? I rediscovered a drawing I had made for this blog of italian style ice-creams. I hope you will enjoy its bright colors and this small interlude on PapierBonbon. (Its funny at the moment I am working on Christmas project. It's not quite the same mood 😉 🎁🌲)
Hope you will have a beautiful summer.
Desktop wallpaper to download (left clic save as)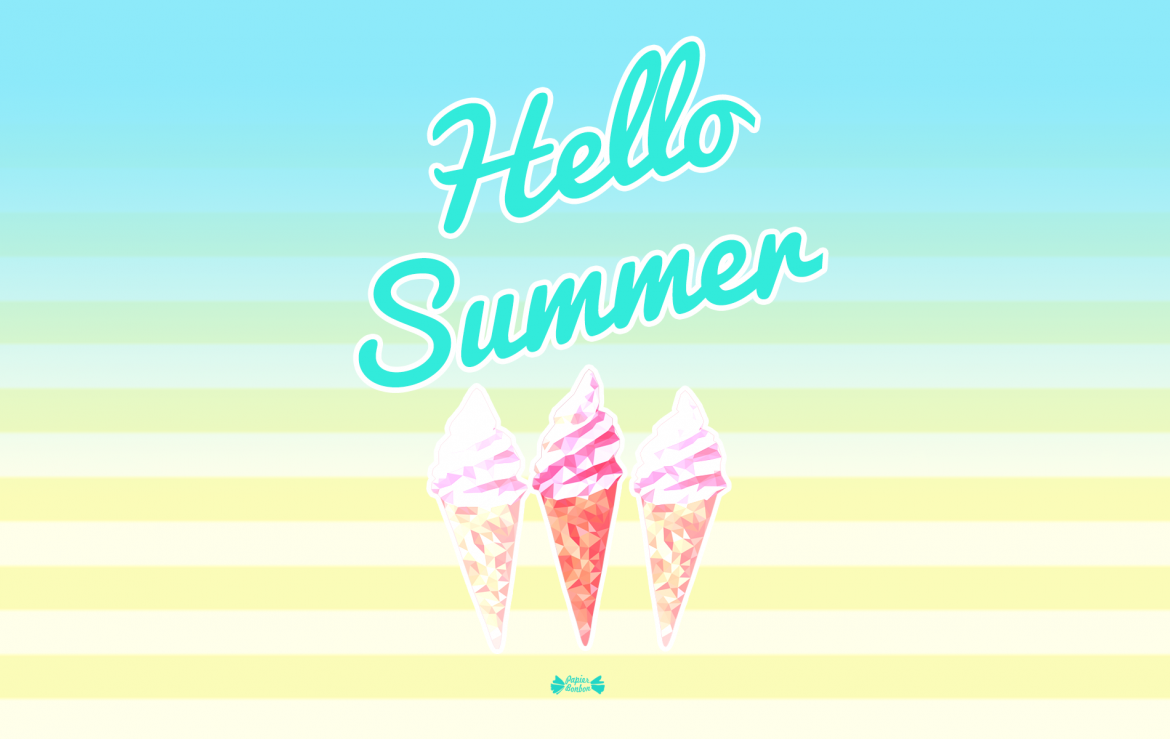 Cellphone wallpaper