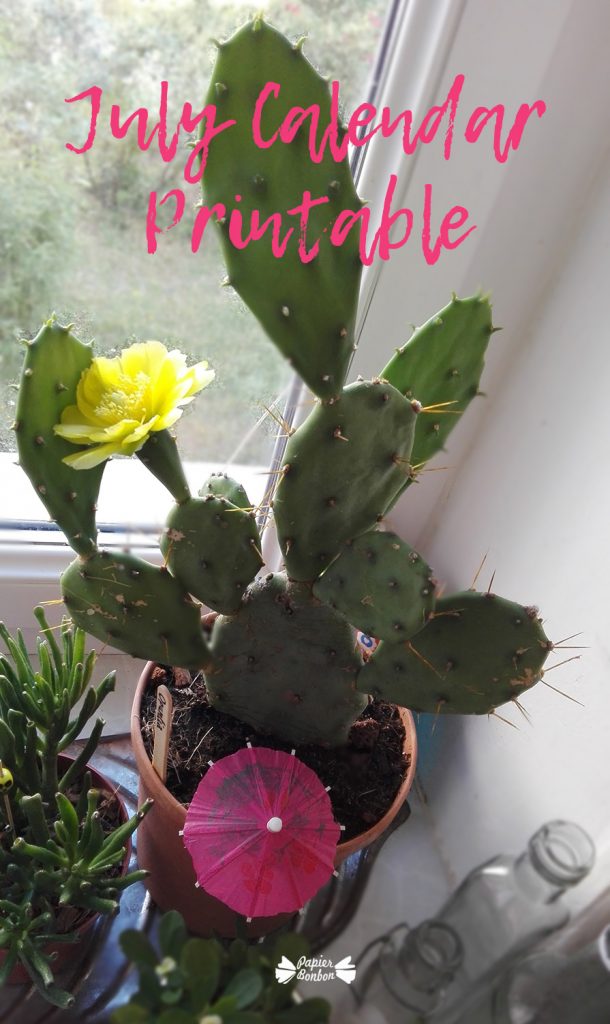 Last April, I made myself a gift. I bought a whole collection of cactus ; all the fault to a nice Opuntia which I find quite graphic. It rewarded me with a beautiful yellow blossom that lasted only a single day. I am glad I was able to take a photograph.
Here is the occasion to make a printable calendar with cactus and to talk about cactus gift boxes I made a while ago and the cactus party decorations that came along.
First I created the gift boxes. I wanted to get nice little fellows that would make you smile.
> Cactus gift box in the shop.
Then, I thought it would be nice to have a whole party decorations set with cactus blossoms, nice colors of pink and green.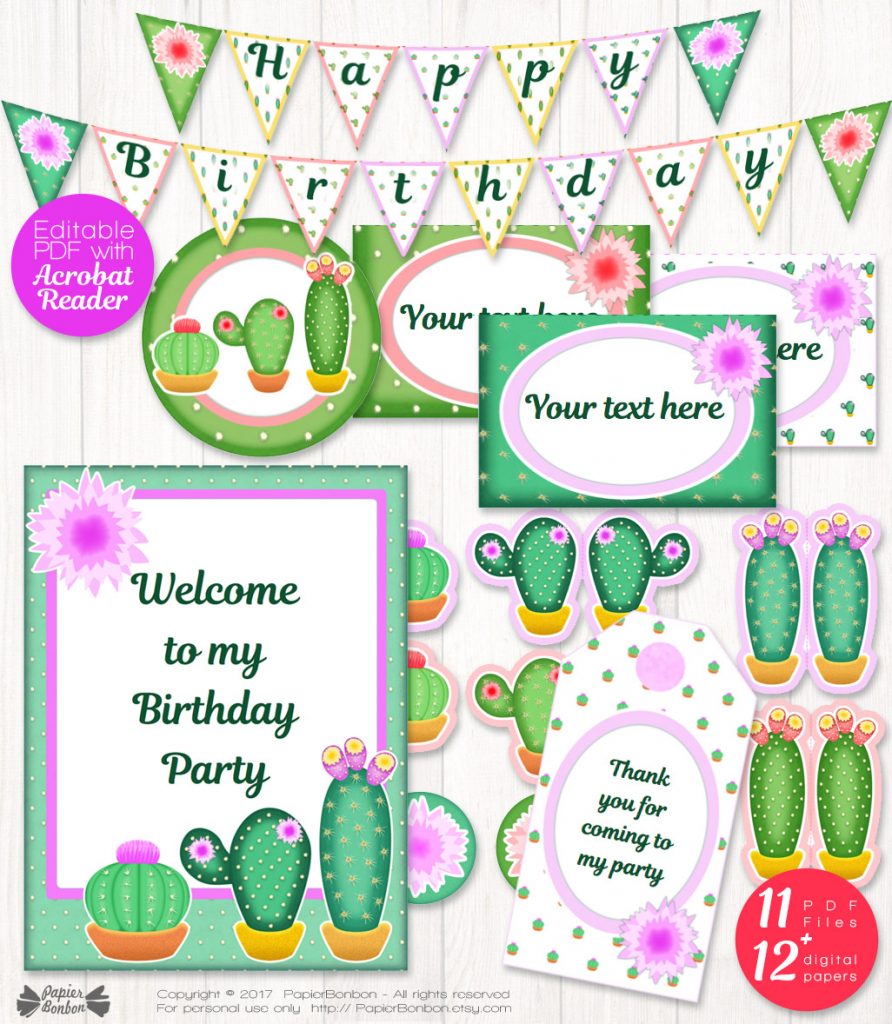 The Cactus party decoration kit in the shop.
Hope you will like it too. And to get a good idea of the colors you can download and print the July printable calendar with cactus here below.
July Printable Calendar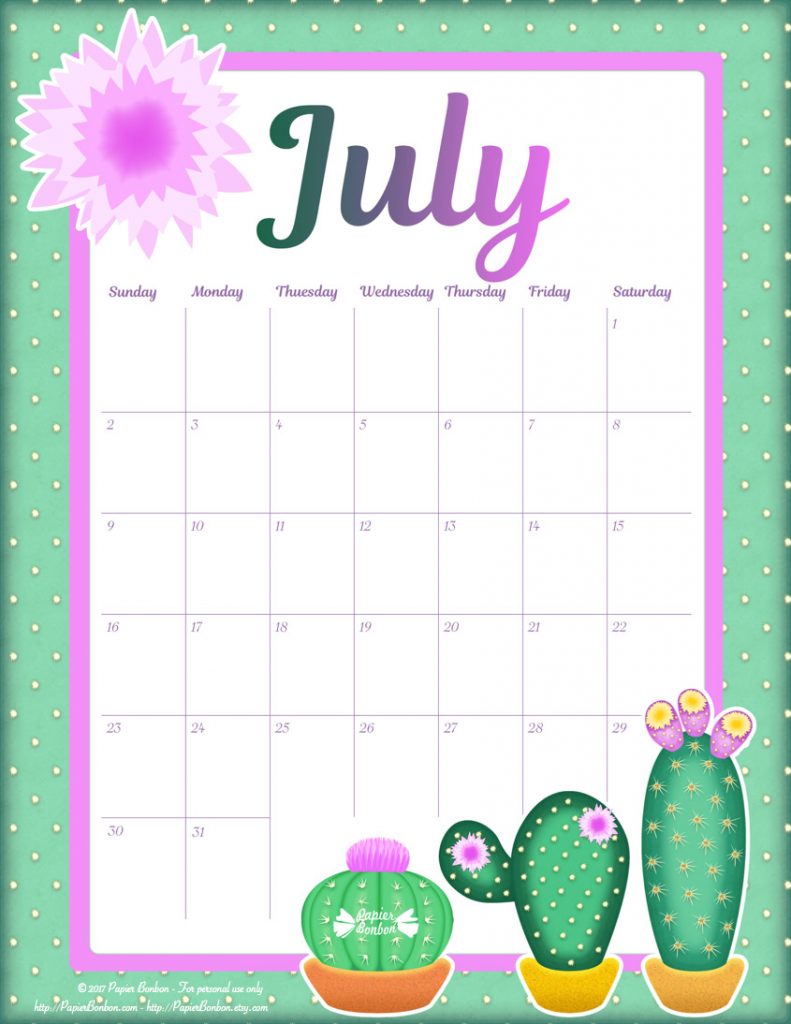 Download the July 2017 Printable Calendar
Have a nice month with no stitches 🙂 🌵🌵🌵💕