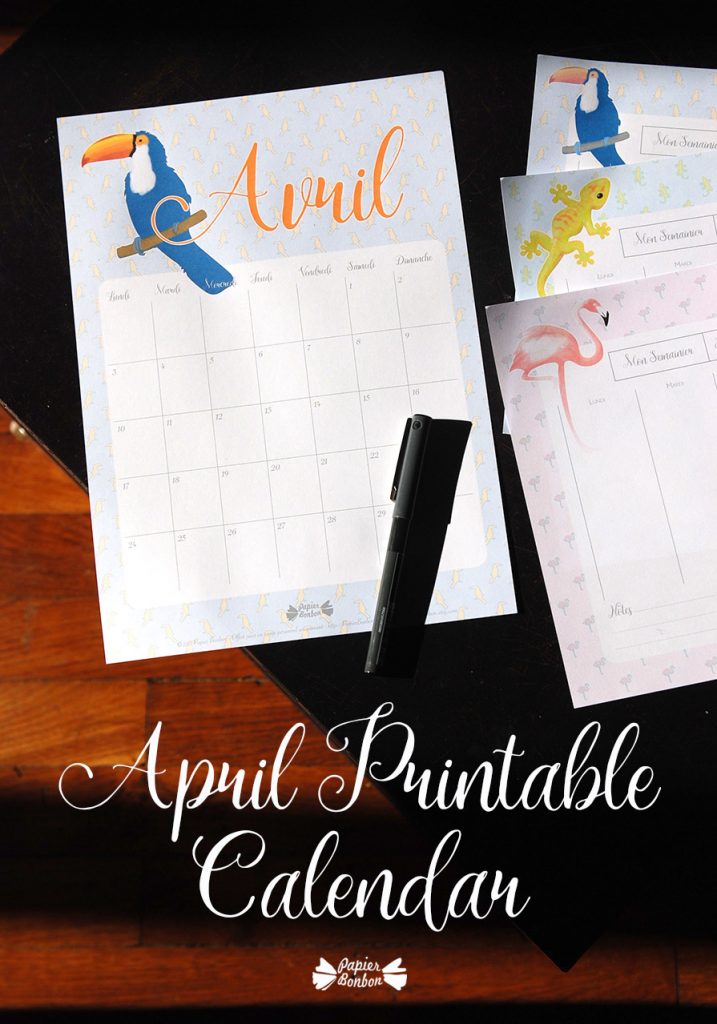 Today, I present my last fancy & project: weekly planner sheets (in french) with a flamingo, toucan & gecko ; I will also share the April printable calendar I created with my new Toucan pattern.
When I was little, I loved stationary, notepads, nice pencils… No wonder, I am here today with Papier Bonbon. I note that stationary & paper keep on attracting people despite Internet. Lately I felt like creating a planner that would be quite delicate and that would help me organise my week.
Creating something new with my patterns !
I thought about the printable calendar I made for the blog with a flamingo. I felt it was quite nice and used it to get going with my idea. Then, I thought about last July calendar with a gecko and how it was a perfect match for a tropical atmosphere. The toucan would be the third animal for my planner collection, quite graphic with its large beak.
A stationery collection ?
I believe it's kind of a dream to create a collection for stationary products. In a way, I make it true with this A4 printable weekly planner I named "Ecuador" (Days are written in french)
You will find it on the shop here >> Weekly planner Ecuador
Spring Sales
I will extend the coupon code on the shop till April the 9th. You can enjoy a 17% OFF with the code SPRING17.
April Printable calendar