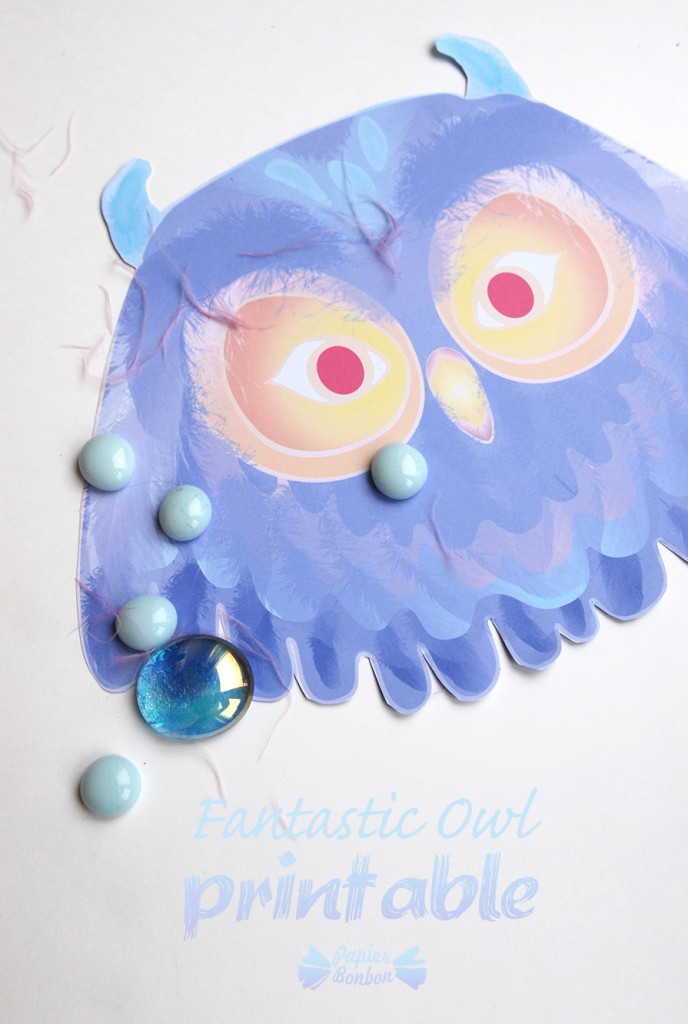 Today it's mardi gras in France. The children will have fun dressing up and hide behind masks. I almost forgot even tough I like to dress up myself sometimes.
I already share with you the link to my old website minusgadouille.com. It's the place where I create once in a while, stories, games and printables for children. I took a Owl mask I created for this site and colored it to create a  fantastic bird. You can decorate it with real feathers or use it as a party decor. It's a nice activity with kids.
Hope your day will have some fantasy !