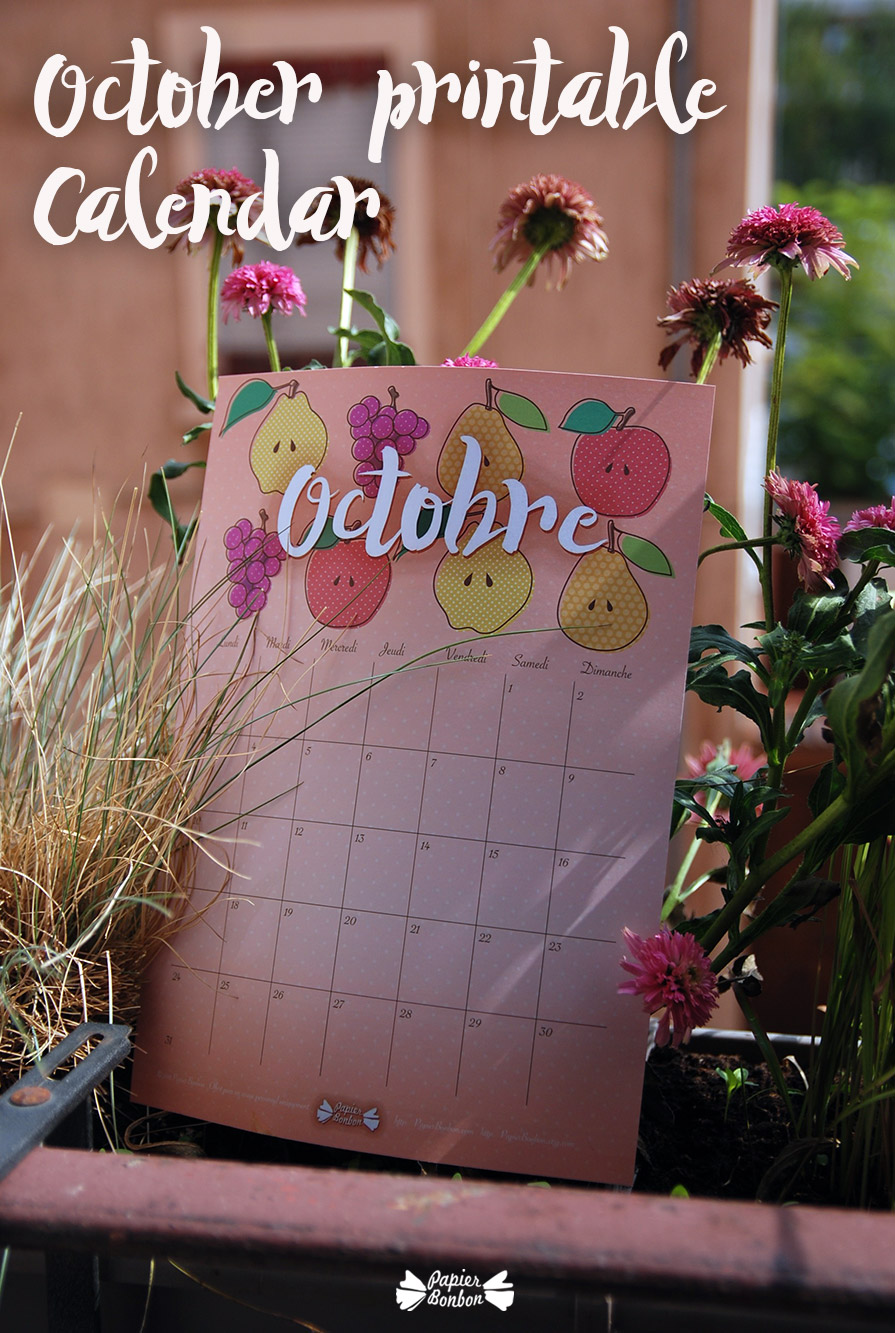 Fall is beginning today. I love this season. And soon it will be October. I enjoy October precisely for the beauty of Fall: ginger leaves, golden light and the last harvests. On top of it all, it's Halloween at the end of the month. Orange color is everywhere again with pumpkins.
Talking about harvest, you may have, as I do, a calendar with all the fruits and vegetables for each seasons.
I thought I just pick the fruits from October and draw them for my printable calendar this month: quinces, grapes, apples and pears. So it's useful too.
I tried to give a "back to the 70's" look to my drawings with dotted patterns and shabby colors. Hope you'll like it.
See you next time for the second post on Harry Potter birthday parties. I think the world of Harry Potter quite fits to this season of Fall.
Enjoy a nice Autumn !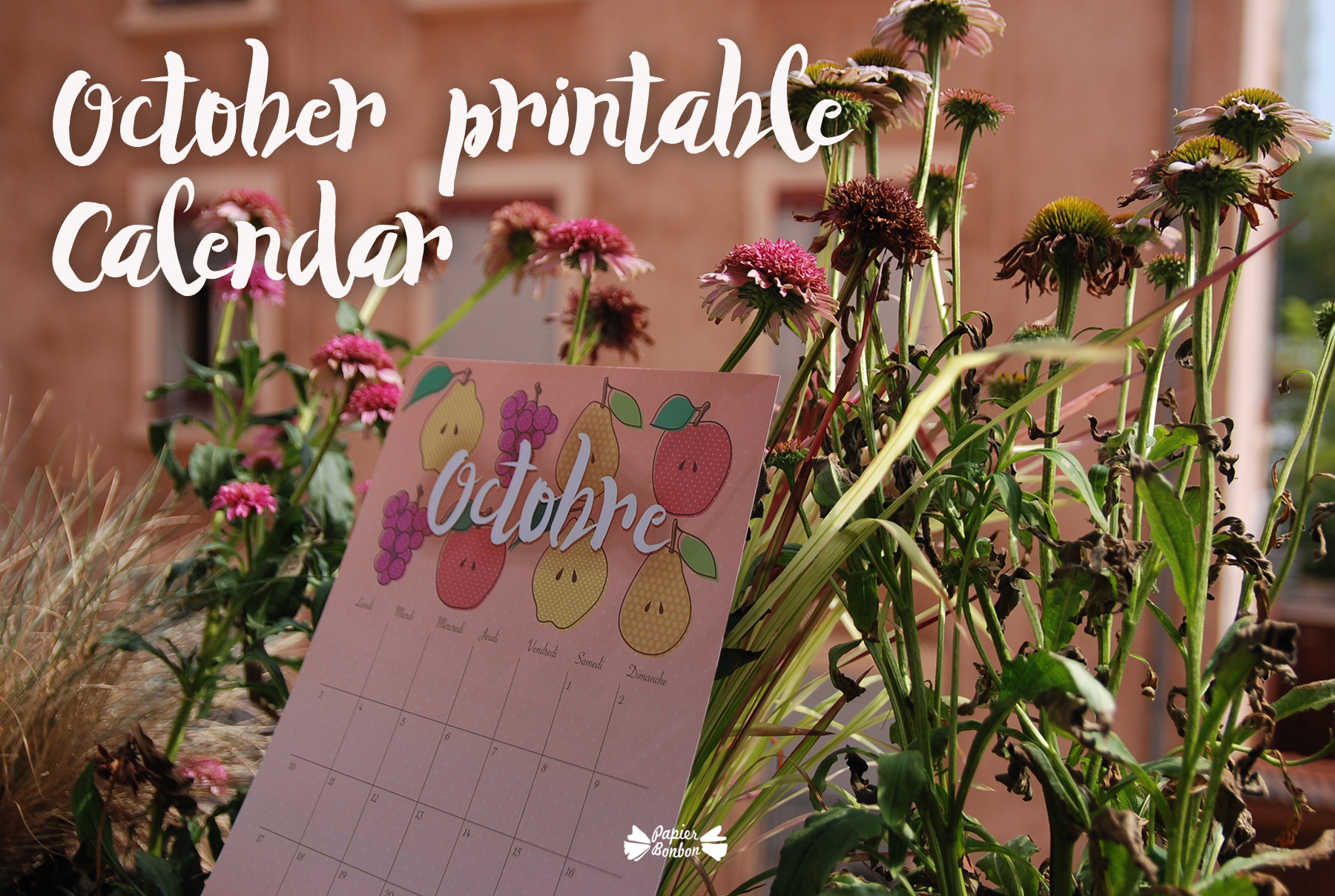 > October 2016 printable calendar
Desktop wallpaper

Cellphone wallpaper : Hello Fall!