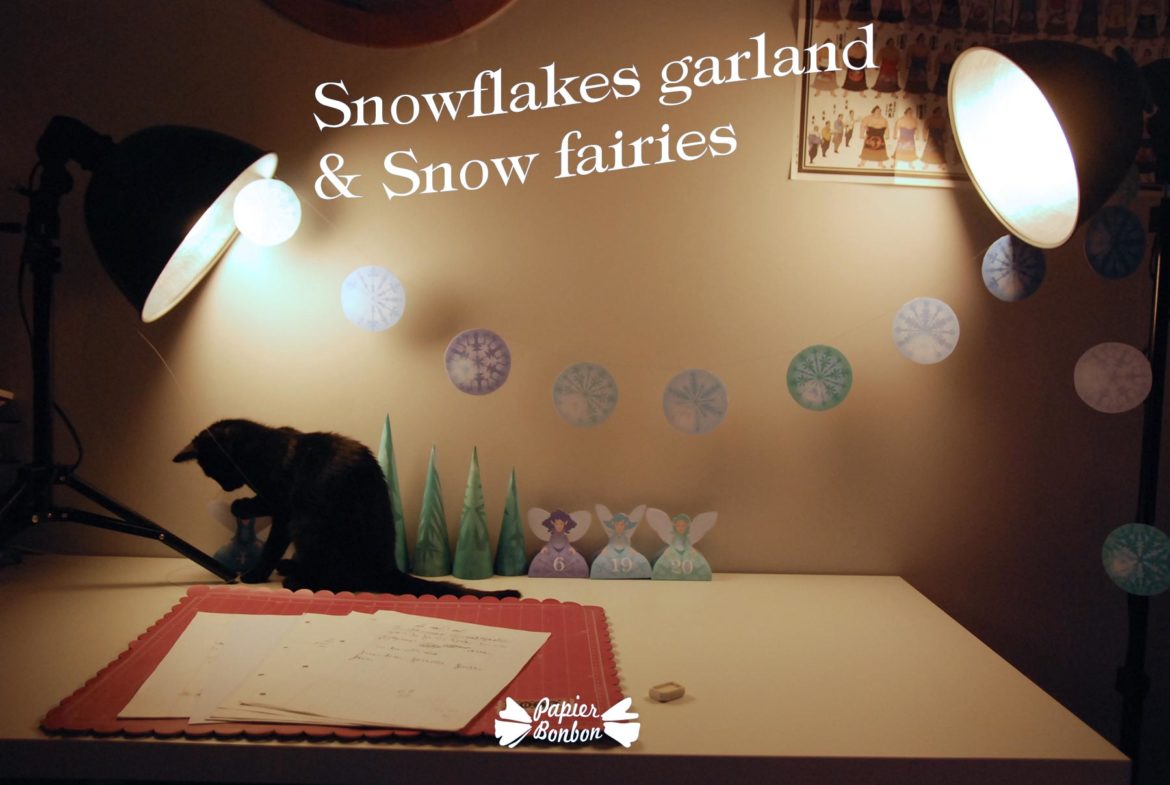 Le me show you today the second Advent calendar I created for 2018. I called it The Snow Fairies. Since snowflakes pattern are an important part of this calendar, I wanted to share a snowflakes garland to decorate the house while waiting for Winter and Christmas.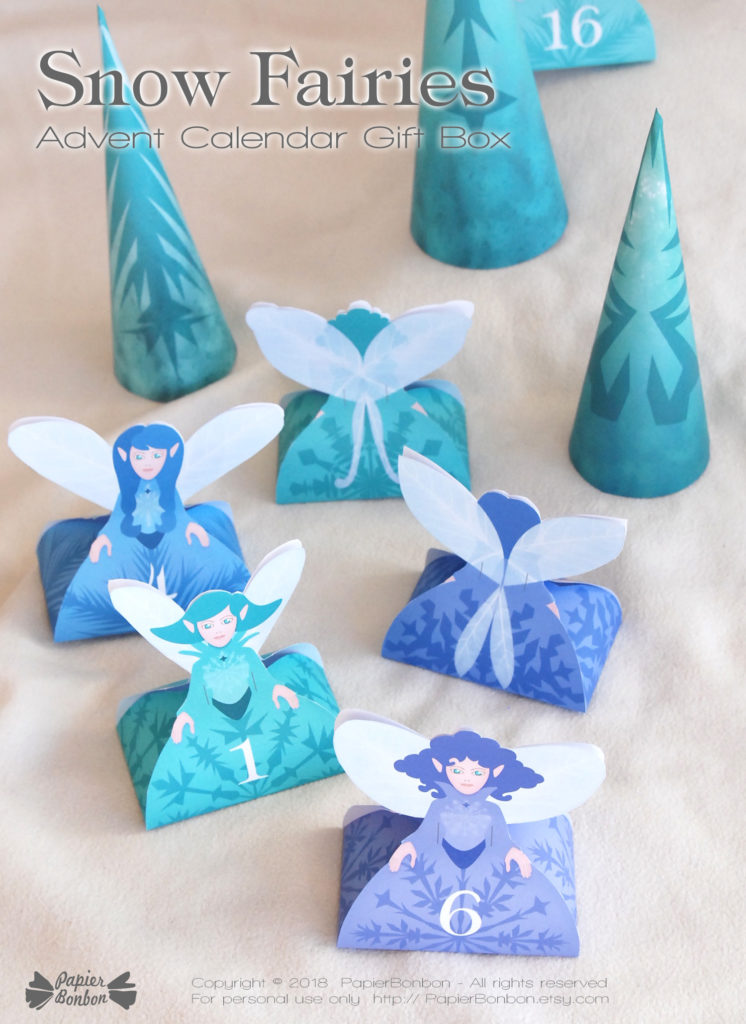 Creating an Advent Calendar
I realise I usually have the same working process when designing an Advent Calendar. I think about a theme with precise colors and style. I figure what the small figures would be. Then since I have to create 24 gift box, I enjoy imagining the different features of these characters : patterns, hairdos, shades of colors.
I think my working process comes from books or activities from childhood. The ones where you would use 3 bands of paper representing the legs, chest or head to assemble characters. You could create uncanny or beautiful figures.
This advent calendar works the same way. There are 4 colors, 6 hairdos and snowflake patterns to create all those different 24 fairies. A few fir trees help creating a nice winter scene.
Find out more about the snow fairies advent calendar in the shop.

Snowflakes garland
Today's free printable is therefore a garland made of snowflakes to decorate the house. It doesn't look too much like Xmas so it's ok to use it already in November. 😉
I made a few photos to explain how to assemble your garland. It's pretty easy.
The Printable snowflakes garland
Download the Printable snowflakes garland