Many calendars in this post today. The month printable calendar for November, as usual. You can download here below. And how to make your advent calendar with my paper models ; especially the last one, I present here: the Tiny village.
The month calendar for November has the same colors and patterns used in the Tiny Village Advent Calendar.
I talk about advent calendar every year because I love them. You can see them everywhere: with beers, perfume, any beauty products. But I like to keep them simple as a nice way to enjoy December, to share little gifts, to prepare Christmas and to spread the cheer.
I am still amazed of what can be achieved with paper only ; I enjoy creating winter scene only with a few sheets of paper. And it's a great activity for November, chilling on the sofa with a hot drink, a nice blanket and the right playlist.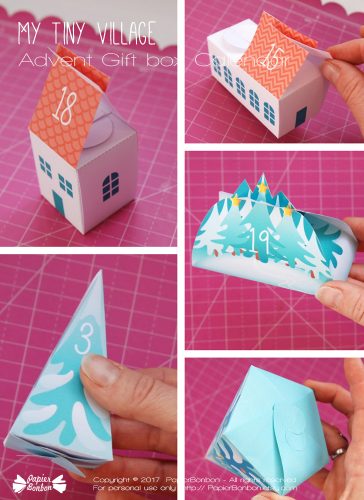 For some reason, a kind of personal challenge and the wish to make my paper kits easy to build, I created the tiny village Advent Calendar without any drop of glue. Just like origami, It's amazing to see a box holding together. If you want to give it a go and create your own Advent Calendar, take a look at the Tiny village Advent Calendar in the shop.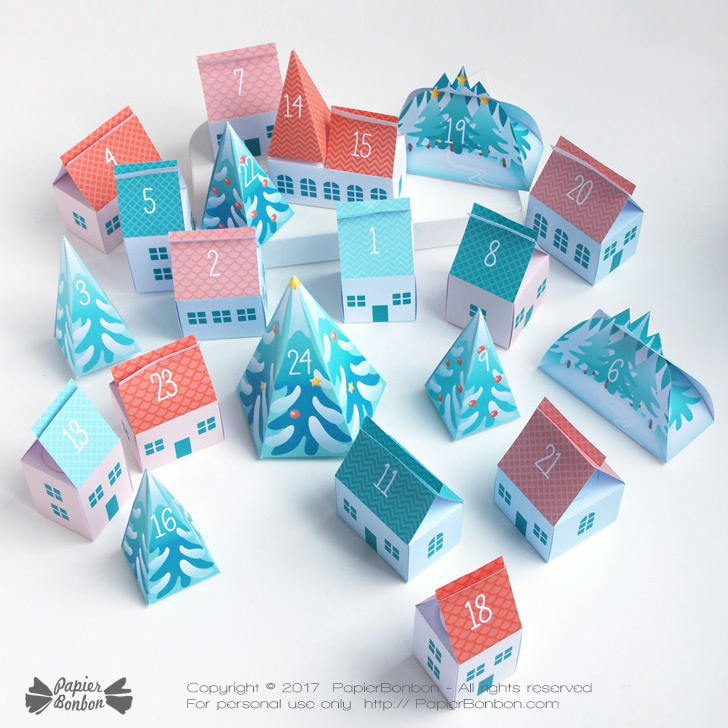 I really like the different colors used for the Tiny village. Obviously I enjoyed using them again for the November Calendar. I hope you will like it too. Have a nice month, enjoying being at home, creating stuff as it gets cold outside.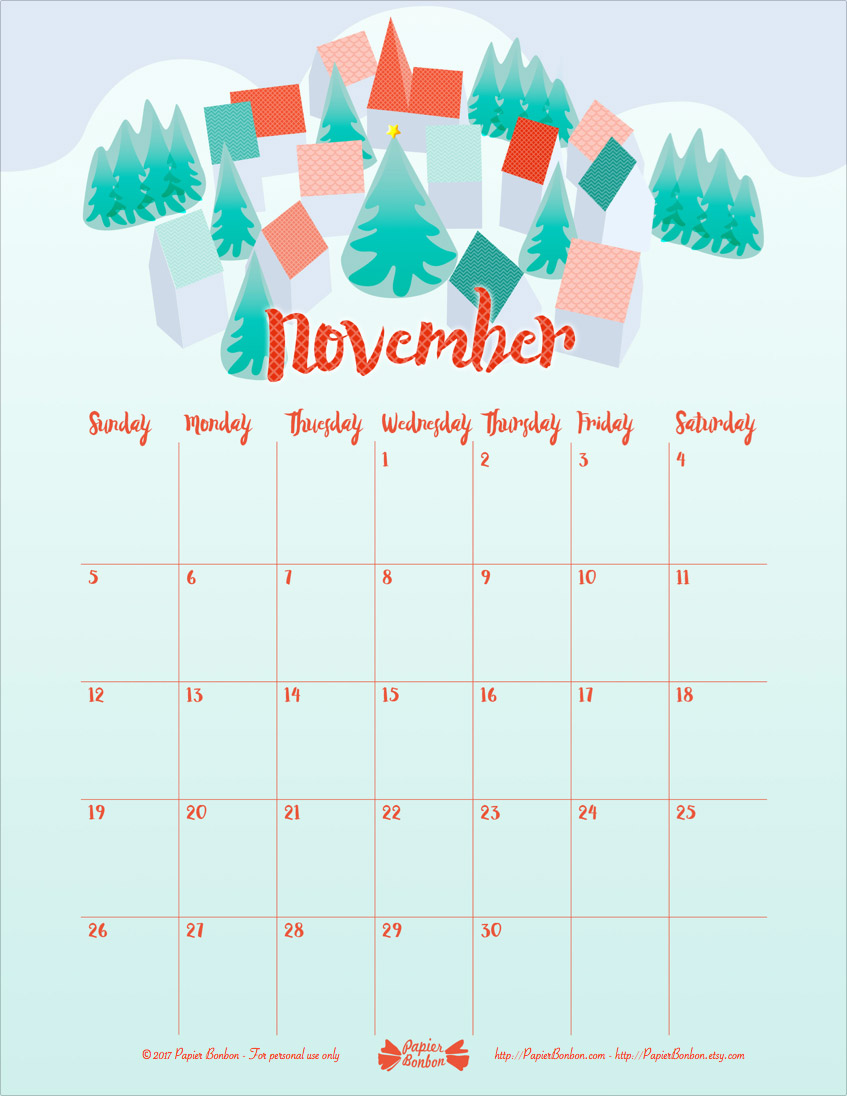 November Printable Calendar