I am still in New York (Happy !) and I share old posts from a previous trip: today a synthetic road book. Posted first on the 22 December 2013.
---
Dates :  11-30->12-08-2013
Estimation of the distance walked in Manhattan & Brooklyn Heights (without museums) : 45,6 km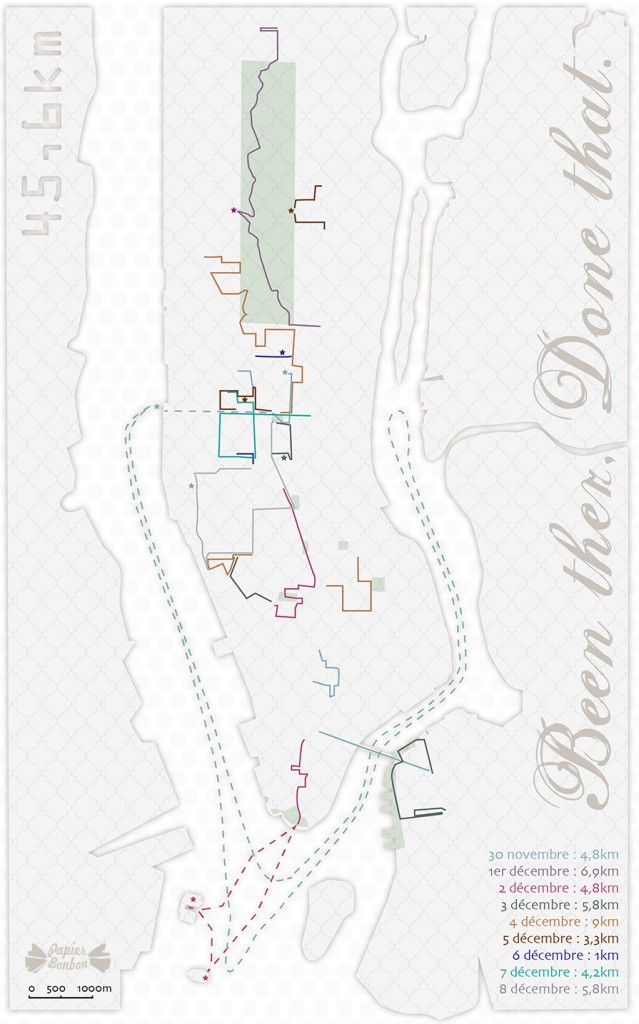 I adored walking in New York, especially in parks, to meet my sweetheart in Bryant Park, to stroll down the Highline & Brooklyn heights.
1049 Photos: tablet : 326, camera : 723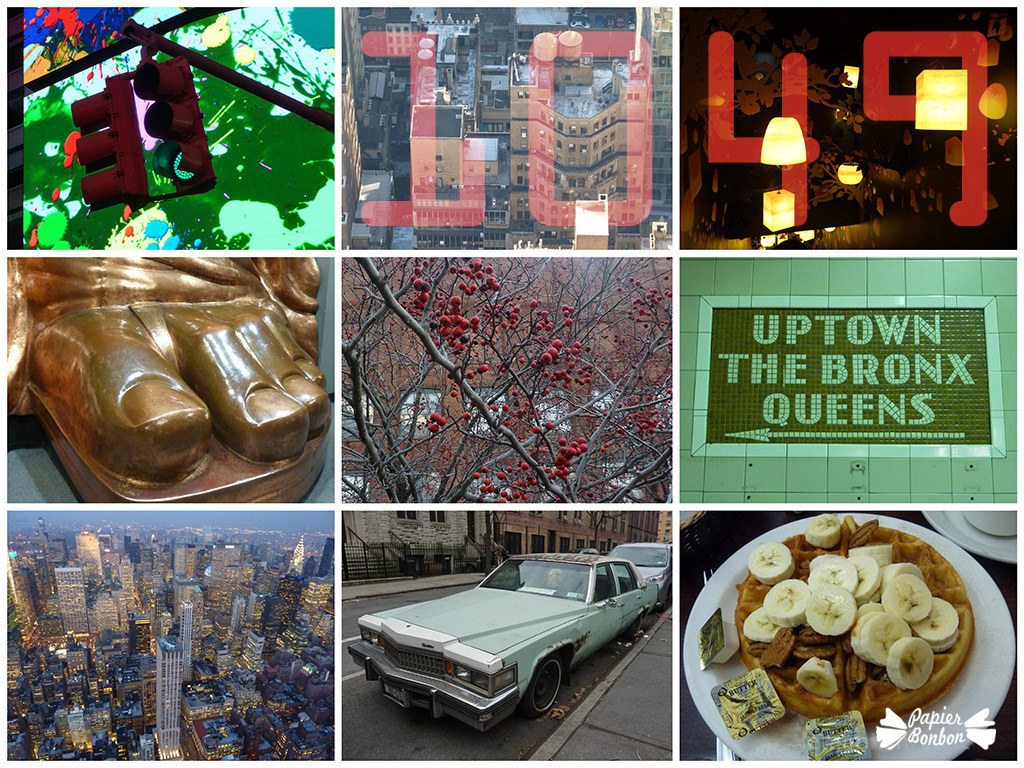 154 Vidéos : tablet : 63, camera : 91
(lift off Lyon St Exupéry, squirrel, inaugural of Bryant Park christmas tree, Times square, Bronx before Grand central.)
41 rides in Métro : 34 on the 7 Days Metro Card.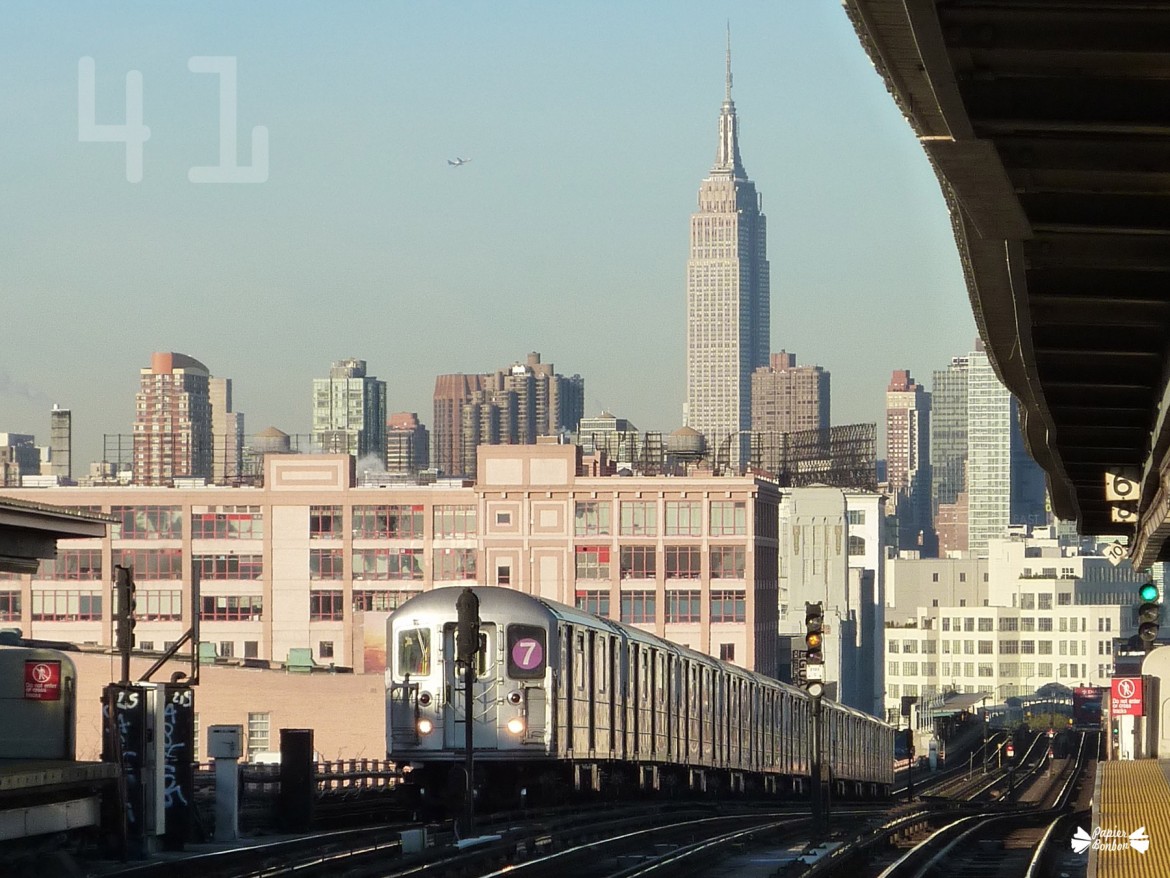 7 «attractions»
Liberty Cruise, Semi Circle Cruise, Top of the rock, The Empire State Building, the MET, the MOMA, American Museum of Natural History. Je les recommande toutes et je vous invite à prendre un New York City pass, incontournable !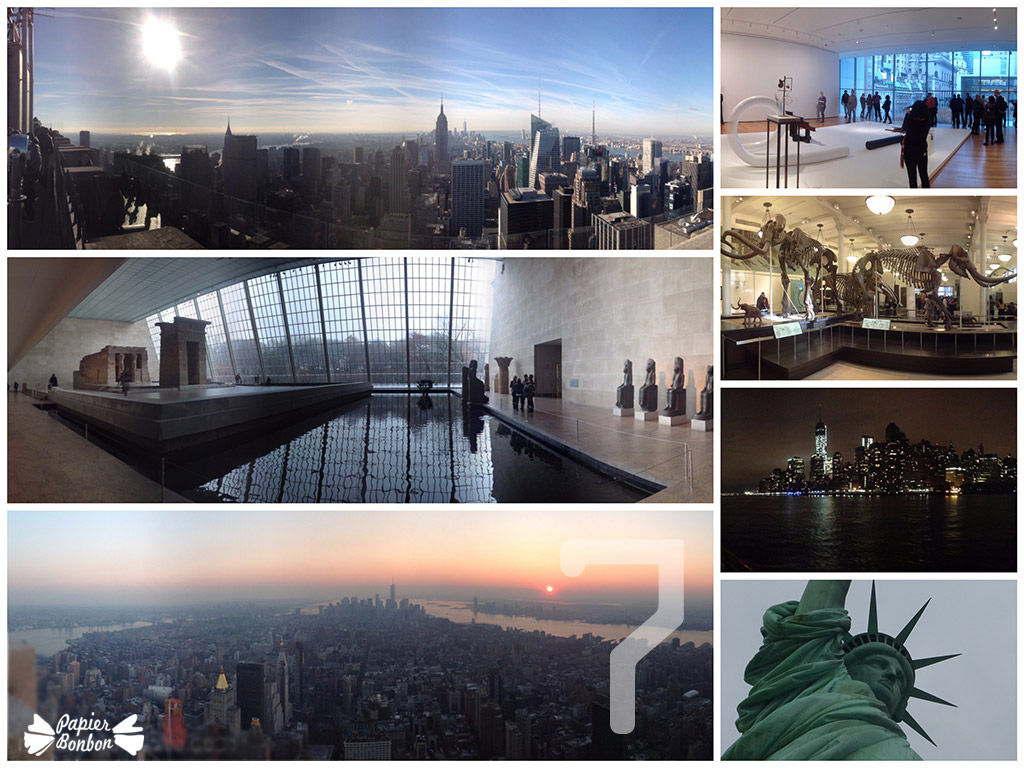 36 samples from the MET
It may look silly but I like to take close-up of artworks. One of my pleasure is to look artworks at a really close range.
The MET is astonishing, I had to chose what I wanted to see for I couldn't see everything. So frustrating.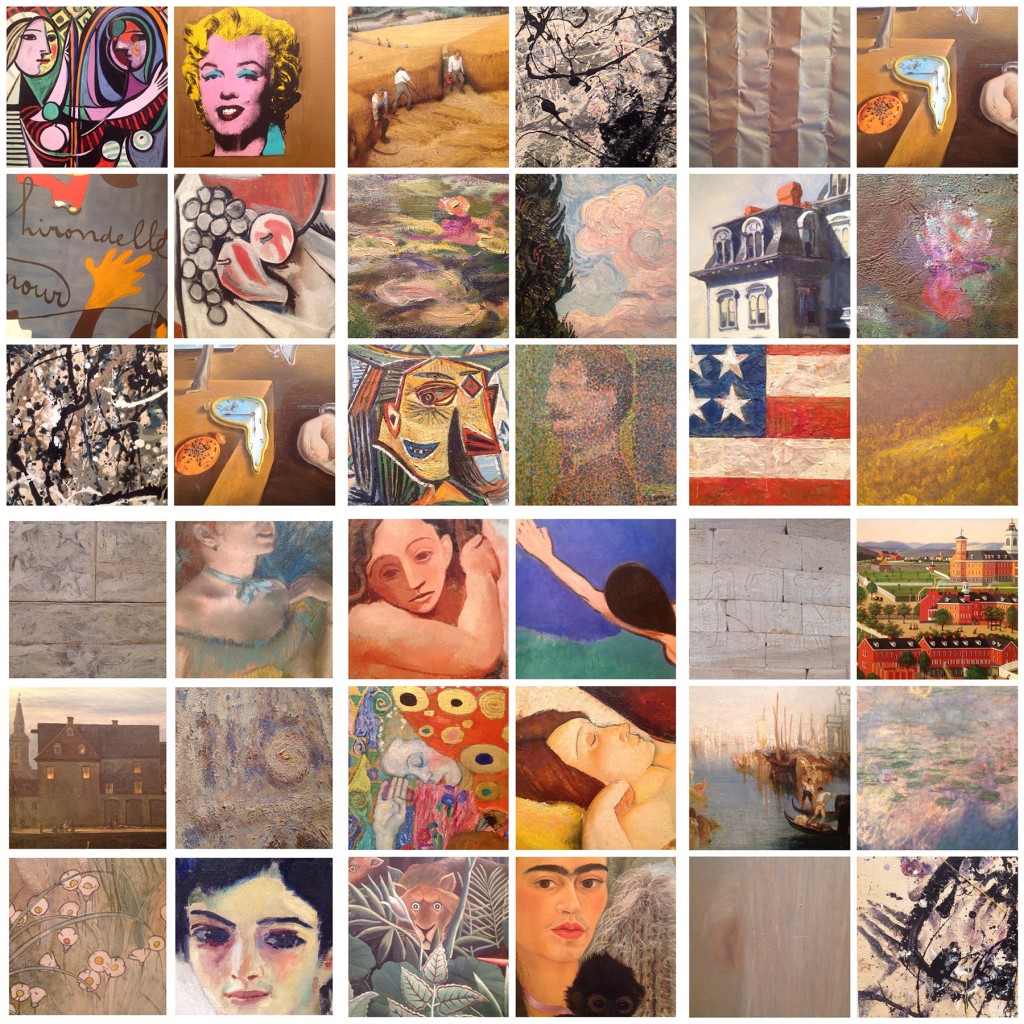 12 Restaurants in NYC
The great ones in bold – : Guy's American (44th St), H.K.Wonton Garden (Mulberry St), Applebee's (42nd St), Amy Ruth's (116th St), Pete's Grill & Dinner (Queens), Tangra Asian Fusion Cuisine (Queens), Custom House (Montague St), La Pasta Bistro Grill (Macdougal St), Mole (Hudson St), Nizza (9th Av), Salt and Fat (Queens), Brazil Brazil (46th St).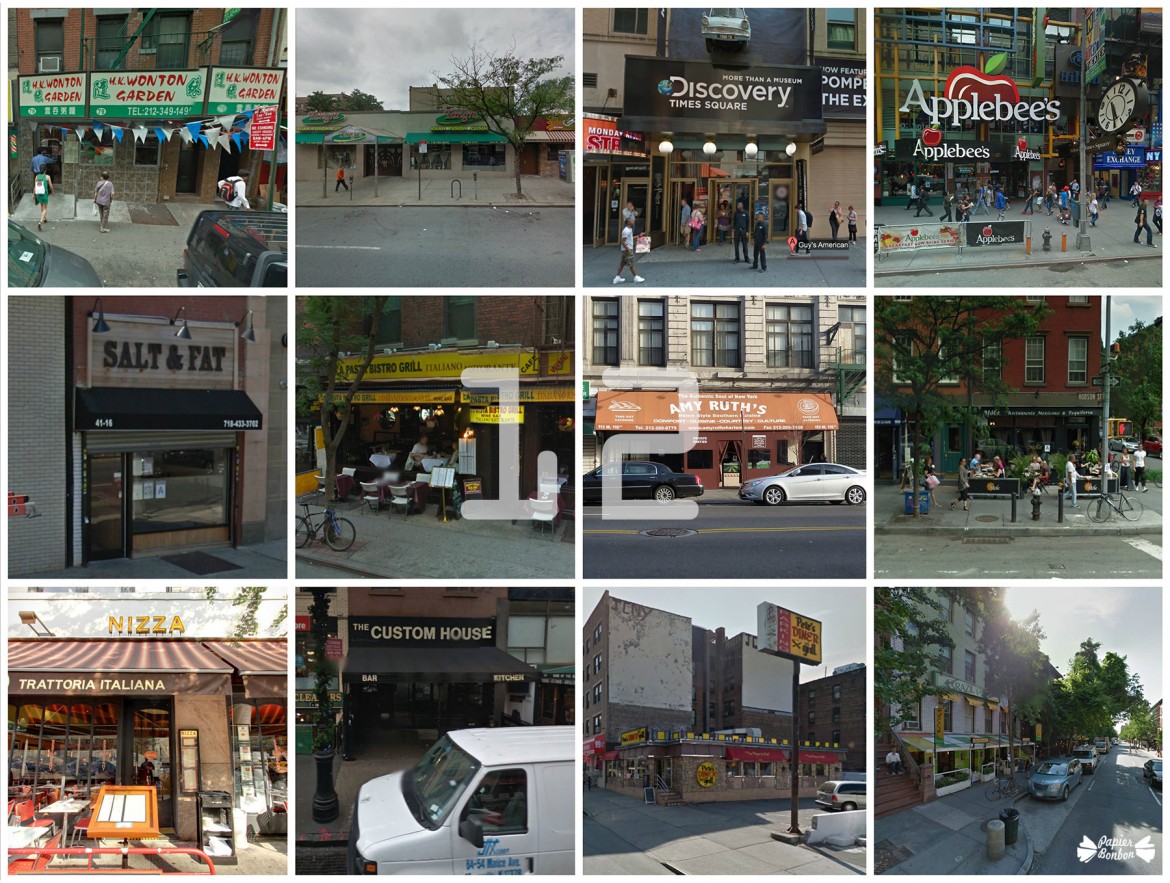 A musical Broadway.
Shopping for gifts
(It was close to Christmas)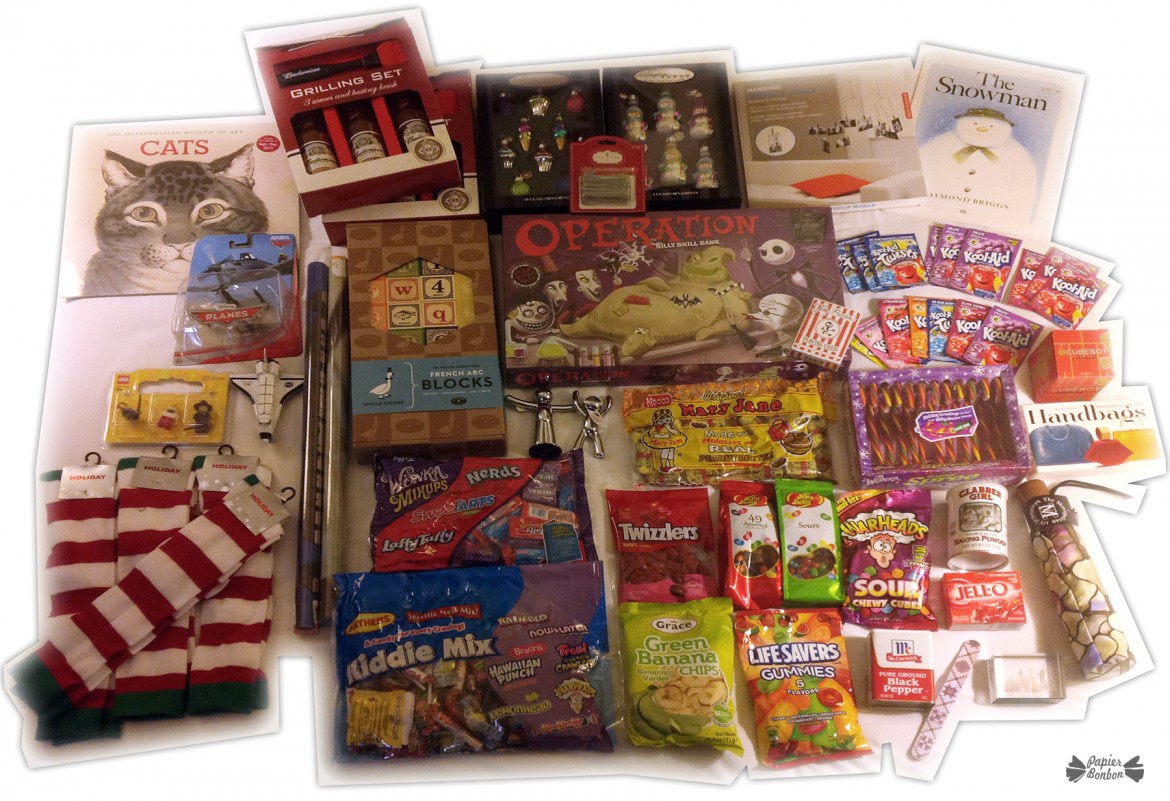 Many doughnuts, tea and coffee… squirrels everywhere !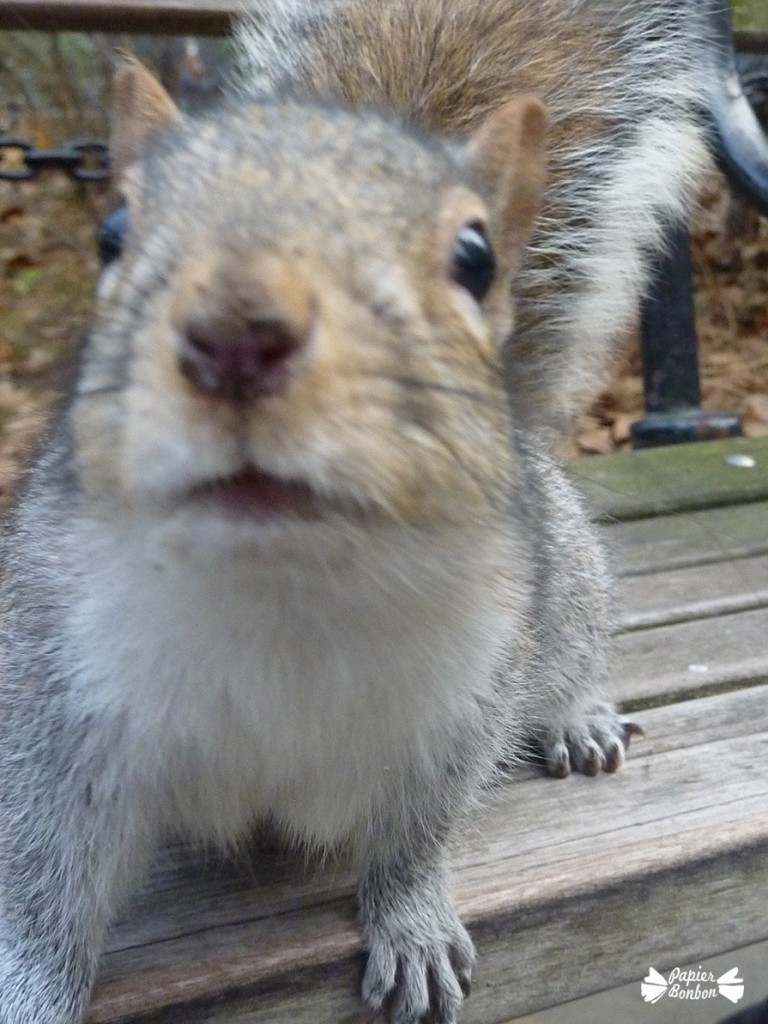 I couldn't keep up with a real book trip but this shows the patchwork of amazments and delights that New York naturally had on me.
No need to say:

Share you experiences if you've already been to New York !
See Ya !