The holidays season is really the time of year for book reading. I wanted to celebrate that feeling of cosy reading with a new Advent Calendar composed of 24 small boxes in shapes of books.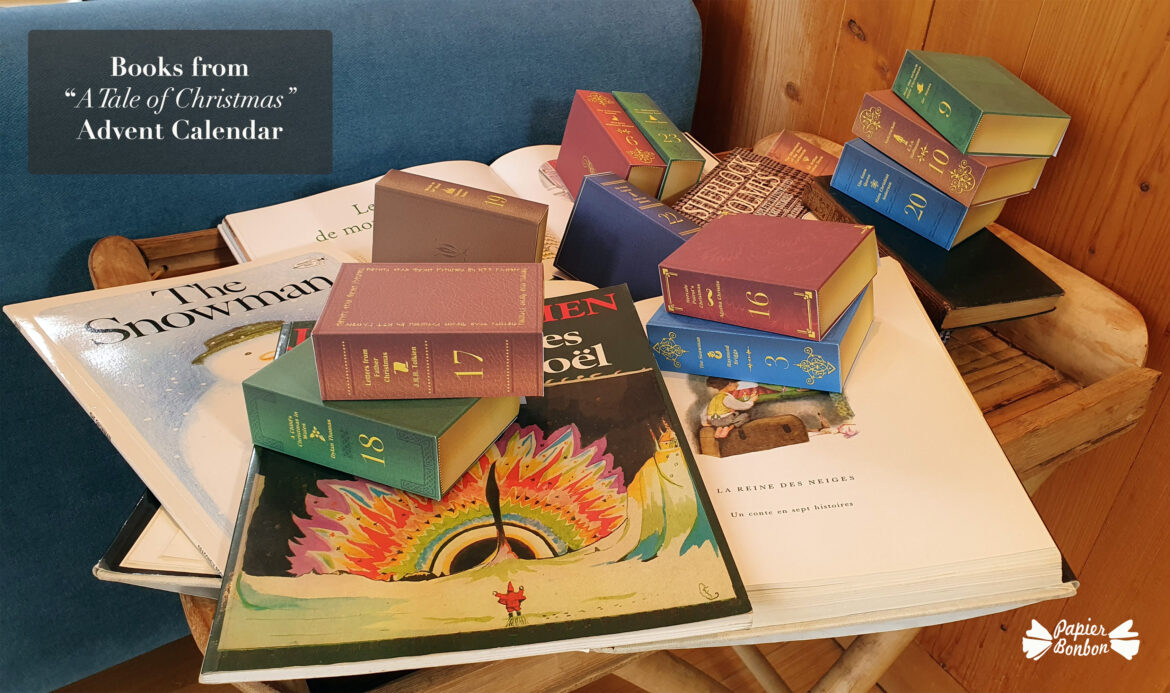 Love & friendship : Beautiful Christmas stories
Christmas is all about childhood memories, getting together and sharing stories of love and friendship. Classical Christmas books often use to these themes.
The book in itself, especially if it's old or an inheritance, holds a part of that nostalgia. A book is also the greatest gift of all.
I hold dearly to the old books of my grandparents. They are not specially precious but I think there are gorgeous. I love the vintage design of their cover. My living room is a real museum. I enjoy being surrounded by old objects.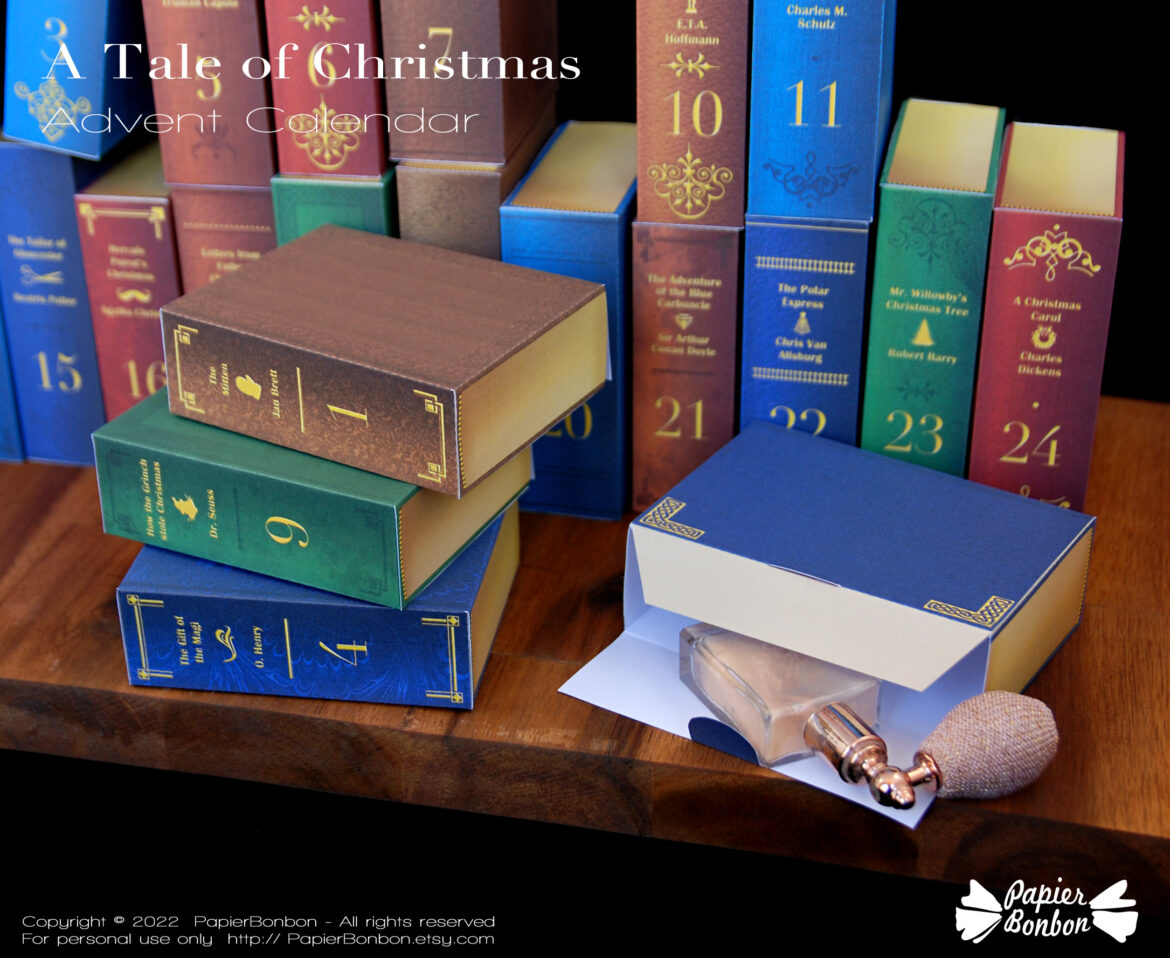 "Christmas Books" The Advent Calendar
I tried to create a real vintage and cosy decor for December with the christmas books advent calendar. The fun part was choosing the books and imagining the cover. I mainly chose really classical ones.
I know some quite well like "Letters from Father Christmas by J.R.R. Tolkien", "The Snowman by Raymond Briggs", "Mr. Willowby's Christmas Tree by Robert Barry" and others because I read them to my children. Again these are dear memories. Others I read for myself, and some I didn't.  But now that I have gathered this list I might try to fullfill my knowledge of Christmas litterature.
If you want to learn about all the books included in the advent calendar, here is the list with all information in the links.
Christmas books