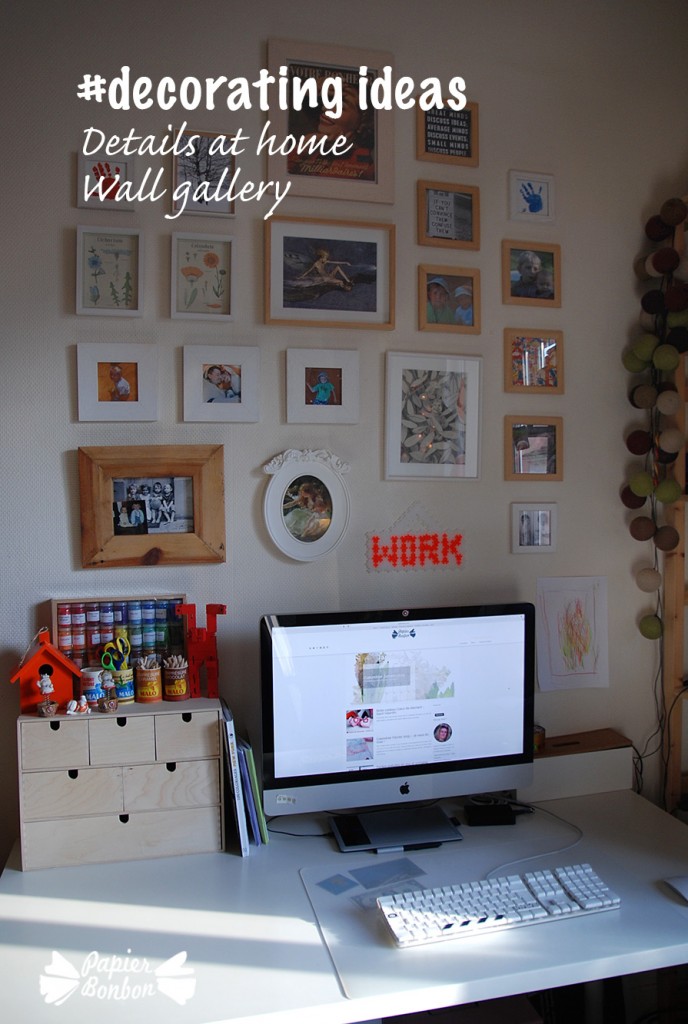 The week went really fast. I wanted to write sooner. It's been the same feeling since the beginning of the year and April is already here (have you seen my calendar for this month?).
Leonard Nimoy who impersonated this fabulous character Spock from Star Trek, died lately. I realised yesterday that it was already quite a time ago since it was the 27th of February.  I created a printable of Spock with his famous quote "Live long and prosper". It will be perfect for my gallery wall in front of my desk. That's what I wanted to talk about today and at the same time offer you this printable of Spock.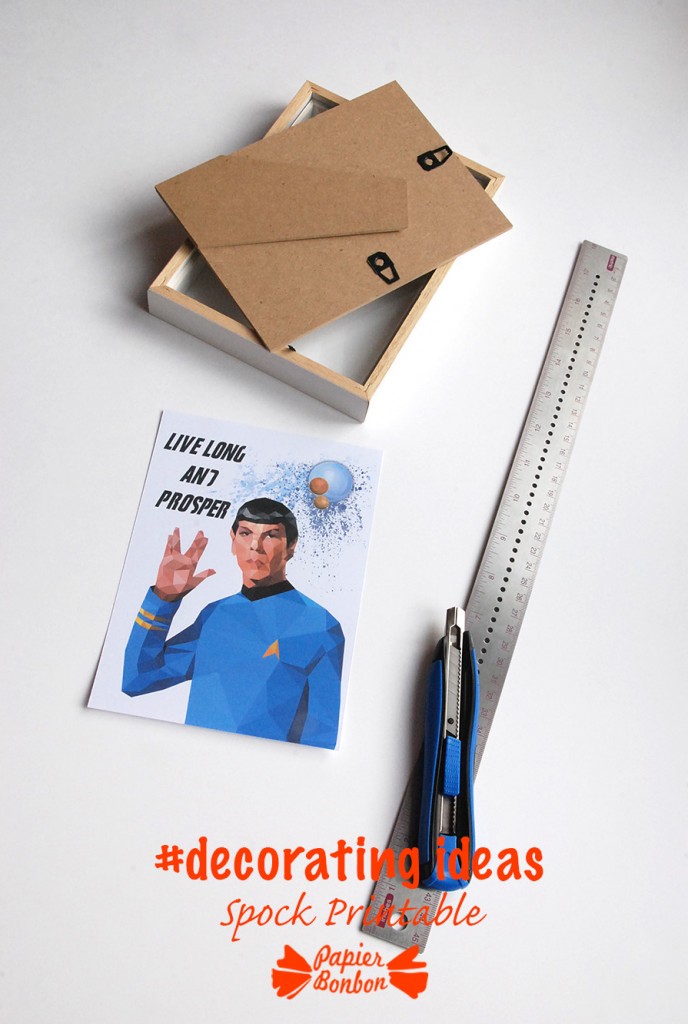 I have been hoping to create such a gallery wall for photographs and illustrations for a long time. And, I finally gave it a go. You have to think it through a little since you have to drill so many holes in one wall.
Here is a few basic advices to create a wall gallery:
Make sure to align the frames. On my composition, it was either the top or the bottom or the side of the frames that I aligned.
Place the larger ones in the middle and spread your composition with smaller ones.
If you are creating a free composition, try and use frames that are similar. I only used wood and white frames.
If you are not sure of yourself and working alone use this fabulous tip from Montastic: organise your frames on the floor, then use pieces of paper matching the size of your frames to reproduce and hang the whole composition on the wall. Brilliant!
On my wall is a few photographs of my children, paint print of their hands, quotes, illustrations I made or I found and an old magazine cover from the 30ies. I really like it. It titles "How did they become billionnairs ?" They stand for elles, in french so they are talking about some women.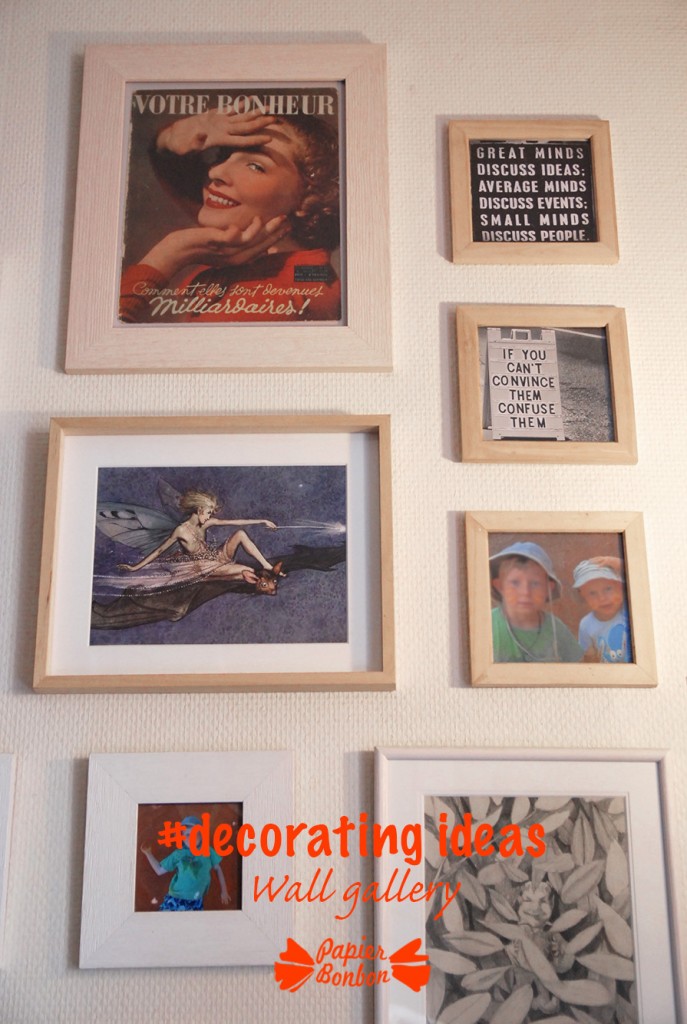 I am quite happy with my idea of a plastic embroidery. I used the small bricks named Plus Plus and made in Denmark. I only wrote "work" as a motivation quote to have in front of my eyes every day. I made another one with the word "home". It's a kind of funny sign. As if I wanted to organize spaces since I work at home and my desk is in the main room. I am really fond of using children toys to build decorations.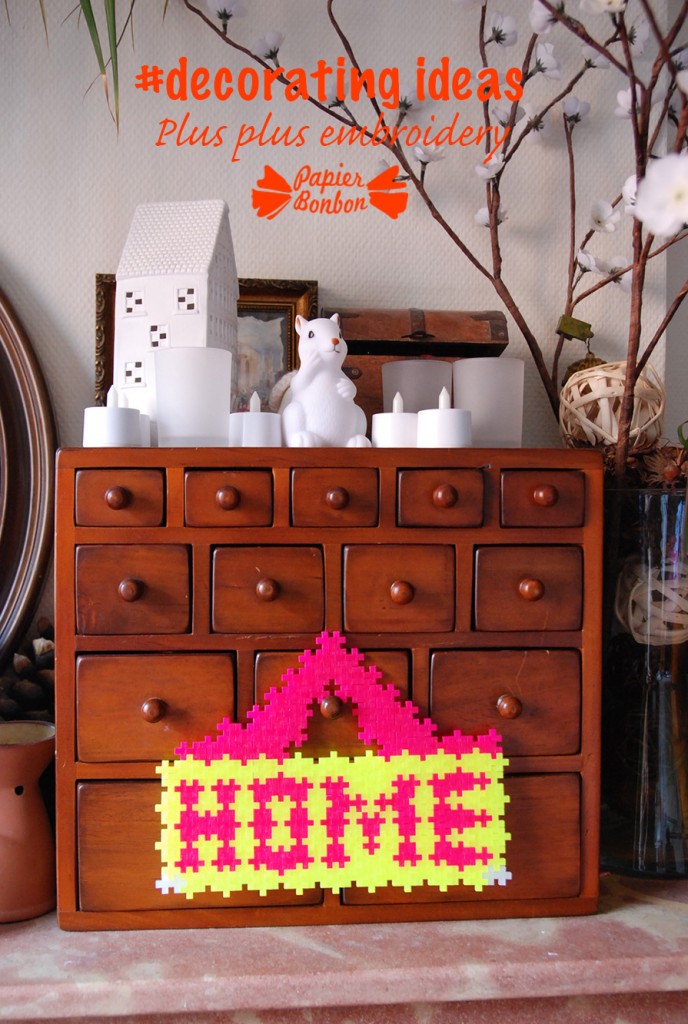 "Live long and prosper" Printable
It is ≈ 5  X 7 inches to fit in a small frame. It's build with low poly (again like my
calendars
).
I must be in the mood for Outer space since I created a small rocket paper craft for the shop. It's part of a whole party supplies kit, I am working on: Robots, rocket and so on. I will talk about it very soon, I hope.