I can't believe I will be sharing with you today the January 2016 calendar : I feel I already end the year even though the holidays haven't even started. Everything goes in a rush at this stage of year and I suppose I am not the only one to feel this way.
To sum up, I must admit I am overwhelmed by work, projects that lack of time and the preparation of Chrismas.
Nonetheless, I will have a cute Calendar waiting for me for January. It makes me want to go outdoor in the forest and smell the fesh perfume from the pine trees. I hope Winter will be fun.
For the photos shooting of the calendar, I precisely used a paper garland I wanted to list on the shop but that I had to postpone by lack of time. Sigh !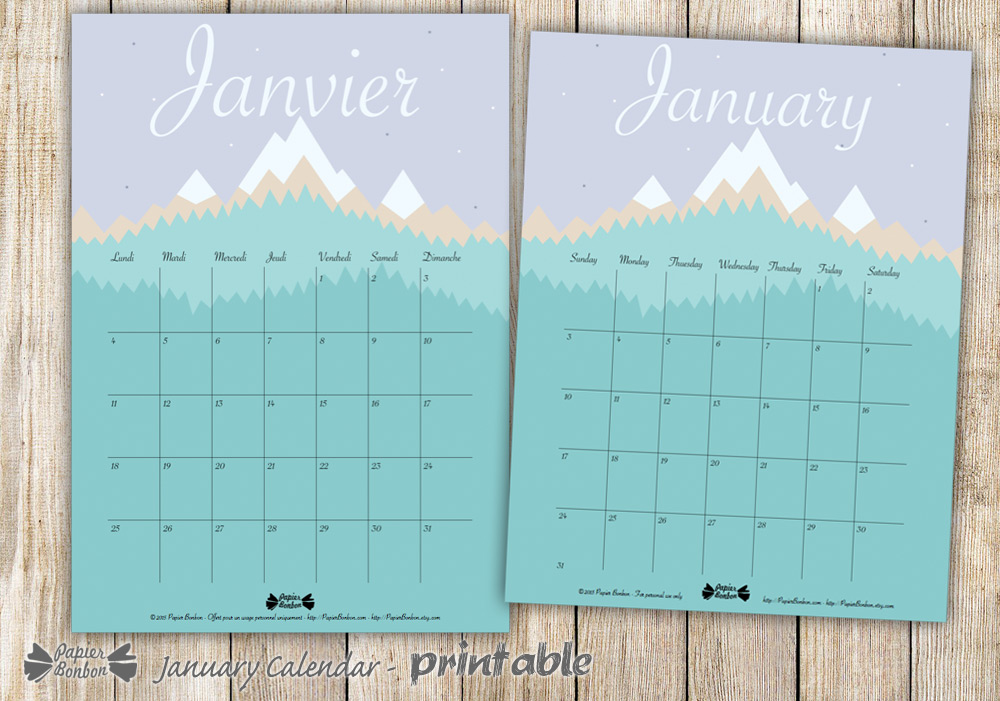 January 2016 Printable Calendar
January 2016 printable calendar
Desktop wallpaper for January

Mobile wallpaper snowy mountain and pines