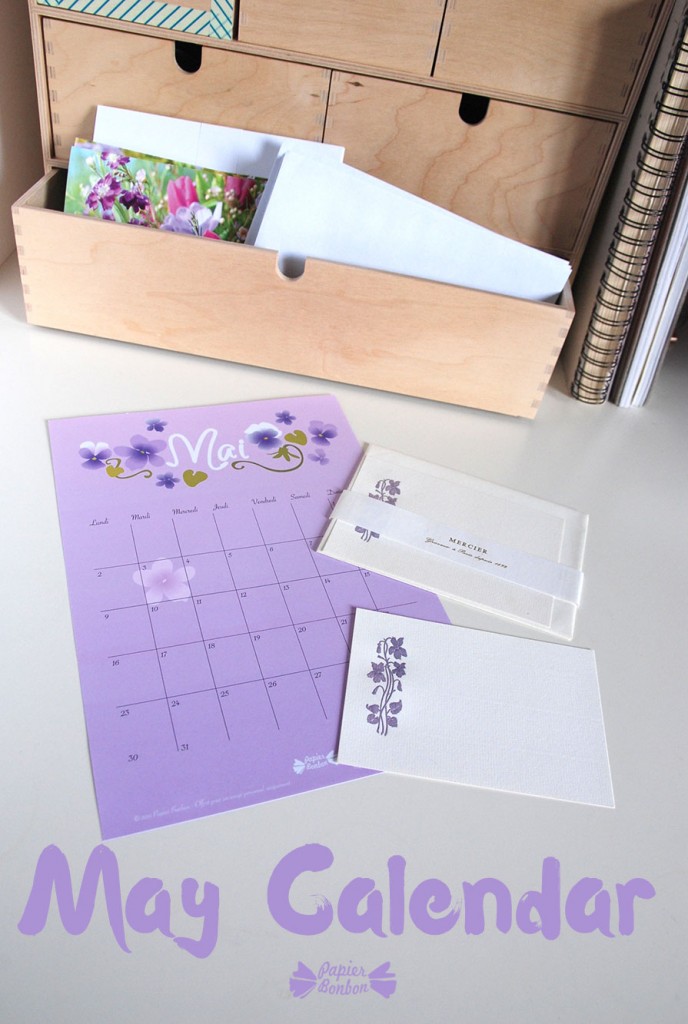 I like when I let ideas come and go as I draw the calendar for this blog.
This time it gave a sweet little thing which smell could be the one of perfumed drawers of our grannies. I think violets make such a vintage pattern, something old but refined.
And then I wanted to find where the idea came from. And I realized I kind of wanted to re-create an old set of stationery I was offered a long time ago. I love it, it is so precious and was made by an engraver Mercier, established in Paris since 1872 ("Mercier, graveur à Paris depuis 1872"). I searched the web and didn't find this engraver anymore…
I wrote sincere and importants words on the cards I sent.
So here is the printable calendar for you to write down importants things too, for this month to come.
Enjoy!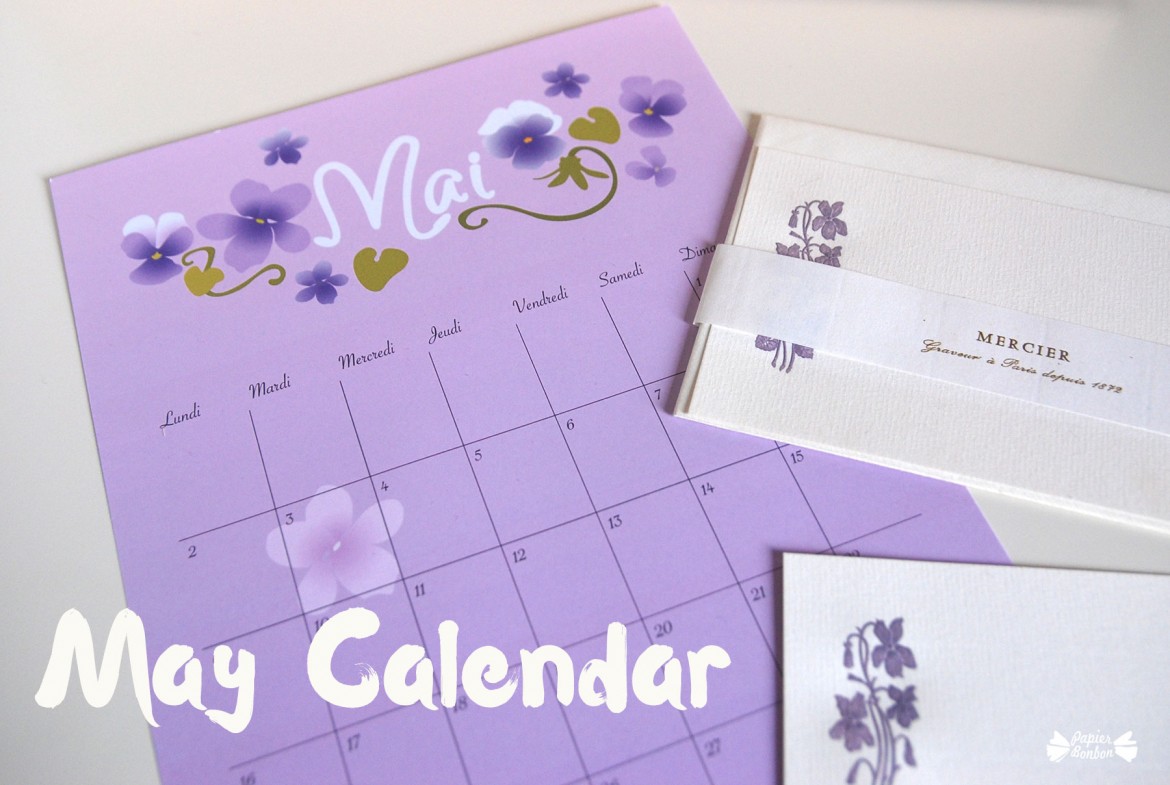 May  Printable calendar
May desktop wallpaper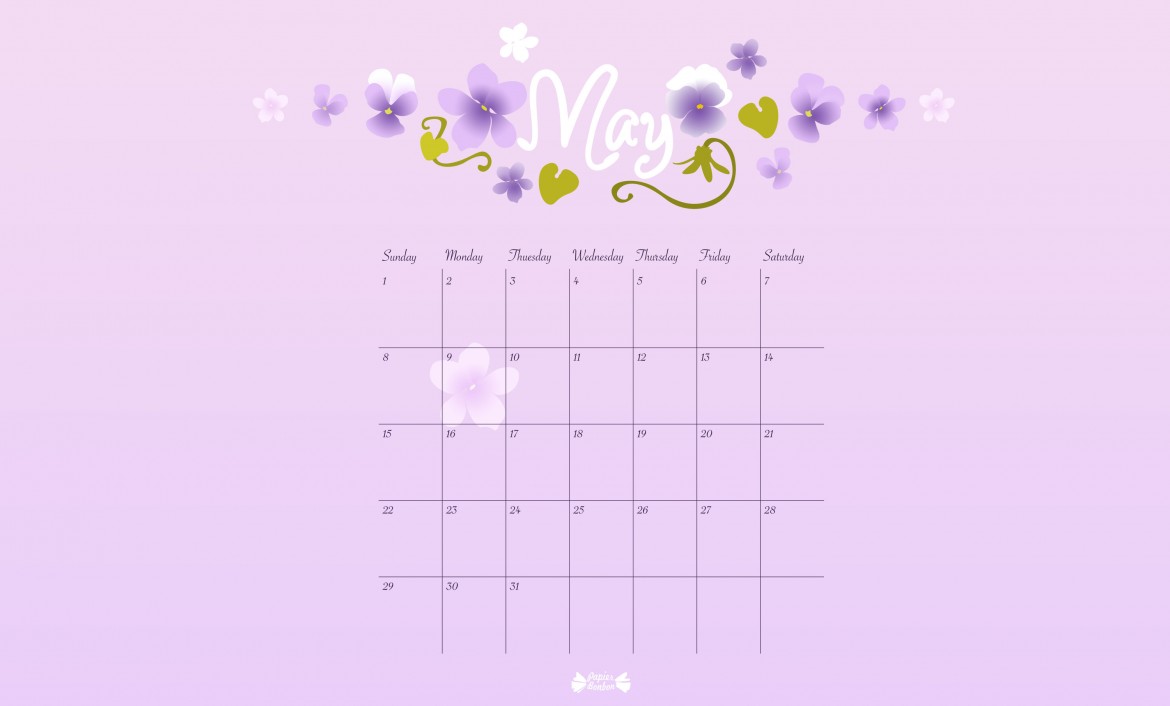 smartphone Wallpaper