I am on holidays with my younger son. I took him to a film festival for children yesterday Les toiles des mômes near Lyon.
We watched different short movies gathered under the title Tales of Mister Fox. Shorts movies for children sometimes are beautiful piece of graphic creations. Among the movie the one called the bird & the squirrel gave me inspiration. I draw simple shapes of a fox & a squirrel for my November calendar.
Who wouldn't melt for the red shade of those little wild animals ?
And to present the  calendar, I put my son "to work" : taking a walk (we met our neighbor cat Ratatouille) & gathering leaves.
Download the November printable calendar
The desktop wallpaper November calendar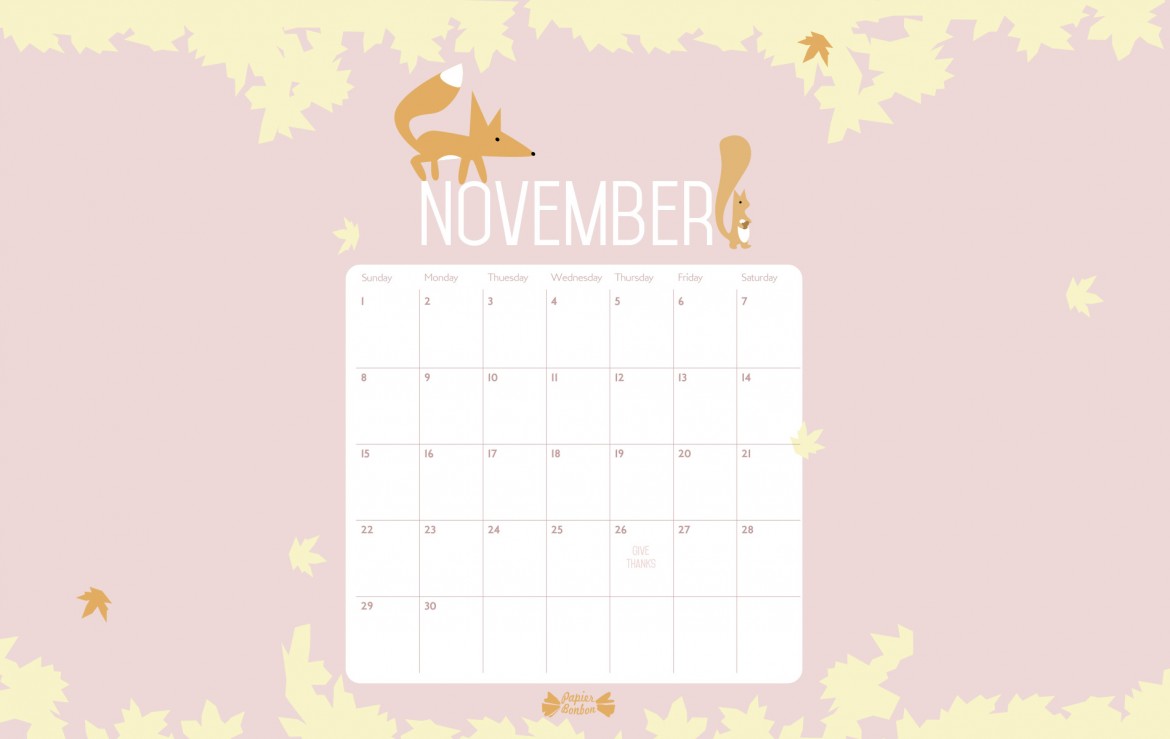 The smartphone wallpaper