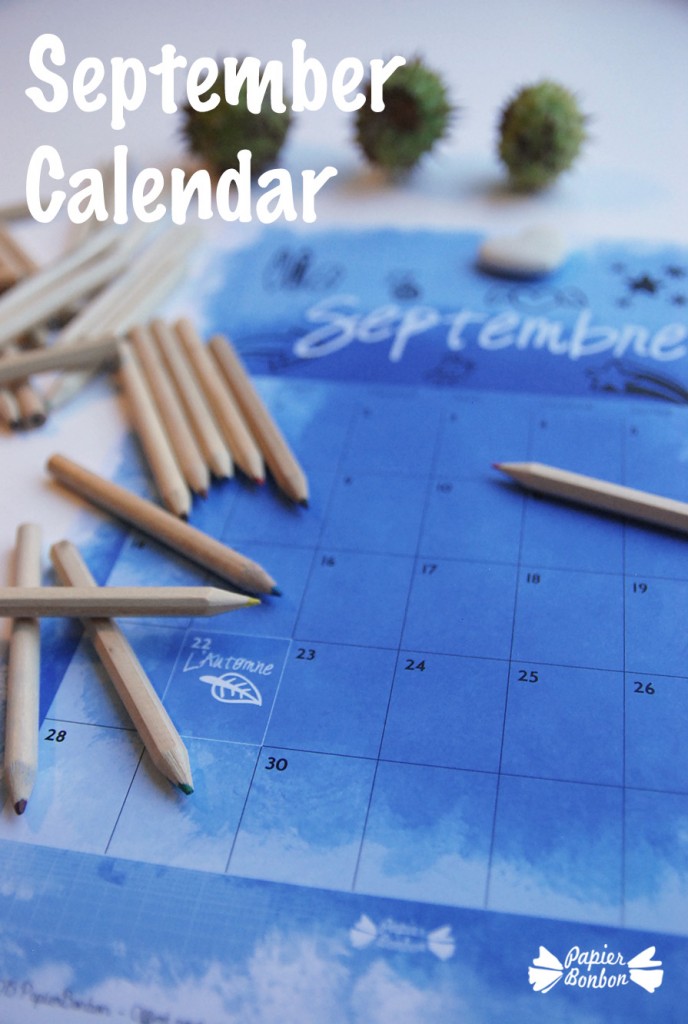 It's so nice to use summer time and some holidays to get out of routine, discover new things and ease the spirit of its busy thoughts.
But each year, I found a real pleasure to come back to my own rythme and to start making new plans and to imagine the new season to come with September.
Speaking of September, here is the printable calendar fr this month.
With September School is starting again in France: I still like to get new notepads, as when I was a student, and enjoy the delight of white paper and empty page on which beautiful new pens will slide happily.
This calendar is based upon these small delights: drawings, ink and paper.
Have a beautiful September!
September Printable Calendar
>> September Printable Calendar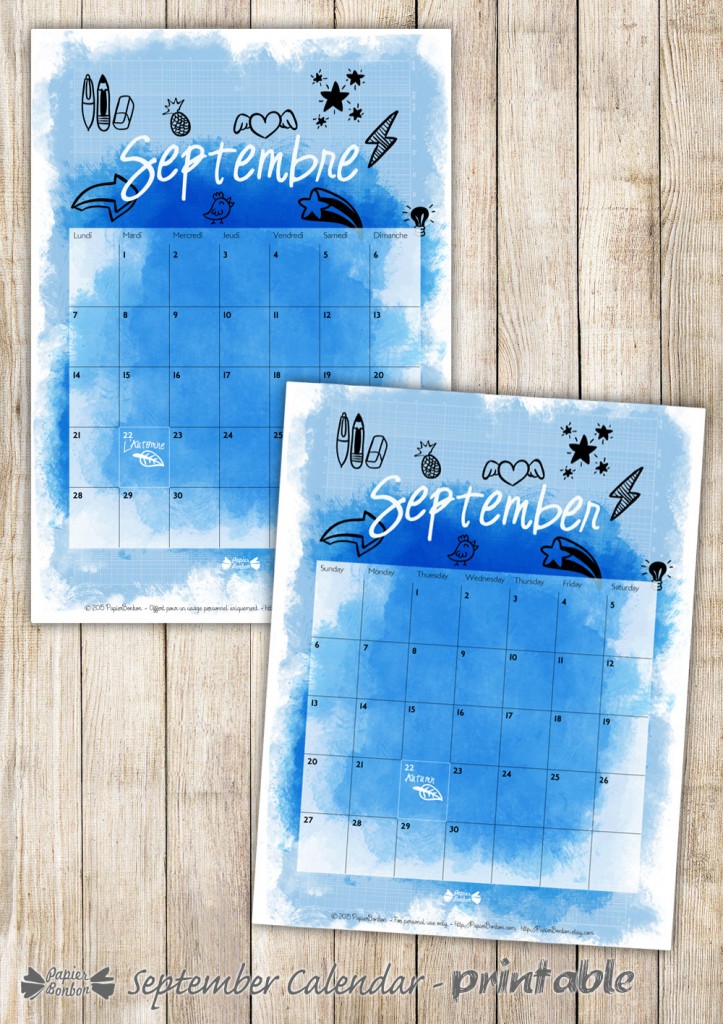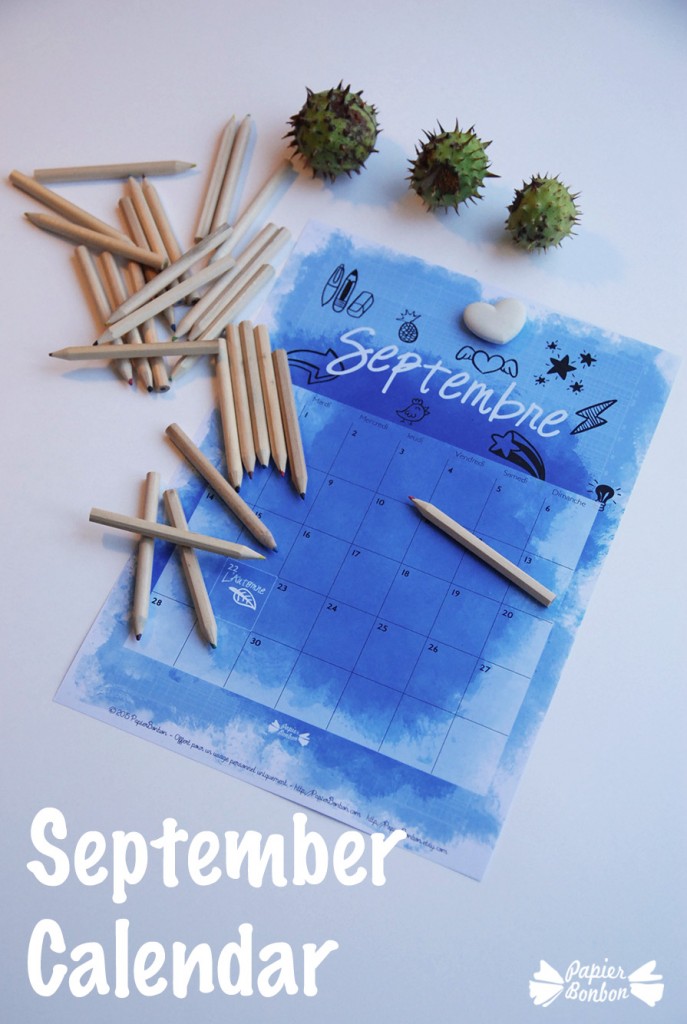 Desktop Wallpaper