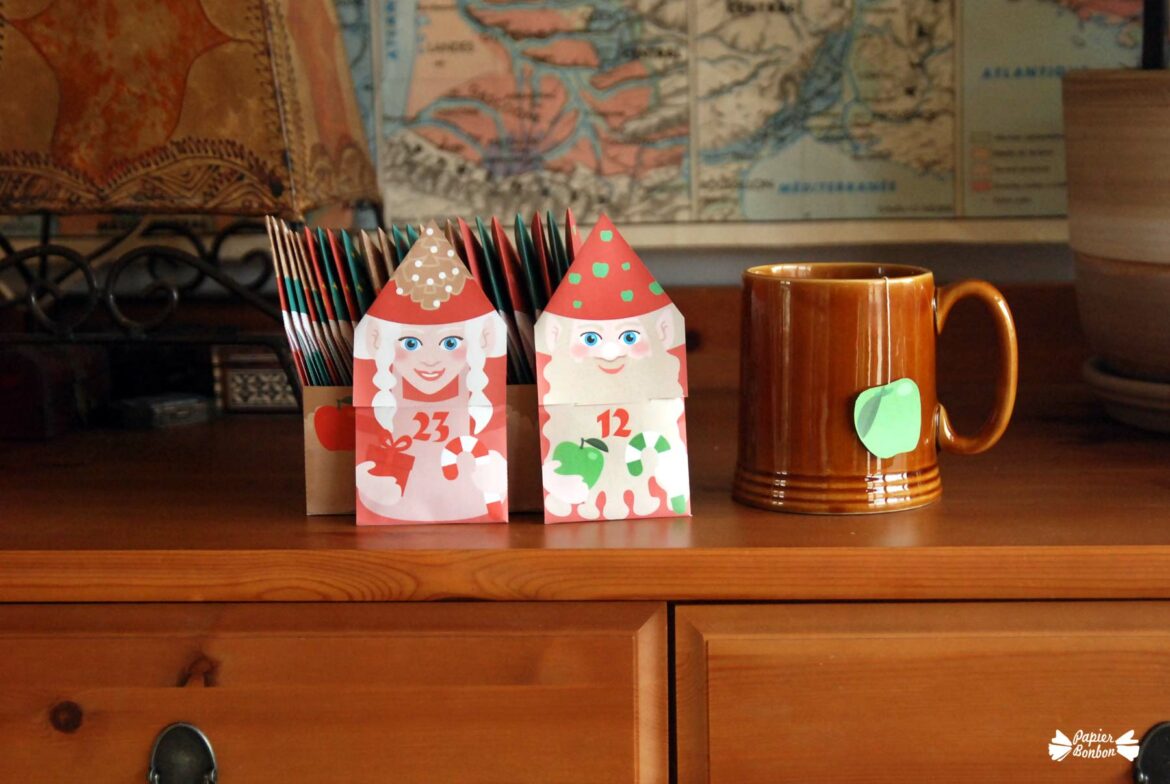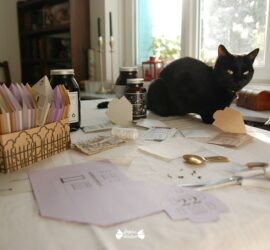 Now is the time for cocooning, for confort reading at home with a good cup of tea. Soon we'll begin Christmas countdown. It's the perfect time to indulge in both pleasures: advent calendar and the tea time ritual.
Tea time Advent calendar
I created a new collection of printable advent calendars. These calendars include a paper box and tea envelopes that are super easy to assemble. They can be used for commercial tea bags or homemade ones.
I presented the first advent calendar last year along with a tutorial to make your own tea bags.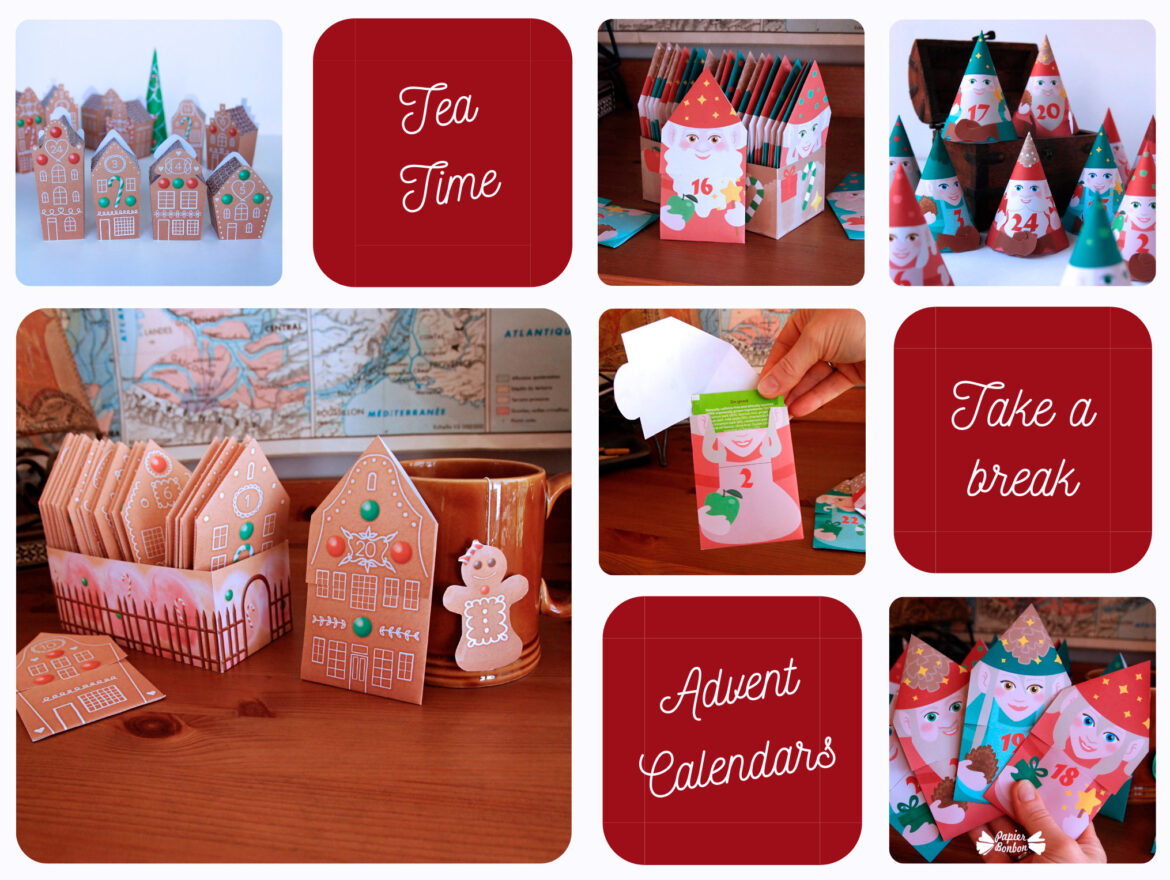 I wanted to adapt designs from other advent calendars ; such as the gingerbread houses because the theme just fit to Christmas ; or like the Christmas elves.
A quote about tea each day
To enhance the ritual for tea or the will to take a daily break, I added a quote about tea on the back of each envelope for the gingerbread house advent calendar. Some are funny or wise. They originated from Japan, China, England… The tea is cherished around the world.
This advent calendar is quite easy to fill with teabags from your supermarket or with homemade ones. Especially since when you are a tea drinker your cupboards are filled with the stuff.
I enjoyed using these personalized tea wrappers so much that I think I will complete this collection for other occasions.
Here are the calendars in the shop. Enjoy your hot drinks and see you soon !