Since times are tough at the moment, I plan to indulge myself for December. I brought together two things I really enjoy: Advent calendar & teas. I created a DIY Christmas Advent Calendar for homemade tea bags envelopes in the shape of small houses. A good Advent calendar idea for tea lovers.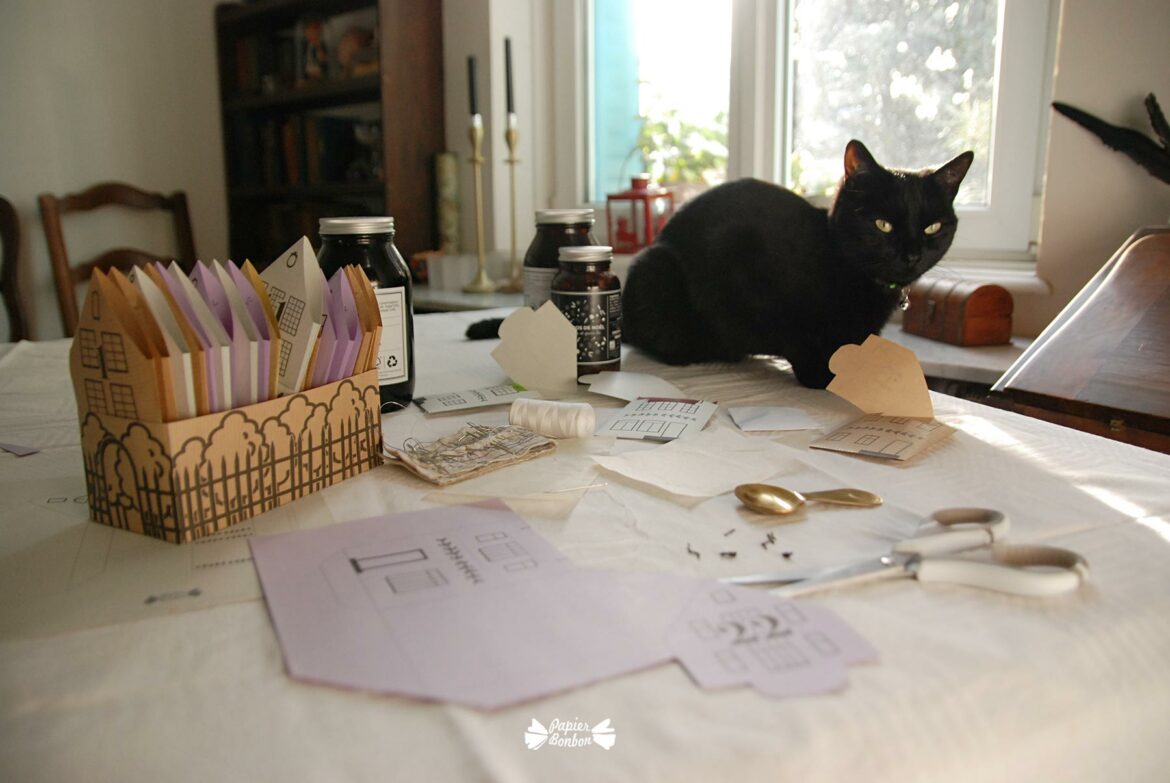 Tea lover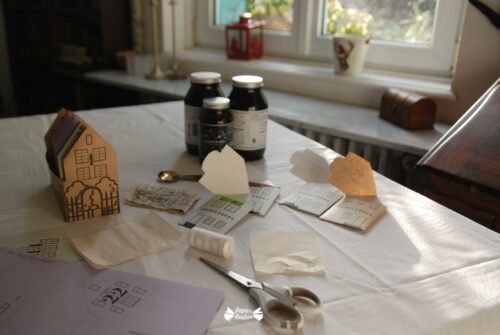 At the beginning of times was Tea 🙂 The first thing I do in the morning is make myself a cup of tea or rather a whole teapot. As December approach, there are plenty of Advent Calendar in shops. I saw some with tea bags but the price for a gram of tea rises a lot then. And I don't think the bow they come in are particularly cute. So I decided to make my own in order to use all the teas I already have.
I went through my cupboards to be sure I would have a good start at this DIY project. I listed 16 different flavors with all the tea bags I already have from retail.  I checked with my teas in bulk and I was then pretty sure I could fill all my littles houses as tea bags wrappers. I was shocked and amused to realize all the stocks I had.
Homemade tea bags: real easy !
I cut tea filter I had: a string and a needle and I could make other tea pouches with a few stitches.
Lately, good friends sent me classy new teas because I was sick with this awful virus that is bullying the world right now.
This DIY project, this gift, the hope for a better December make this Advent Calendar quite symbolic. I hope I will get my sense of smell and taste soon. It's coming back slowly already.
Take care.
And since the cat was okay with photos this time, I took advantage !