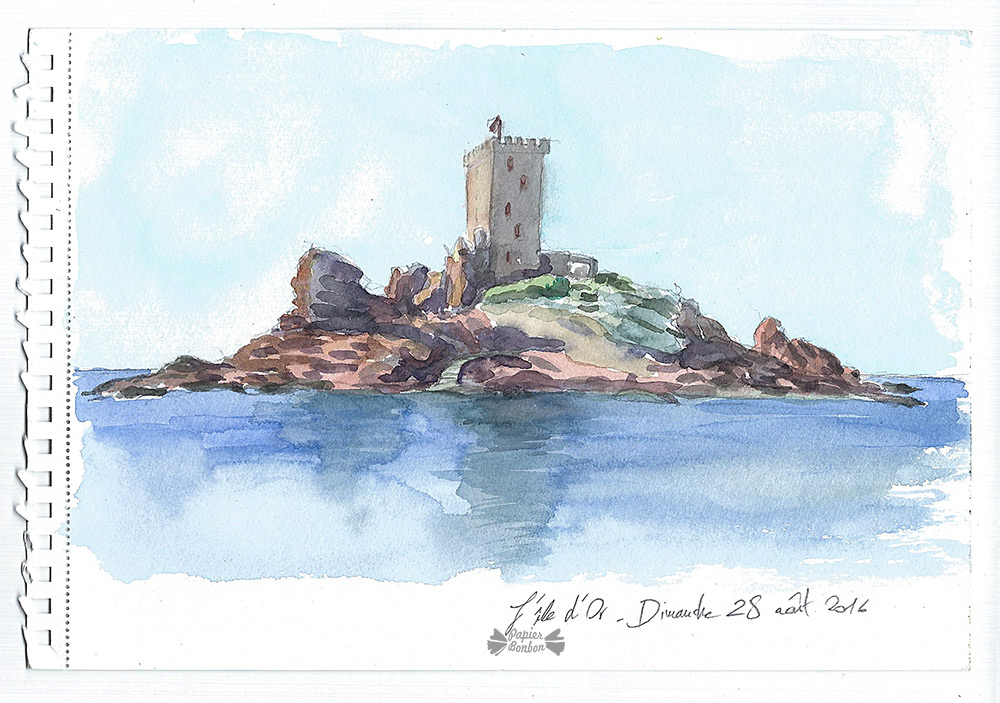 It seems holidays are already far away. It went all too fast. Nonetheless I had a few things from the summer I wanted to share with you.
Less about memories, I wanted to talk about the way we keep moments of quiet and idleness with travel diaries, or with a few notes or even small drawings.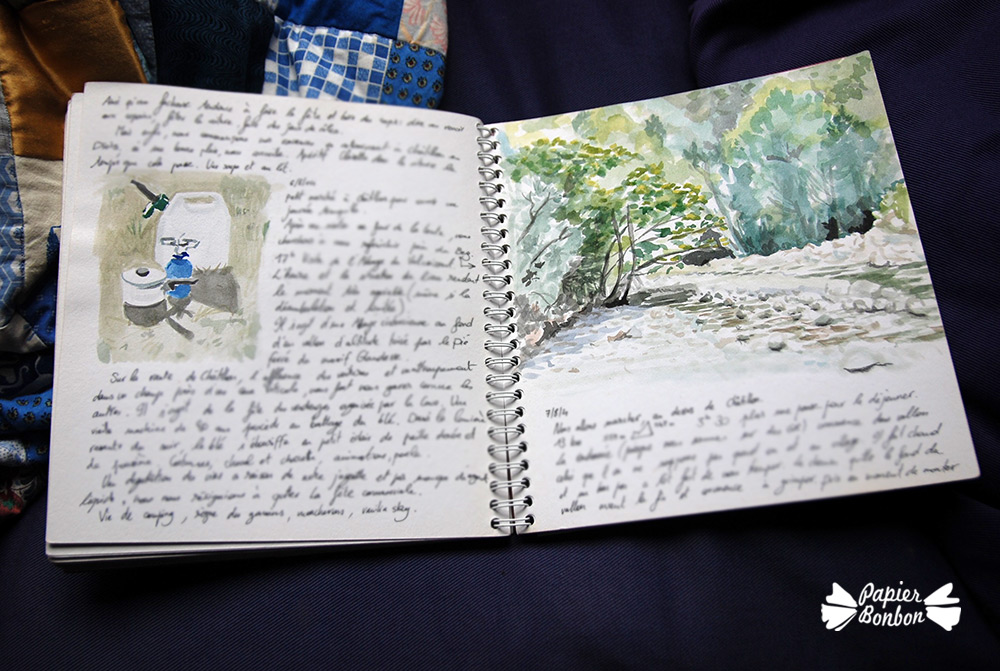 When I used to have plenty of time, I used to keep real travel diaries with many texts and paintings.
Then I only kept a few important events of our summer with simple drawings on a single sheet of paper.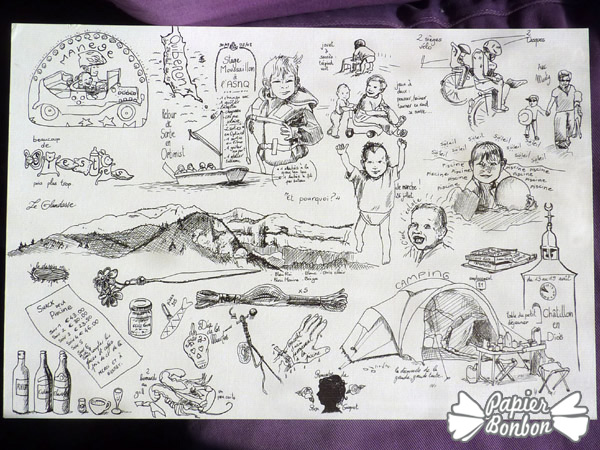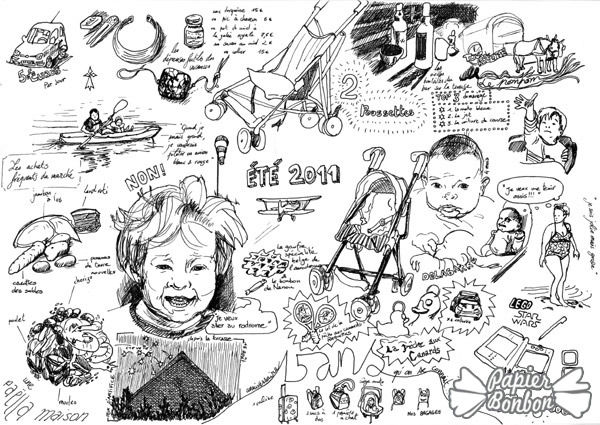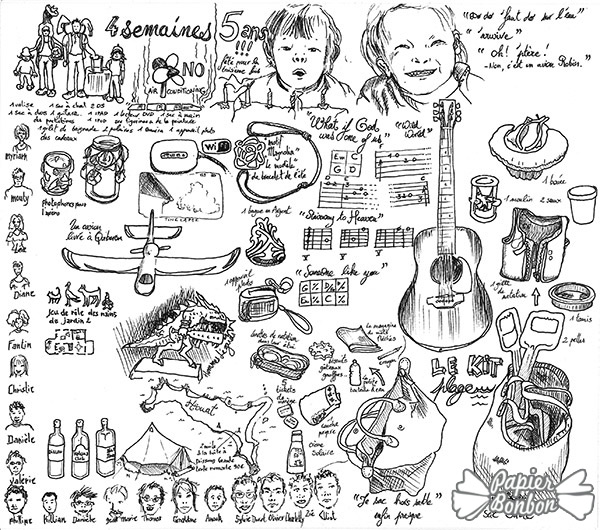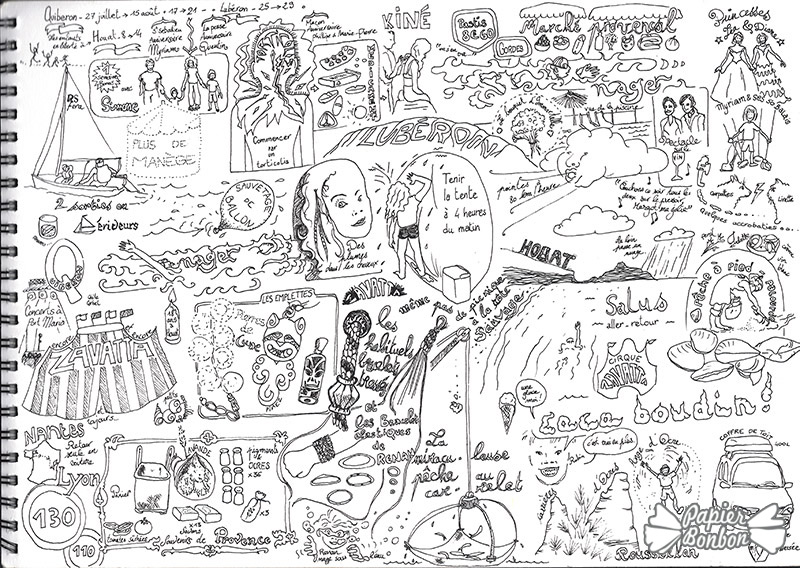 Now I only bring back a few watercolors.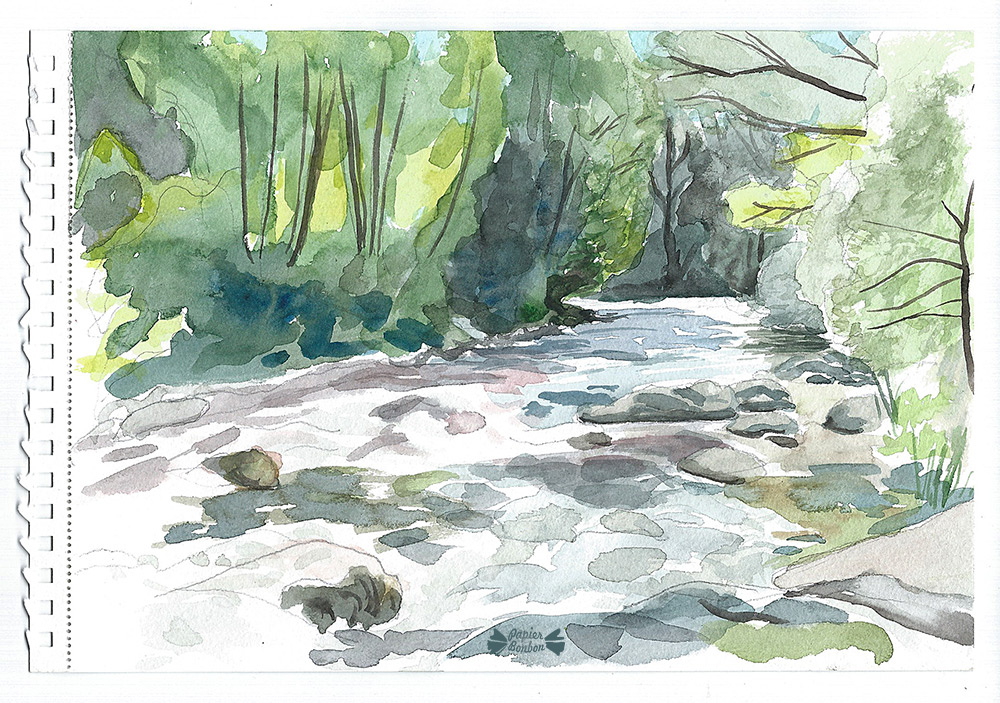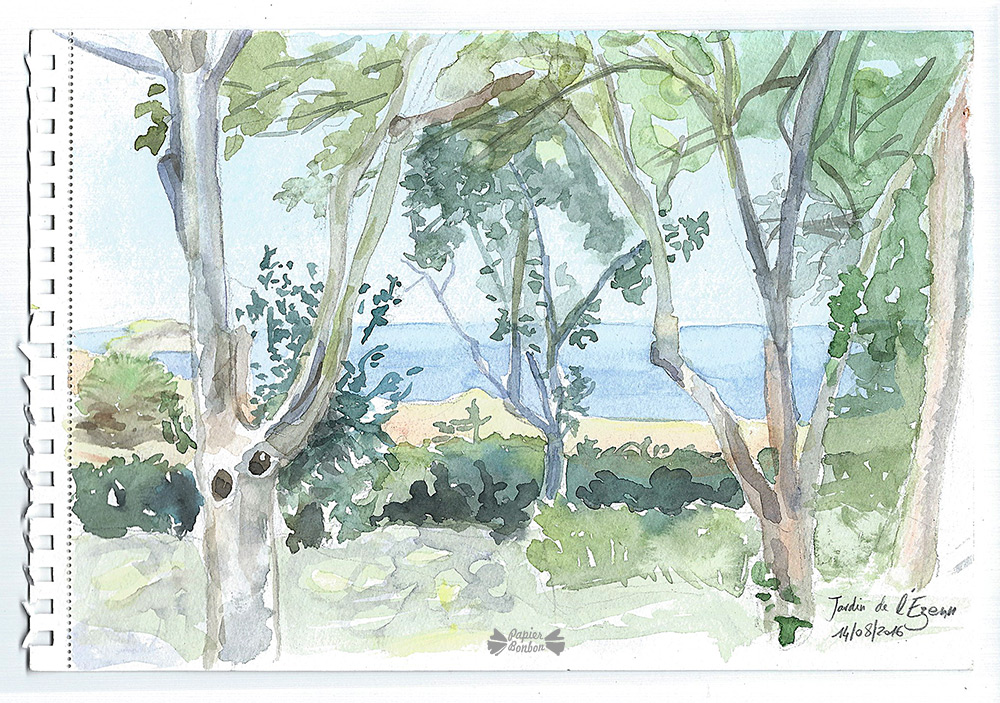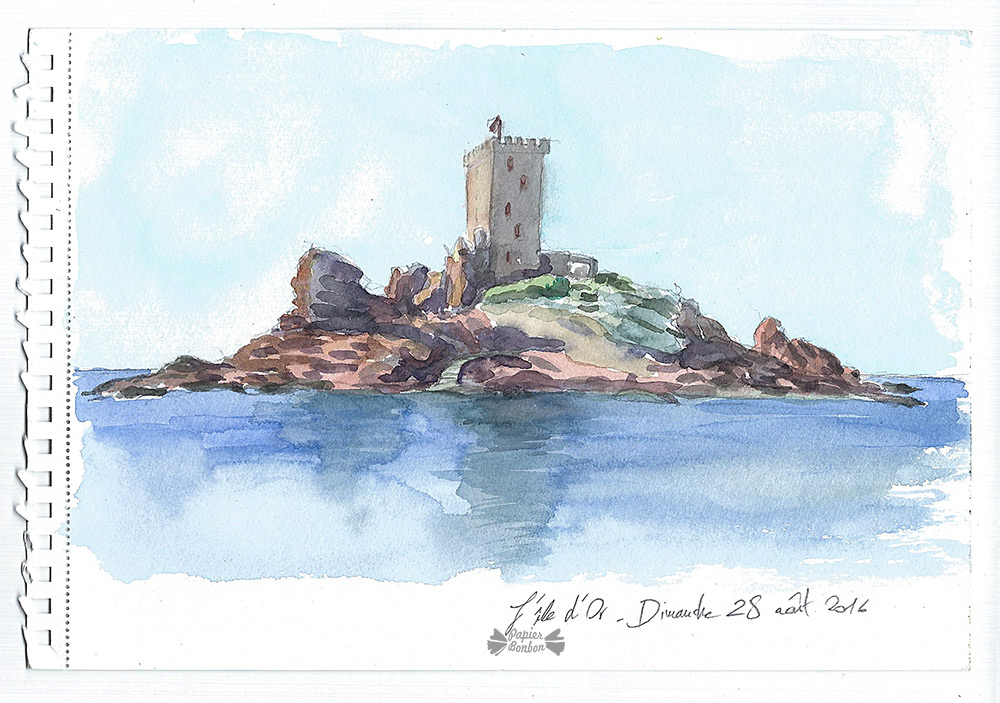 As I paint them I can enjoy the moment and the sense of focus and calm. And watercolors are nice to look at, later to bring back that moment.
What do you bring back from your summer ? Seashells ? Do you keep travel diaries or a few notes ?