Today will be the last post with the flowerpower2015 tag. This blog event consists in posting every monday a picture of a flower. I immediately imagined a DIY with paper and I decided to create a flower printable to go along with the photograph, in order to build a paper flower bouquet.
This monday follows closely the beginning of Summer. So I will choose a flower that symbolises Summer for me: the blcakberry flower.
Tiny flower that shyly blossoms above the prickly dark shrubs, it makes me imagine epic stories about pureness triumphing from the Darkness.

This flowers is also a promise, as I wander on the paths of my holidays, of a wild delicate fruit. I meet it in the Loire near my home and on the country of Brittany that I love to discover again and again.

It reminds me of delicious perfumes, both dry and fruity, of warm afternoons when you only hear insects and your own footsteps.
A tiny flower can brings so much memories.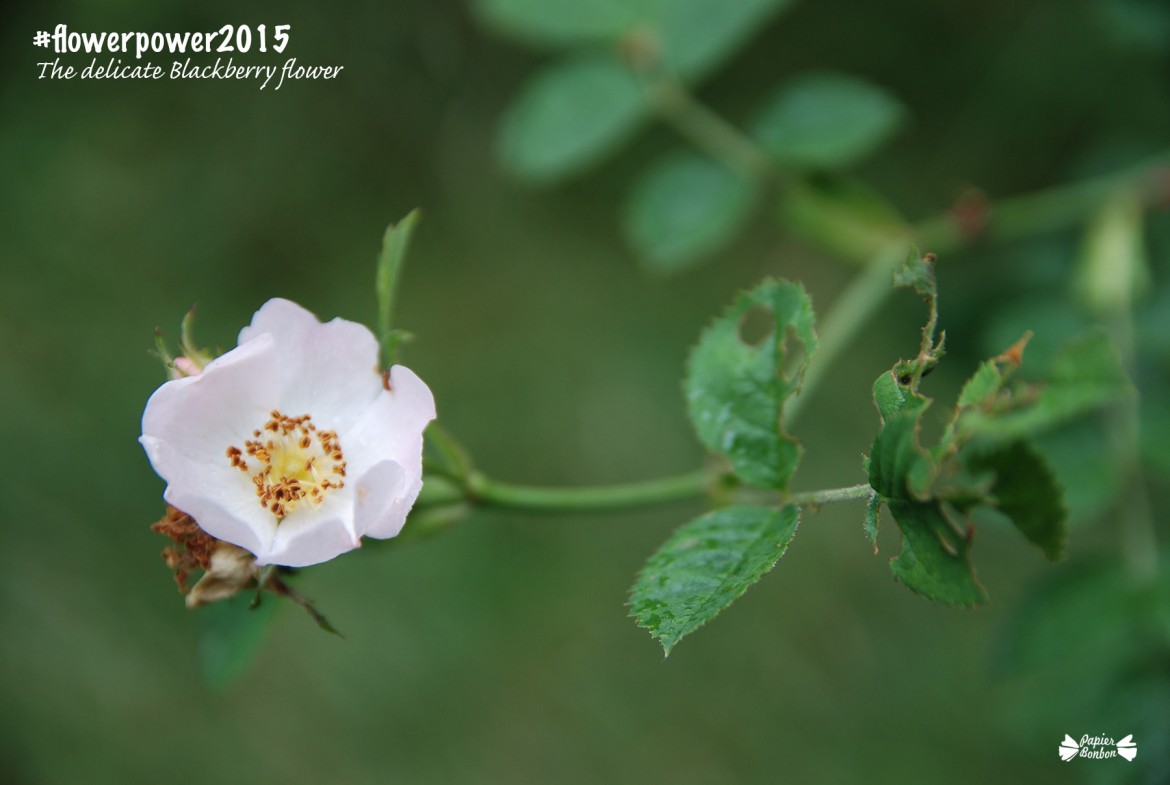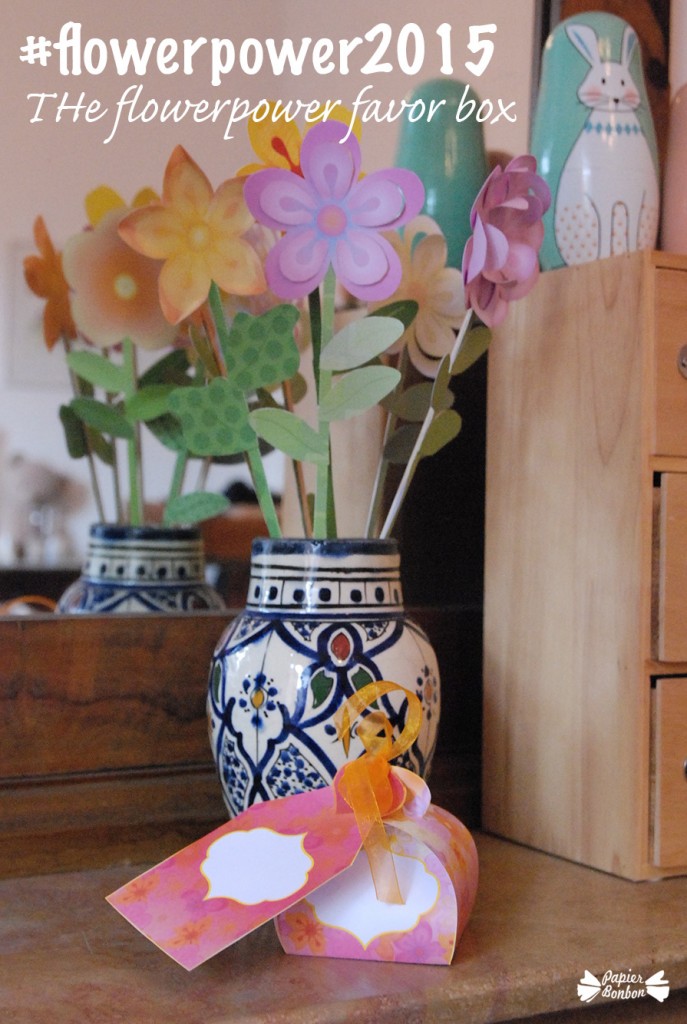 Today there will be no paper flower to print. Instead I created a favor box with all the flowers created so far for the #flowerpower2015: the flowerpoxer box
I don't get tired of these little favor boxes ready to print and that will make gifts so much special. I just created new ones for the shop in the shape of five lovely fairies (follow this link if you want to find out about >> the fairy favor boxes.)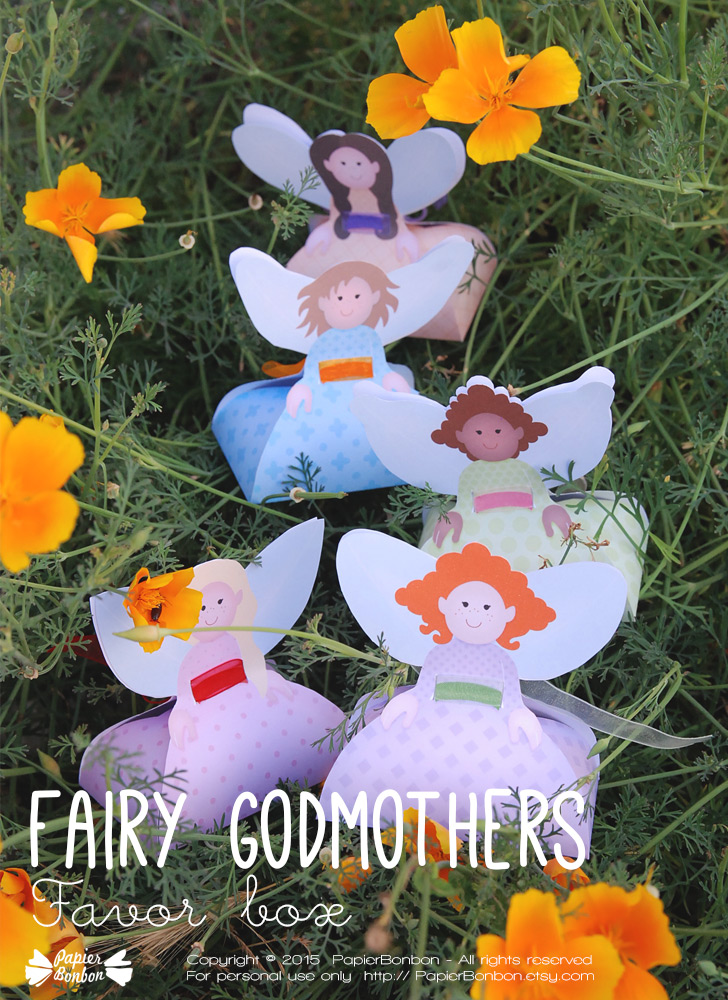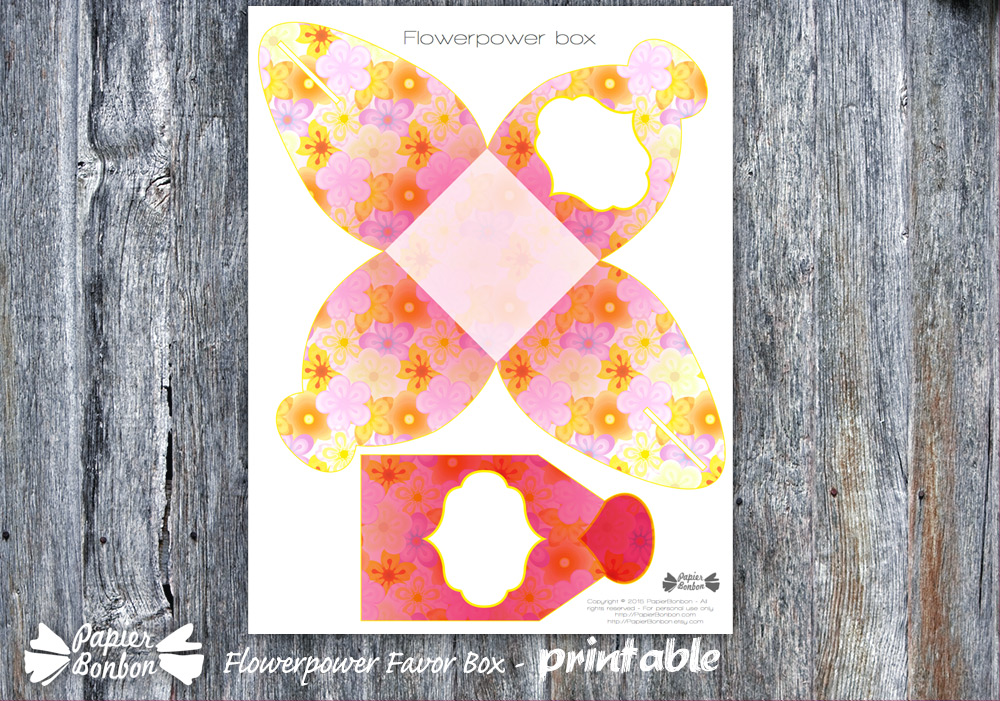 The favor box comes with a tag to write a message.
The flower power favor box:
It makes me think of a Bollywood movie with its bright colors and flowers.
So here is the last post with the #flowerpower2015 tag. But who knows, I may post a few flower photographs on mondays sometimes.
Have a nice day, a bright week and a lovely summer !