We were in holidays last week. We went to Brittany, by the Atlantic ocean. I spent much time there since a child. And as I grow older, I really come to realize I love this place and I kind of belong there.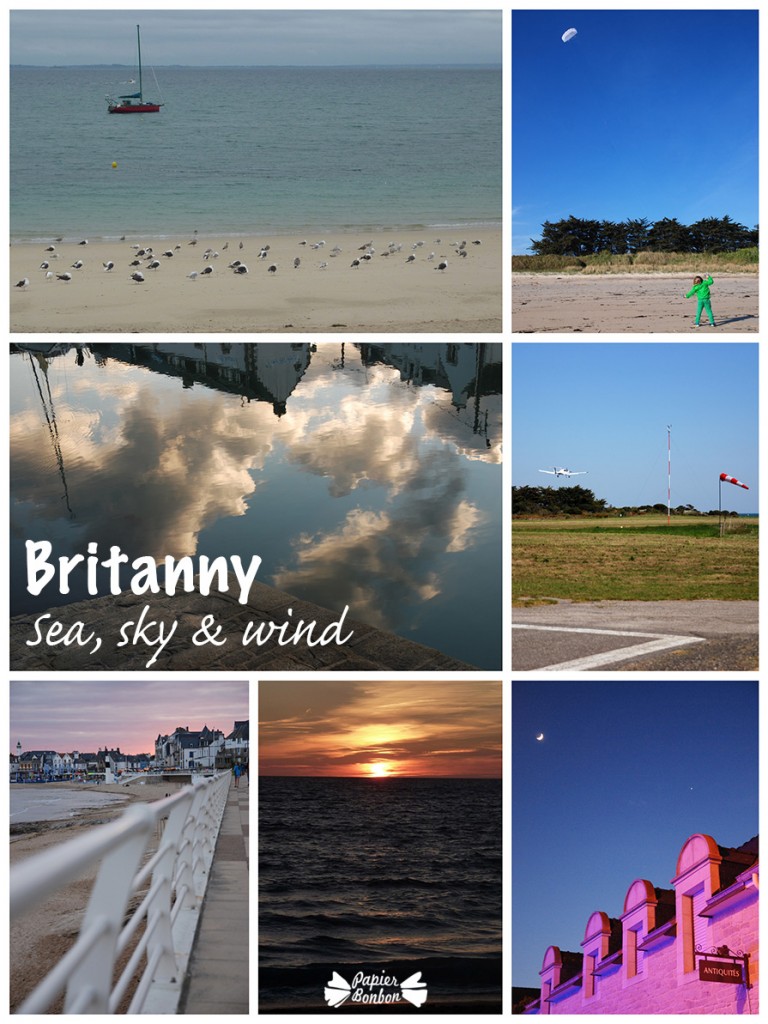 I wanted to share a few photographs of our trip with you. And I wanted to talk about tin cans with lovely designs that are part of my home decor. I already mentioned my fondness for the french breton brand Malo from the city Saint Malo in Brittany: you may have seen this article where I explained how I used their yogurt pots as pencil pots.
Let's talk about tin cans this time. They are from the breton brand La Belle-iloise (literally a lady inhabitant of the french island Belle île). They are superbly designed with vintage lettering and illustrations. The fact is that I have been decorating my kitchen wall above the cooking fires with sardine boxes for a long time now. And they needed to be changed: how convenient to buy new ones for a treat and to renew my wall decor.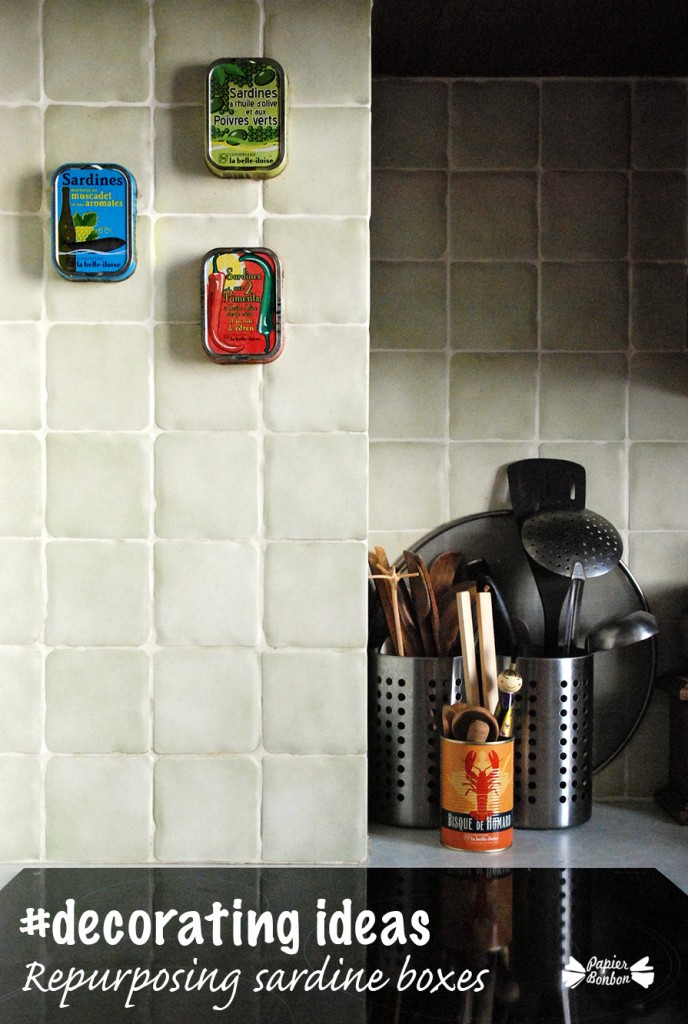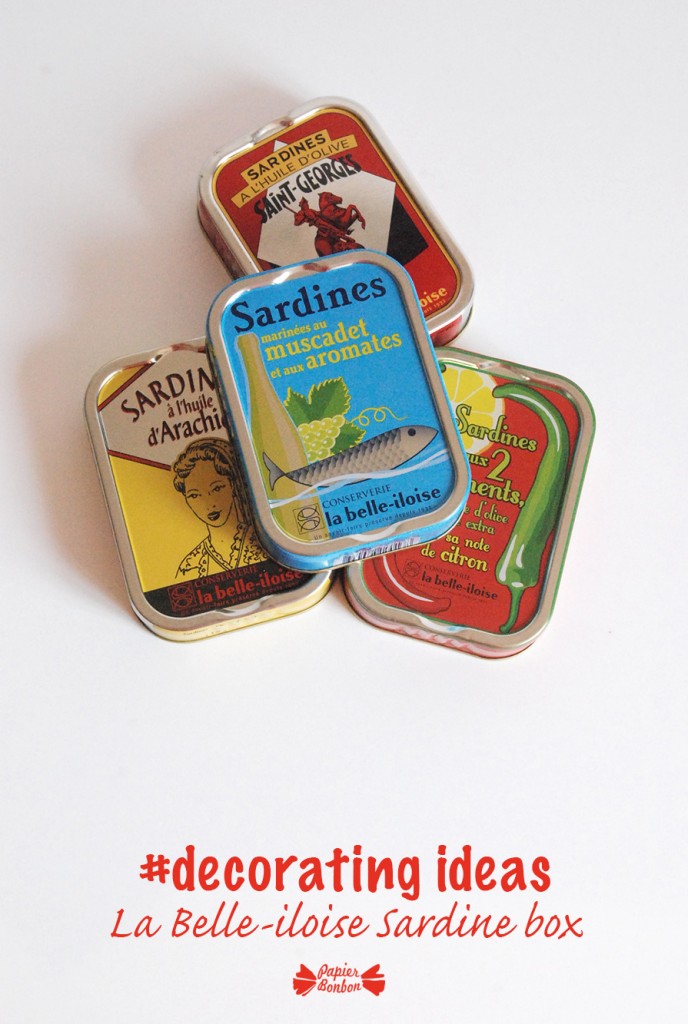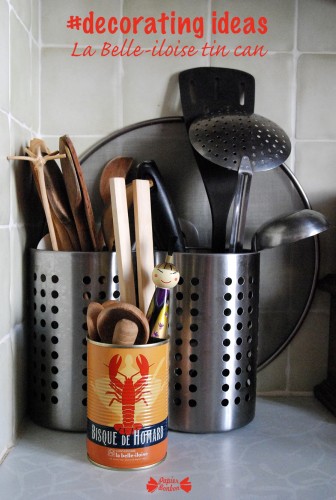 Since there is plenty of sardine recipes, there is plenty of lovely designs (All the sardines box from La Belle-Eloise). But our suitcase was heavy enough, so I just stick with 4 sardine boxes and a lobster bisque. I discovered, they opened a shop in our town Lyon, 900 kilometers from the ocean. No matter, it's not the same. I feel like I brought a piece of Brittany back with me. Don't laugh at me 😉
The Lobster bisque will make a perfect pot for small utensils. Did I forget to mention the recipes are delicious. It's a high quality brand.
Don't you think it's funny to repurpose tin cans? I try to recycle a lot. So many objects I don't want to simply throw away 🙂
Tomorow is the first of May: don't forget to download your May 2015 printable calendar.