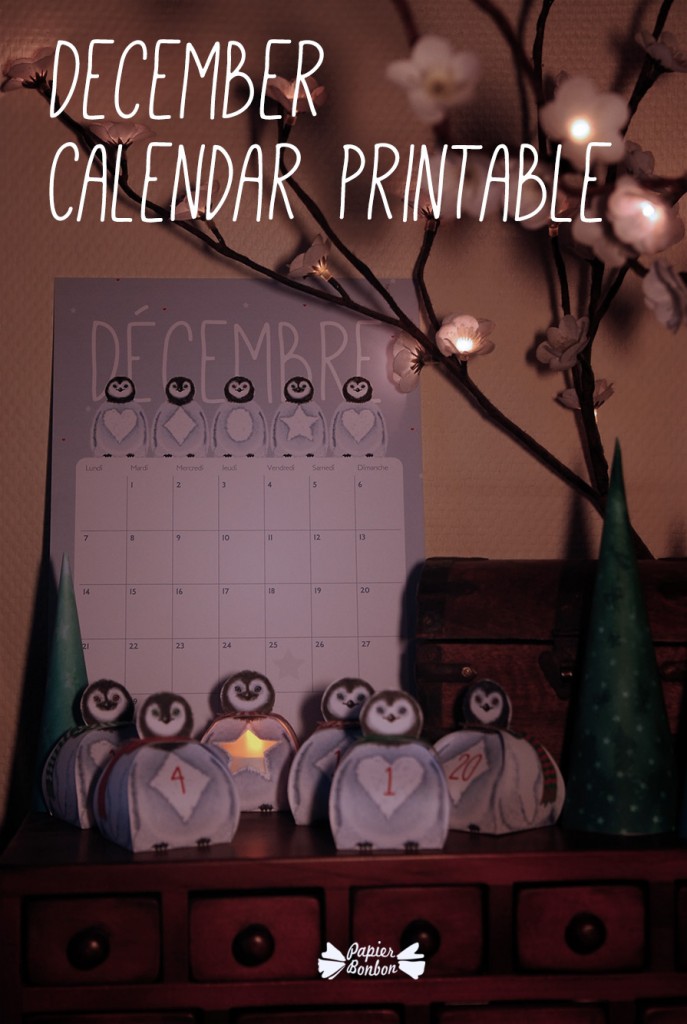 Here we are: it's been a year since I started creating printable calendars on the blog. I really enjoy this rendez-vous, for I try to imagine design to send a good vibes for the month to come.
And for this month of December, guess who will be on my printable calendar ? And yes, here they go again, the little penguins fellows from my Advent calendar.
Who wouldn't dream about a white Christmas, cosy and beautiful as sparkling snow ? That is what these white fur penguins make me think about.
Hope you have a sparkling December!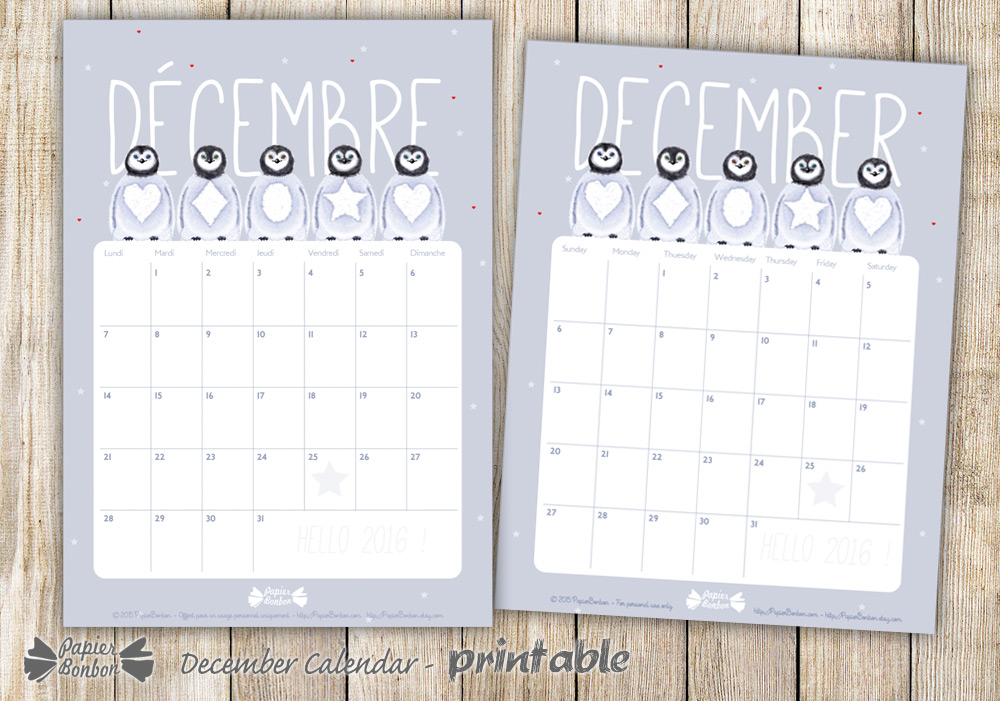 Printable December calendar  :
>> December 2015 printable calendar
Desktop Wallpaper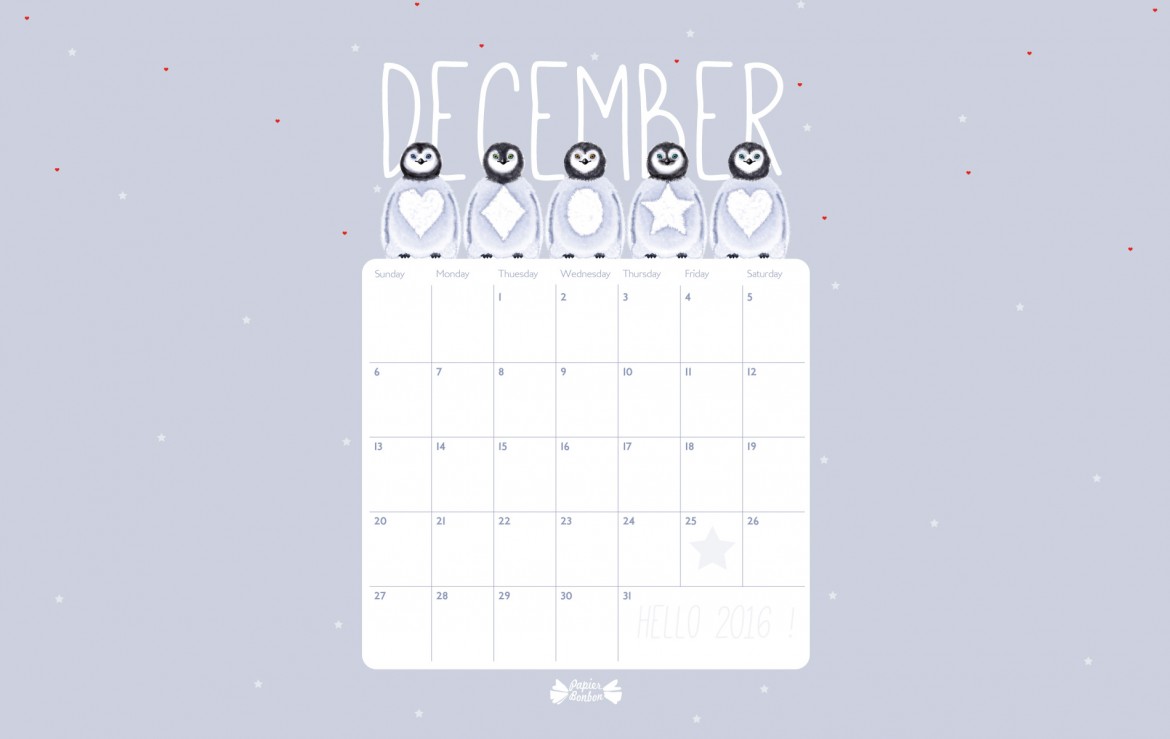 Smartphone wallpaper